Regular price
Sale price
$1,097.99
Unit price
per
Sale
Sold out
ANTLER TABLE LAMPS
Individually Hand-Crafted by our Full Time Professional Antler Artisan with 30 Years of Experience!
Long Lasting Beauty & Quality. 
WHEN ONLY THE VERY BEST WILL DO! 
Handmade in USA. Workmanship is guaranteed. 

Lights are U.L. & ETL Certified - U.S. & Canada. 
Affordable Prices.   
FREE SHIPPING anywhere in the Mainland USA. 
Shop Today and Save!
The Whitetail 3 Antler Table Lamp is gracefully adorned by 3 beautifully colored and shaped whitetail antlers. Simply beautiful, soft, glowing antler lighting for your home or cabin.
Bringing the looks and feel of the Great Outdoors into your rooms and dens for you to enjoy every day-what delightful lighting! An antler collectors delight for sure! 3 elegantly curved antlers were used by our artists to craft and create this stunning, yet simple lighting design that will please the interior decorator in your family!
With the addition of the third antler, this lamp has more antler than most table lamps. If you like the great looks of big, stout whitetail antlers adorning your home or cabin like so many of us do, then this is definitely the table lamp for you.
It is a great lighting solution for tables and desks. Notice the antler ends are polished as smooth as a pearl to add to the great looks of our table lamp.
No detail is too small to craft into excellence. The rawhide shade on this lamp deserves special attention. All our rawhide shades are made individually and are hand-rubbed until the leather is shaped into a wonderful looking lamp shade. No easy task and requiring a lot of effort!
These days hand-rubbing leather is almost a lost art because it takes so much time and effort to do it right. We've included several pictures so you can see the quality of the rawhide shade.
The individually hand-rubbed leather rawhide shade will set this antler lamp apart from any other lamp you may look at, anywhere! When we were looking at lamp shades and first saw these we could not believe the beauty of them. You'll fall in love with them like we did.
 The table lamps made by our Antler Artisans are all a little unique and are designed with different base widths and heights, unlike cast or faux antler lamps. So if there's a specific height or base size you desire just contact us and we'll make it happen for you!
The deer antlers used for all of our table lamps are unique in itself, which makes antler decor fun and interesting for any room. All our lamps, tables, furniture and chandeliers are made from real moose, deer,or elk shed antlers.
All our table lamps are UL Listed and Approved for Dry Locations Only and all wiring is internal. This amazing looking Table Lamp is a really great addition to any room. Find discount rustic furniture here.
Email or call us at Teton Lighting with any questions you may have, we're here to help! 
 We are a small family owned business and we would like to earn your business by providing you with great customer service. 
Made in the USA or it doesn't leave our shop. 
View full details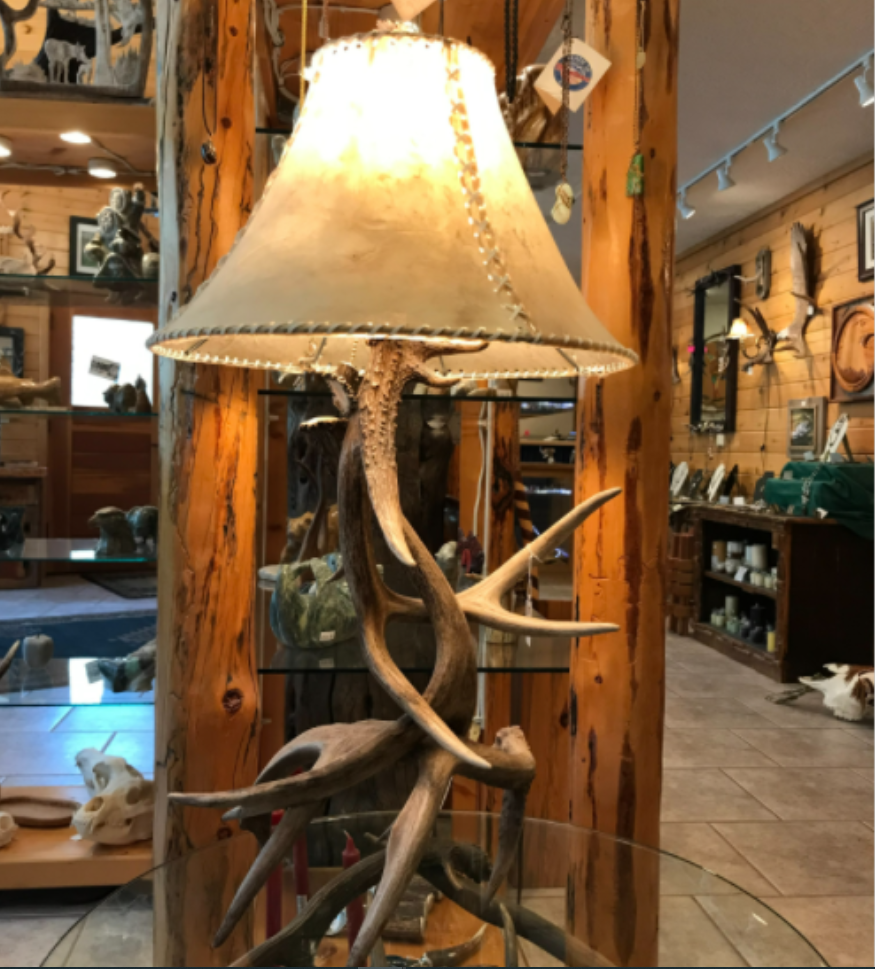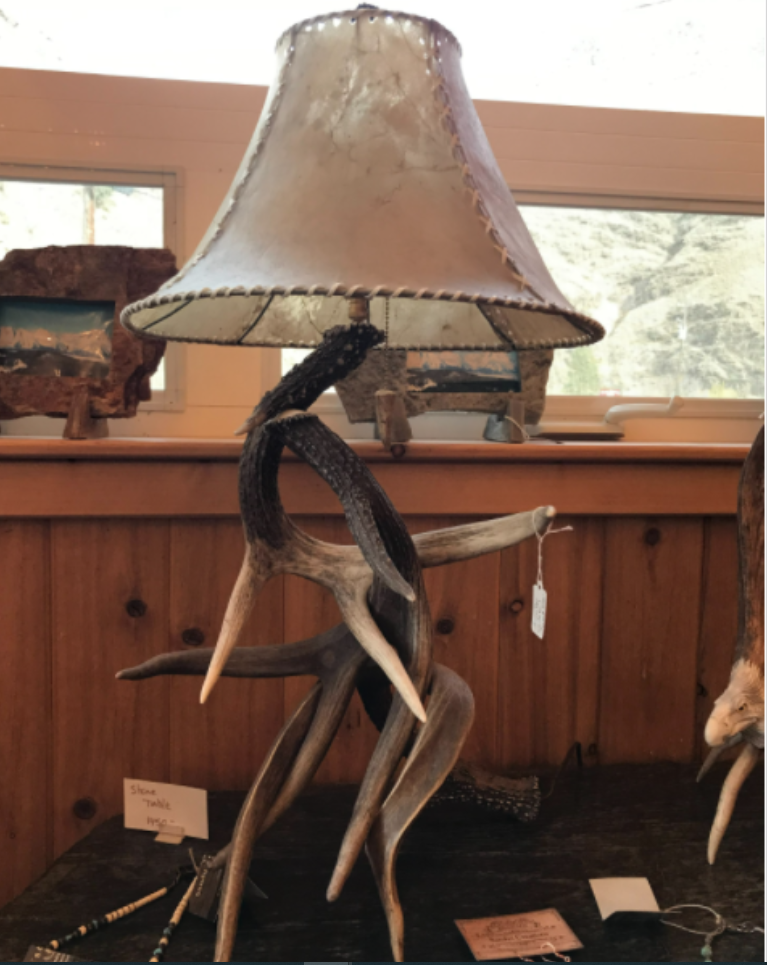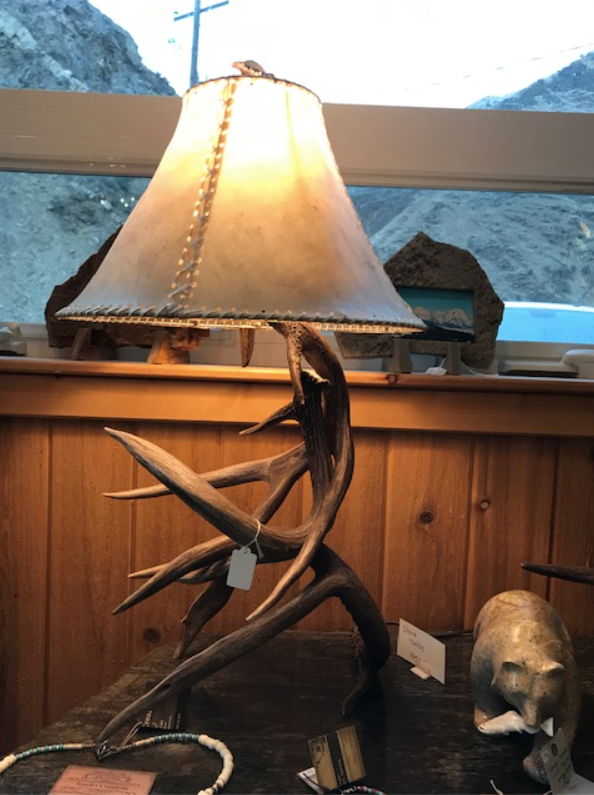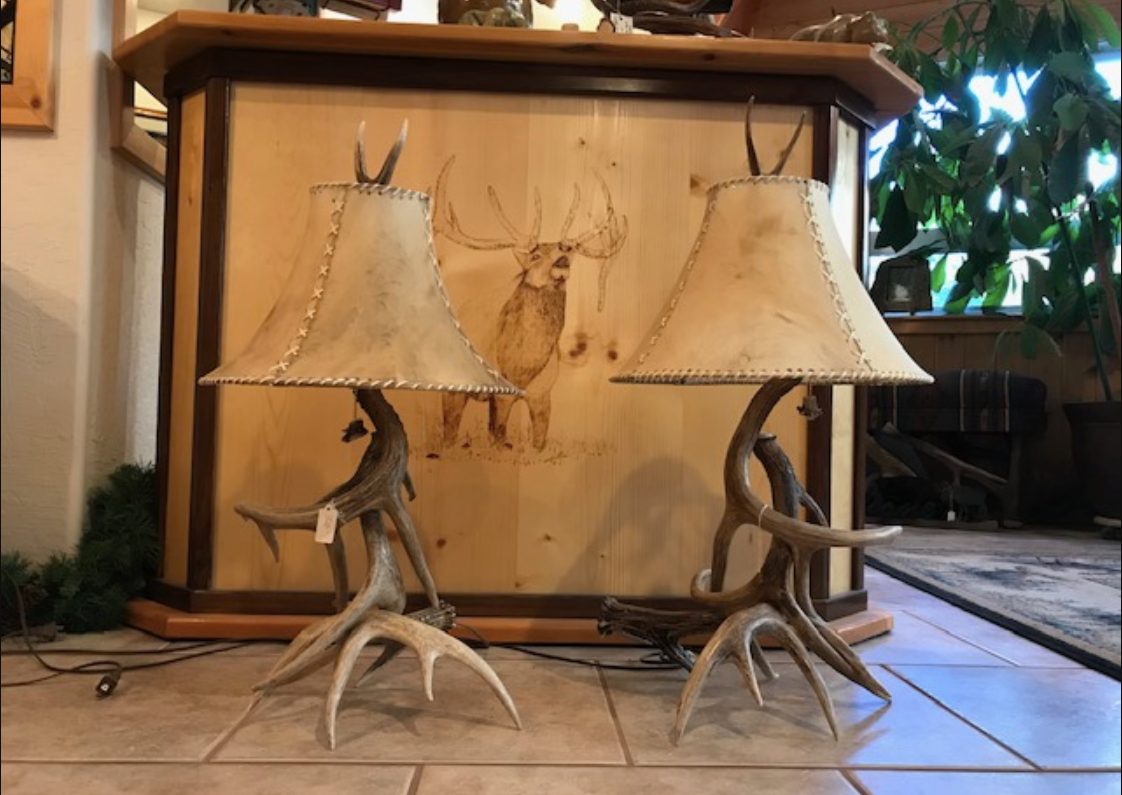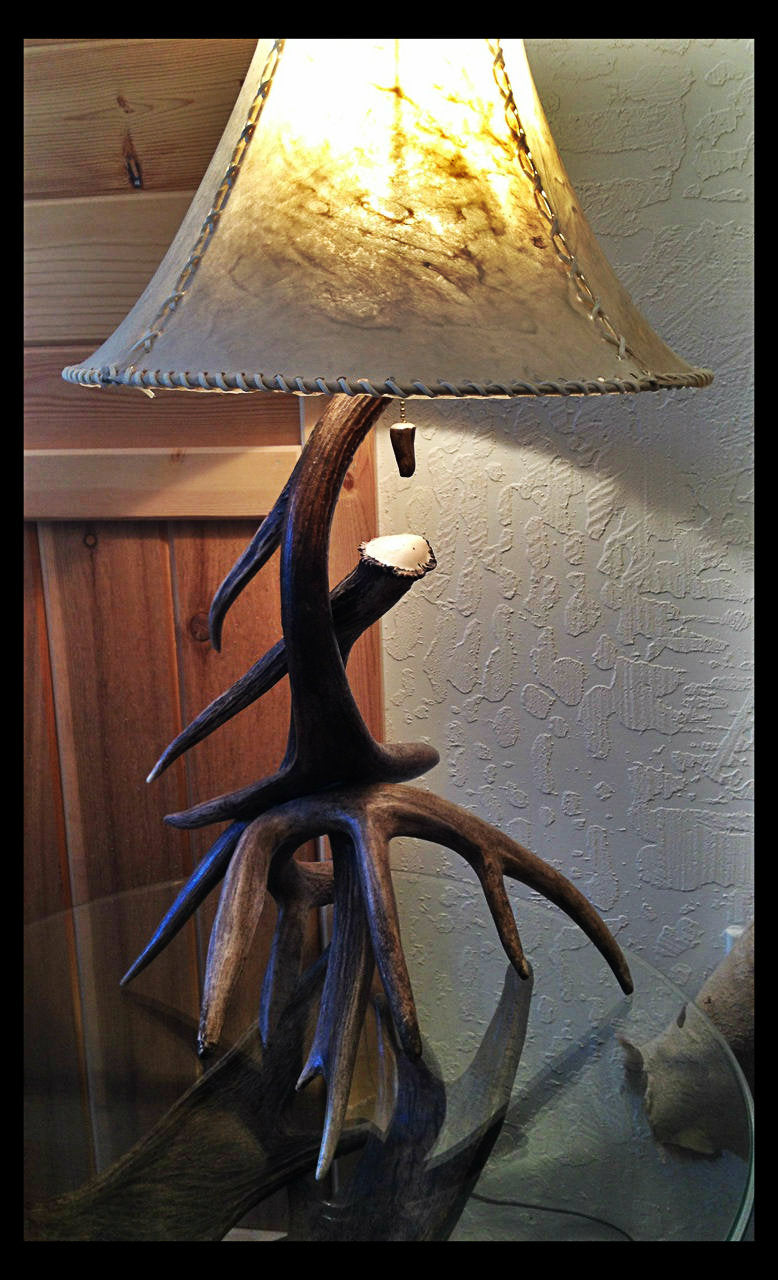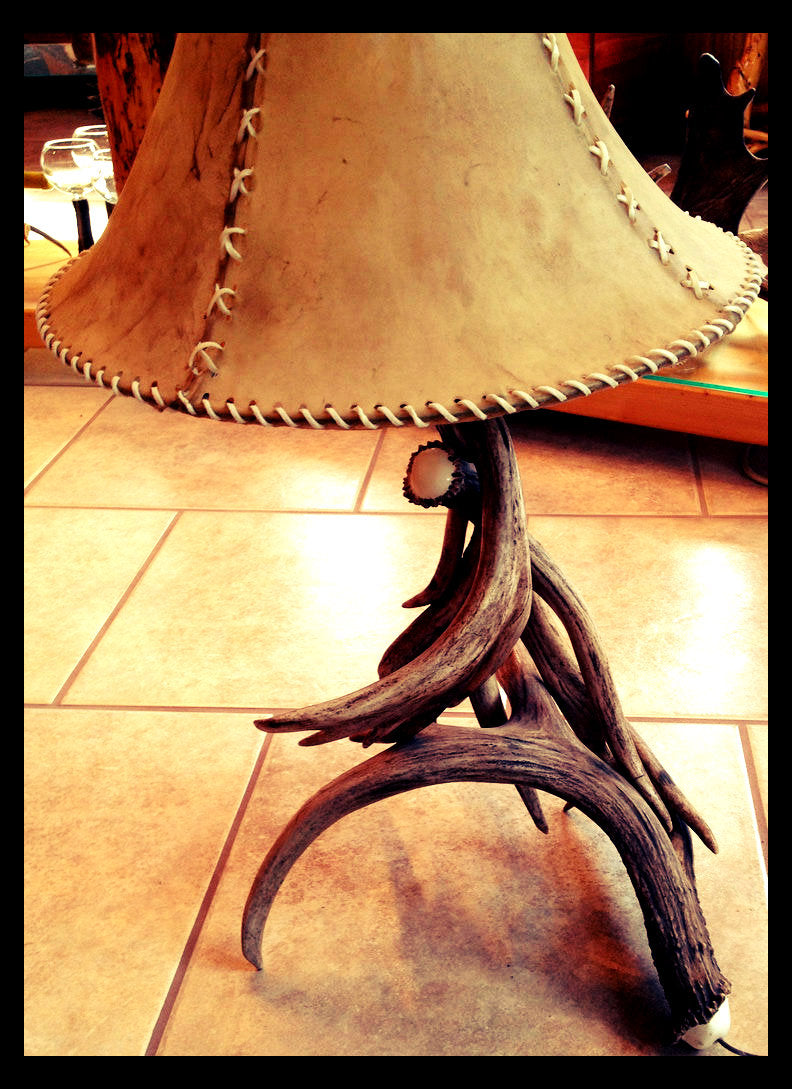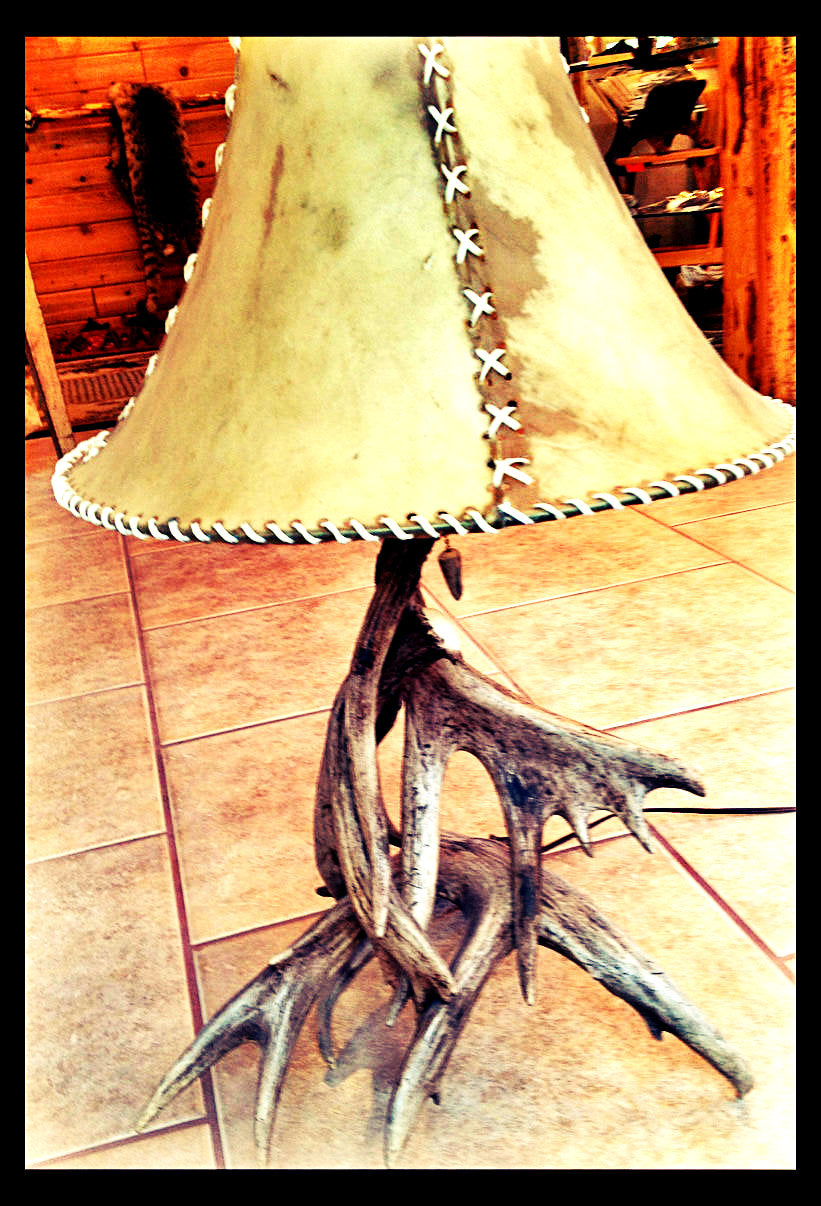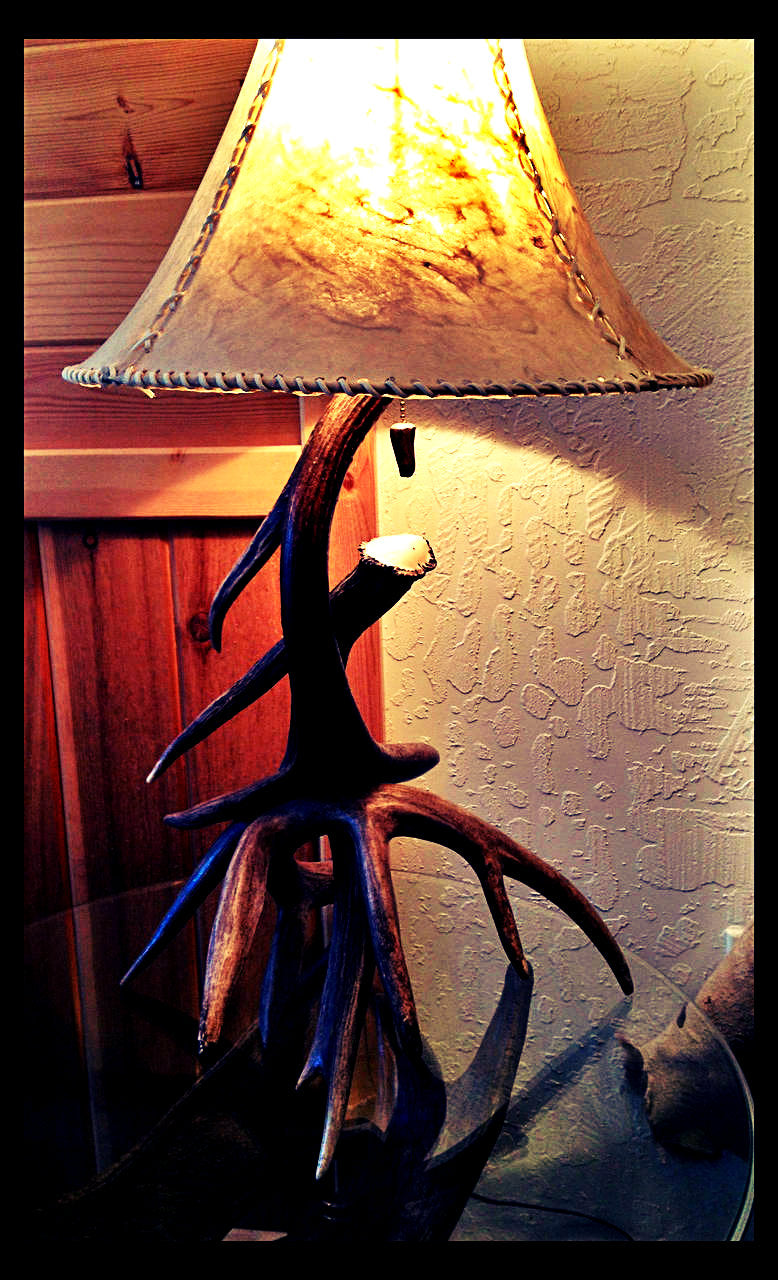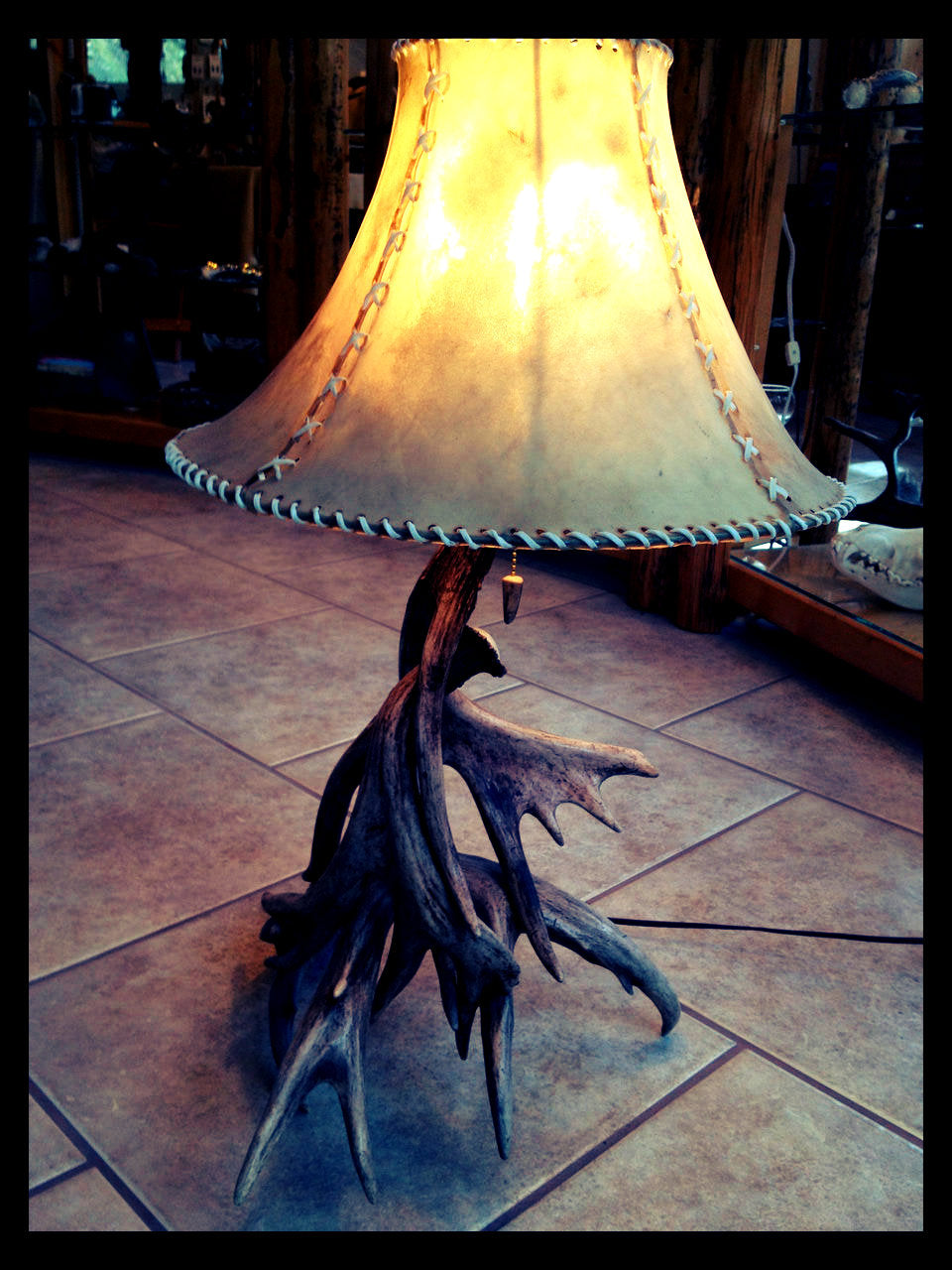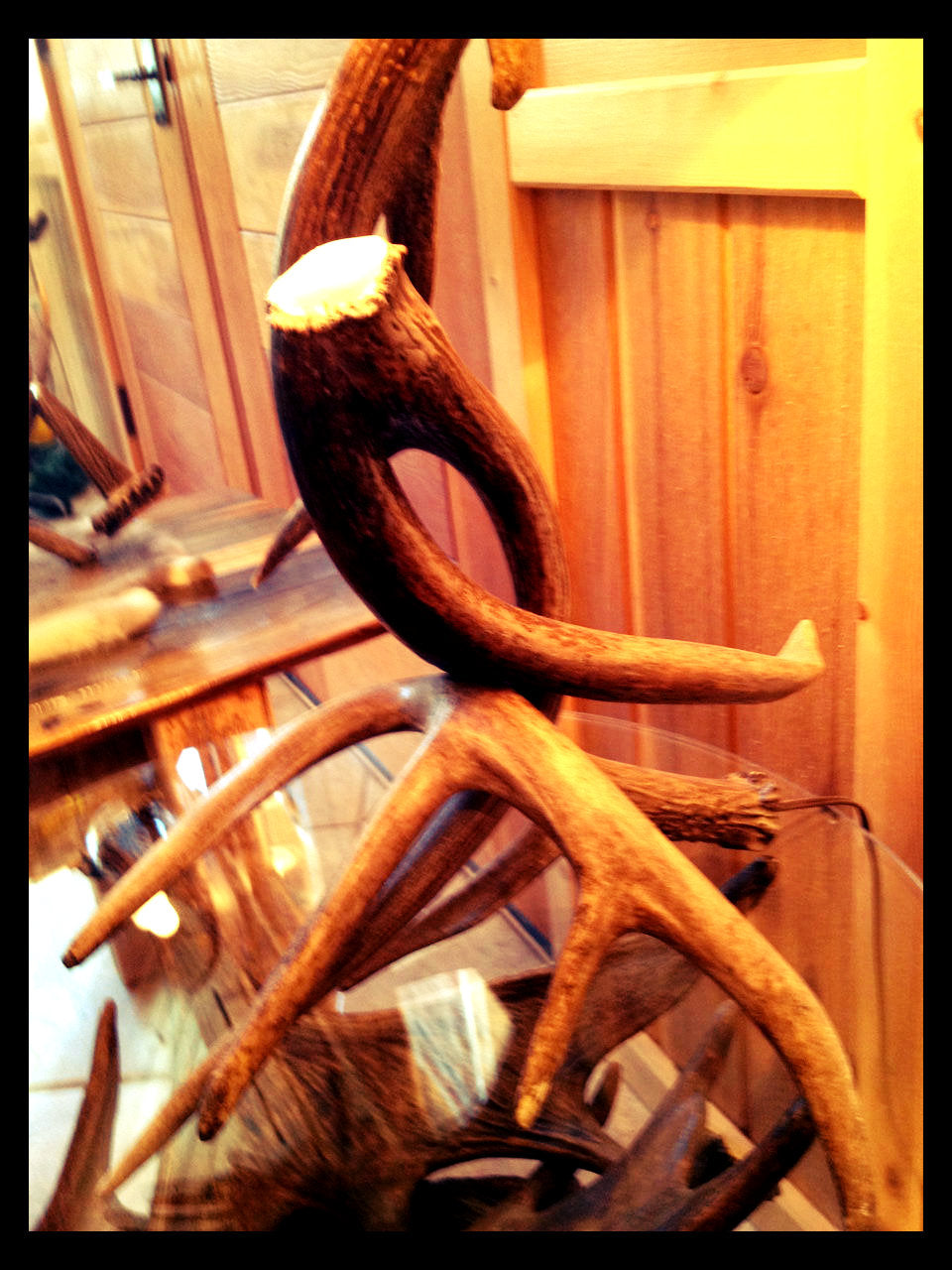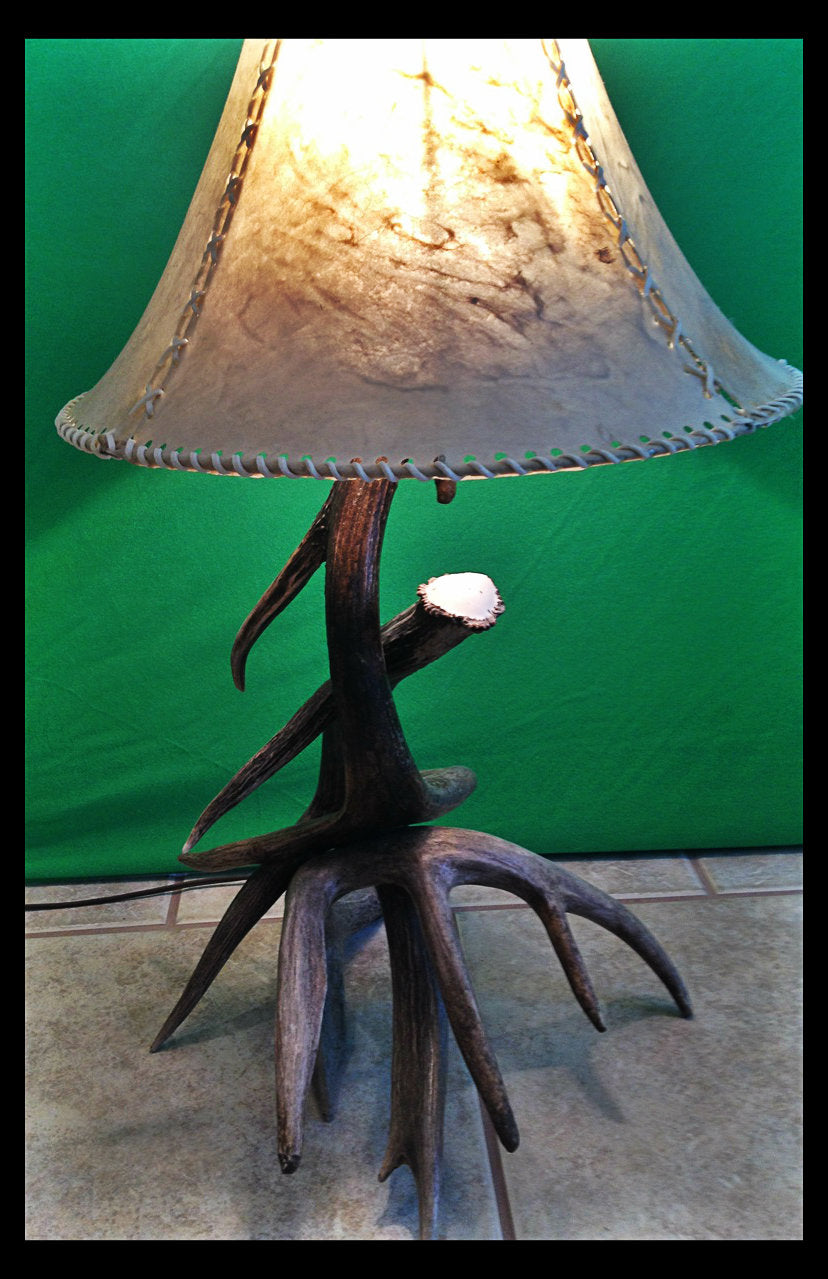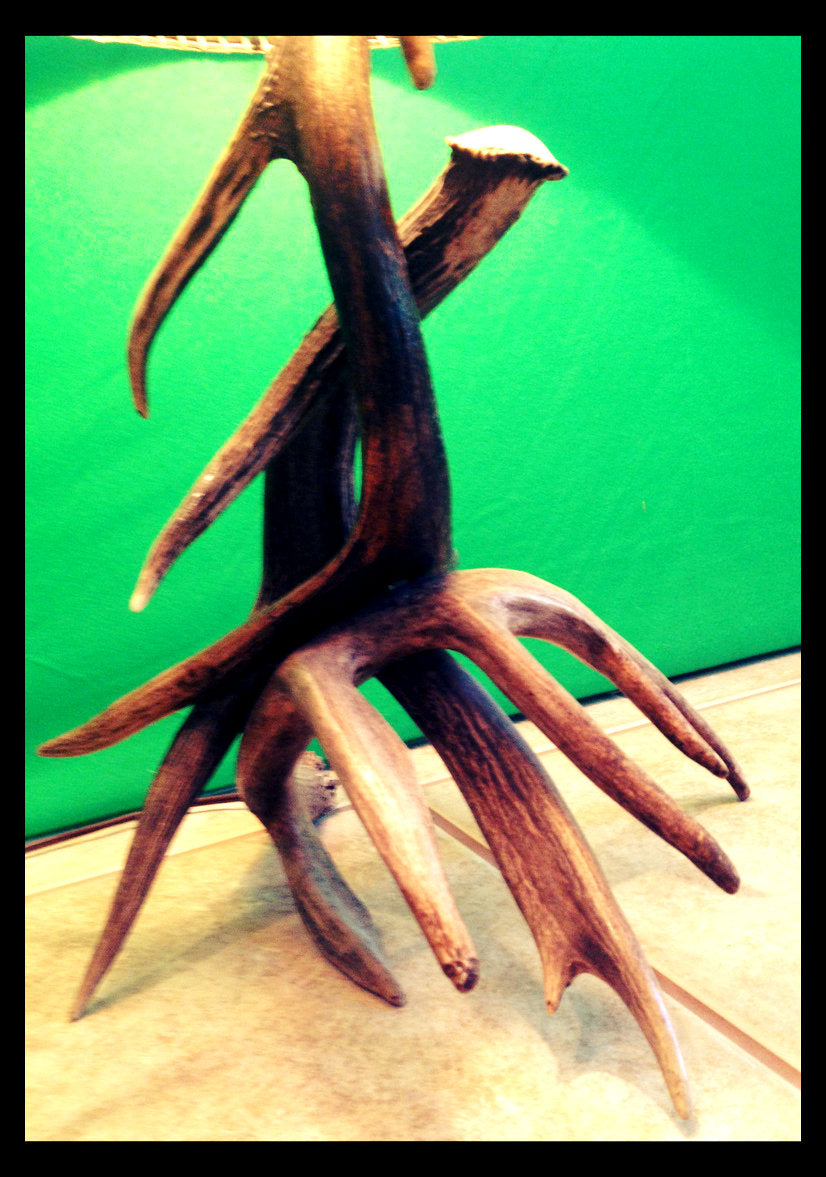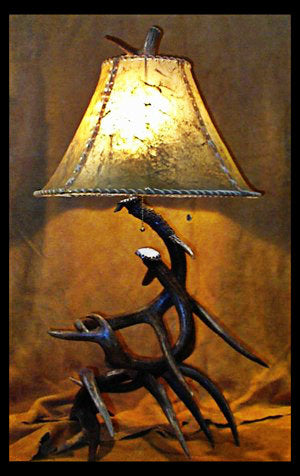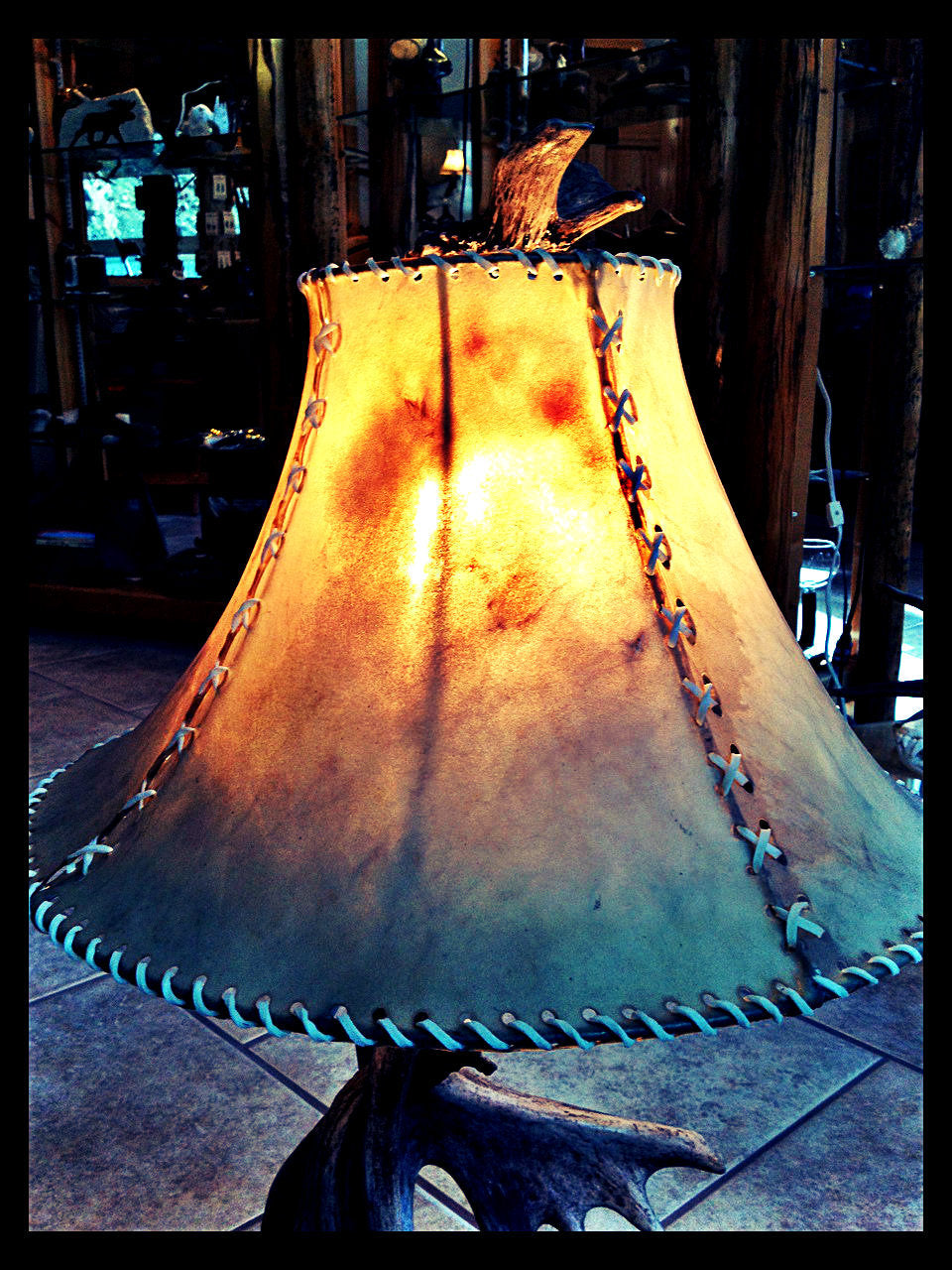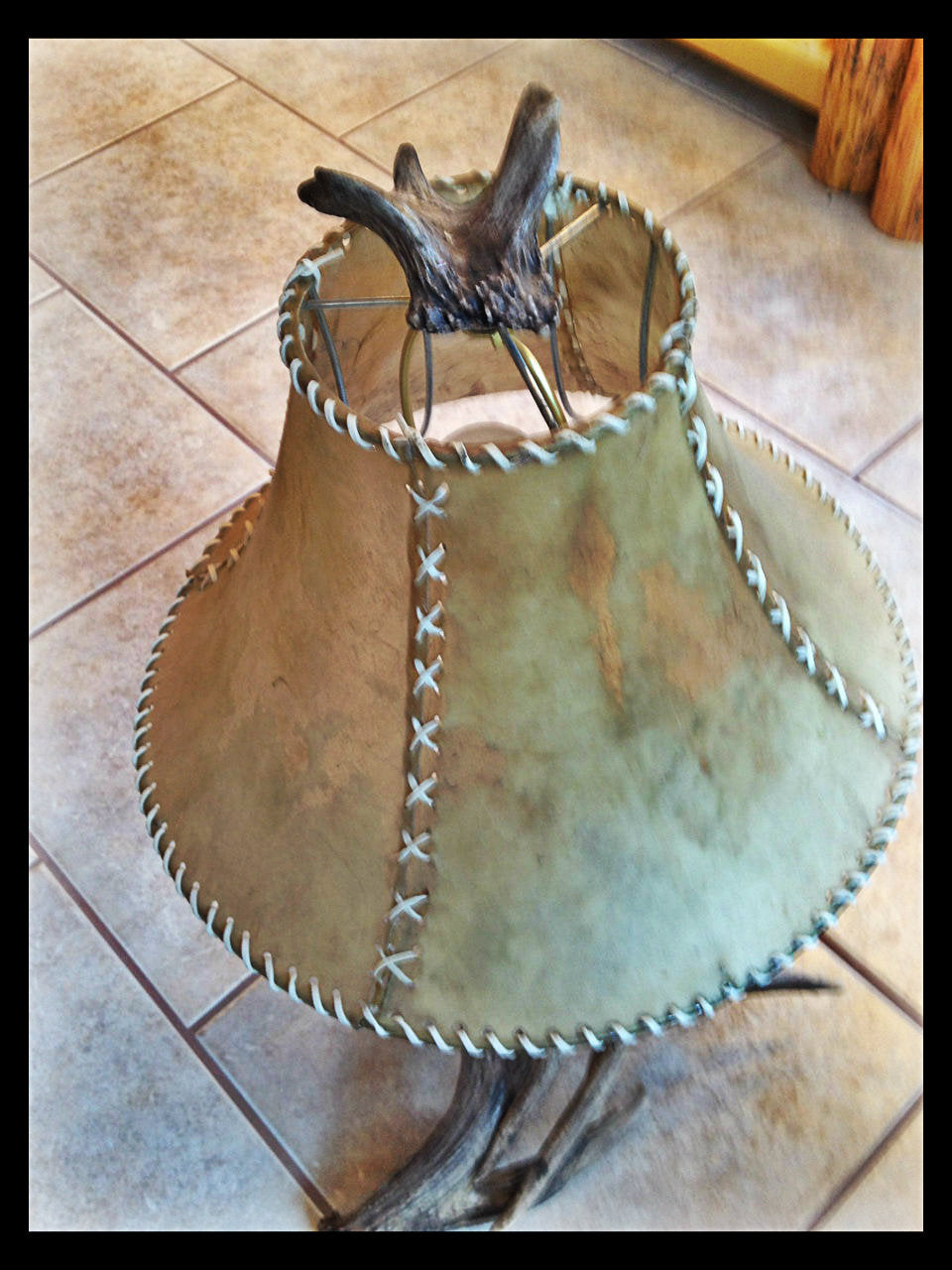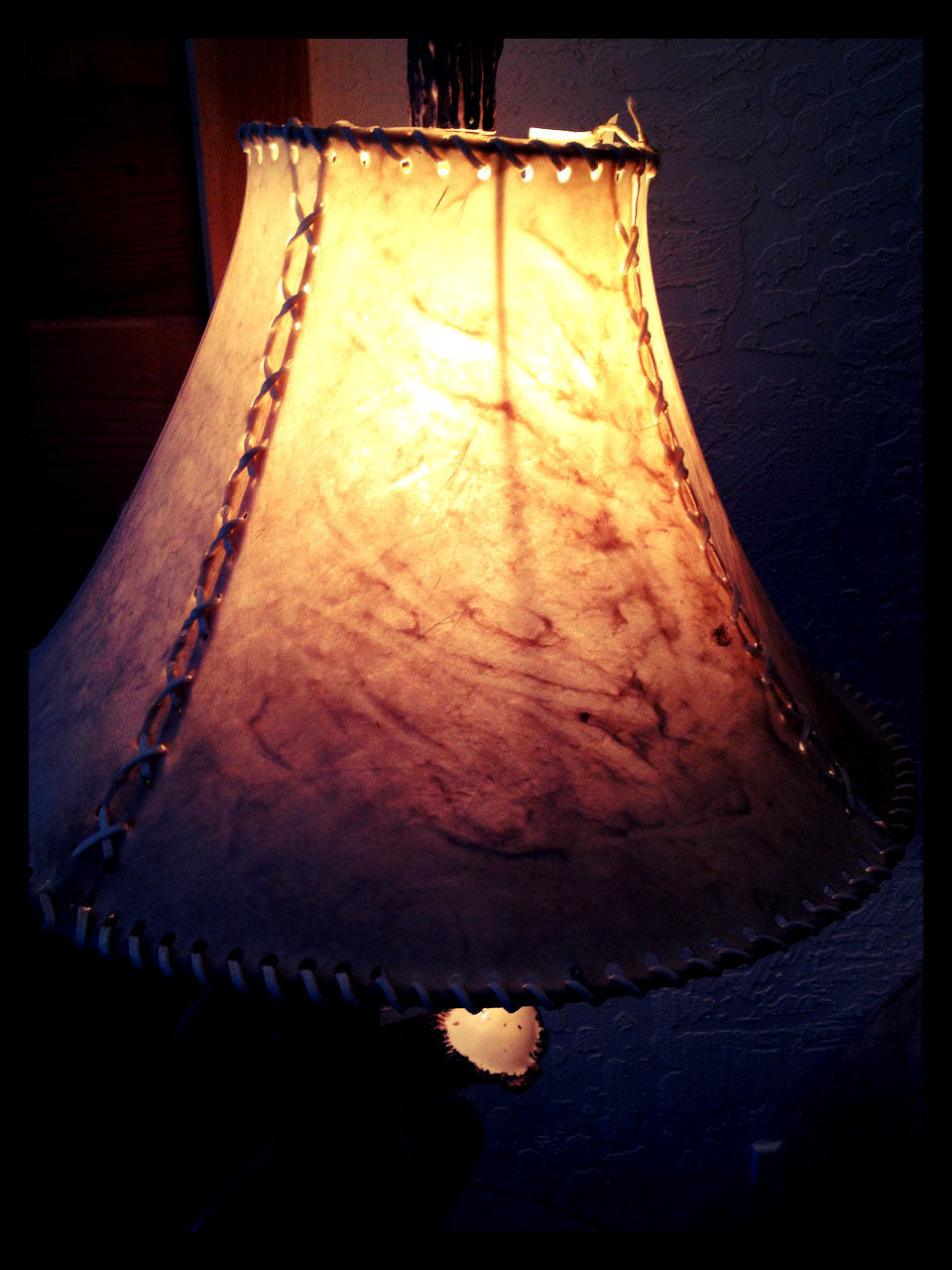 Teton Lighting is based in Idaho (USA)!
We are proud to be based in the United States and offer (almost exclusively) products that are handcrafted right here as well!