Regular price
$769.99
Sale price
$679.99
Unit price
per
Sale
Sold out
KITCHEN ISLAND LIGHT
WE WILL CREATE A COPPER CHANDELIER MASTERPIECE FOR YOU!
ELEGANT LIGHTING HANDCRAFTED EXCELLENCE YOU CAN SEE IN EVERY ST. JAMES COPPER CHANDELIER, PENDANT AND KITCHEN ISLAND LIGHT!
WE SPECIALIZE IN CREATING AMAZING CUSTOM DESIGNS.
WHEN ONLY THE VERY BEST WILL DO! 
MADE IN THE USA,
WORKMANSHIP IS GUARANTEED.
COPPER LIGHTS ARE UL & ETL LISTED.
 FREE SHIPPING to mainland USA. 
Please call or email us with any questions you may have.   
St. James Lights are made from the purest copper in the world!
All of our St. James Lights are HANDCRAFTED for excellence with NO assembly line production- which takes time. If you are looking for the BEST, you have just found it!
The comment we receive the most from our clients is they LOVE the great looks of their lights and they can see the quality and craftsmanship built into their new lights- it was well WORTH the WAIT!
Please allow us 10-12+ weeks to individually handcraft a masterpiece for you! Custom designs may take a bit longer.
Comes with 6' chain and canopy.
The St. James Lighting 100% Satisfaction Guarantee/Warranty includes the highest level of craftsmanship and individually hand-crafted excellence in every copper lighting fixture you can find anywhere- GUARANTEED! 
Custom Designs in Copper or Steel are Welcome!
Other Materials used are 16, 20 and 32 ounce Copper- only the Best!
Additional Finish Colors are available. 
Product Information
Classic elegant style

Rectangular prism shape

Top opening frame with a chevron border

360 degrees of illumination

Specifically designed to hang from the ceiling

Electric Candelabra Cluster lighting display

Comes with 6' chain and canopy.
The St. James Lighting Needham Copper Chandelier is a great looking copper lighting fixture with it's simple, yet very artistic lines and design.
If you need elegant lighting that throws beautiful, soft light into your room or entry way, while creating a nice, pleasing mood, Needham Copper Lighting is for you.
A vintage copper chandelier that is rectangular in shape with extra fine lines and delicate angles, Interior Decorators find it easy to work with and is a classy modern chandelier that fits into most decorating themes.
Copper Chandeliers that help complete your interior decorating themes are always welcome in the world of professional Interior Designers. The Needham Copper Lighting Fixture fits that need real well.
The Needham Antique Copper Chandelier comes with 4 options in glass or no glass and 16 color finish options to meet your designing needs.
The Needham Copper Chandelier also adds great contrast and style to a space while also providing amazing copper lighting. The Needham Copper Light also makes a great copper dining room chandelier and as a copper kitchen chandelier.
The Needham Copper Lighting Fixture has the perfect amount of copper lighting and is accented with a beautiful contemporary square frame. The rectangular prism shape opens at the top and is quite the eye catcher.
The top chevron boarder creates graceful lines and angles. An electric Candelabra cluster is used to add a warm, candle-like feel to the light.
Prefer the looks of a gold chandelier, brass chandelier or iron chandelier, simply choose a different finish color.
Choose from small, medium or large sizes to accommodate your rooms or entryways. 
Add some real copper lighting beauty to any area in your home or as an outdoor chandelier with the St. James Needham Copper Chandelier!
If you have copper lighting questions just ask our Trusted Lighting Experts for help! 
  Why Choose a St. James Chandelier
Individually Hand-Crafted to meet your needs:  
You get exactly what you want for your indoor and outdoor lighting needs because YOU design your light from 6 beautiful finishes, 6 glass options, 3-5 sizes depending upon the style & 5 electric options.
Hand-Crafted Quality second to none:
St. James Lights are called "lifetime fixtures" because when you purchase a St. James Lantern or Chandelier, you are making an investment that will last a lifetime and will be the last light fixtures you will ever need to buy. Each light is individually hand-crafted and inspected to ensure that you receive the highest quality lantern or chandelier available anywhere in the world.
Elegant Looks and Beauty:
Designed and engineered to set the standard for elegant lighting, St. James Lights increase in beauty as the copper ages.
Durability and Longevity:
St. James Lights are made from the best copper mined in the U.S., which has a projected life of 300 years. Less expensive zinc or aluminum metals are not used. Expensive copper brazing rods are used versus cheaper soldering methods and an expensive riveting machine is used versus cheaper and faster pop rivet methods used by many.
We are proud to be American made in Columbia, Mississippi and 100% of every part is made in the USA. No parts or assembly come from China, like many do.
Will you assist us in Selecting Light Fixtures?
Yes, we offer our clients our free design service by trained and experienced staff. Send us your plans, room sizes, ceiling heights or photos of your room, house or outdoor areas where you plan to install your lights and we will draft a customized lighting analysis which will give you the proper light size and style that will best complement your home or outdoor areas. If there are special lighting needs you have, please include those too.
Yes, call or email us with the country and address you would like shipped to with the light style, size and quantity and we will get you a quote. Approved for use in Canada.
View full details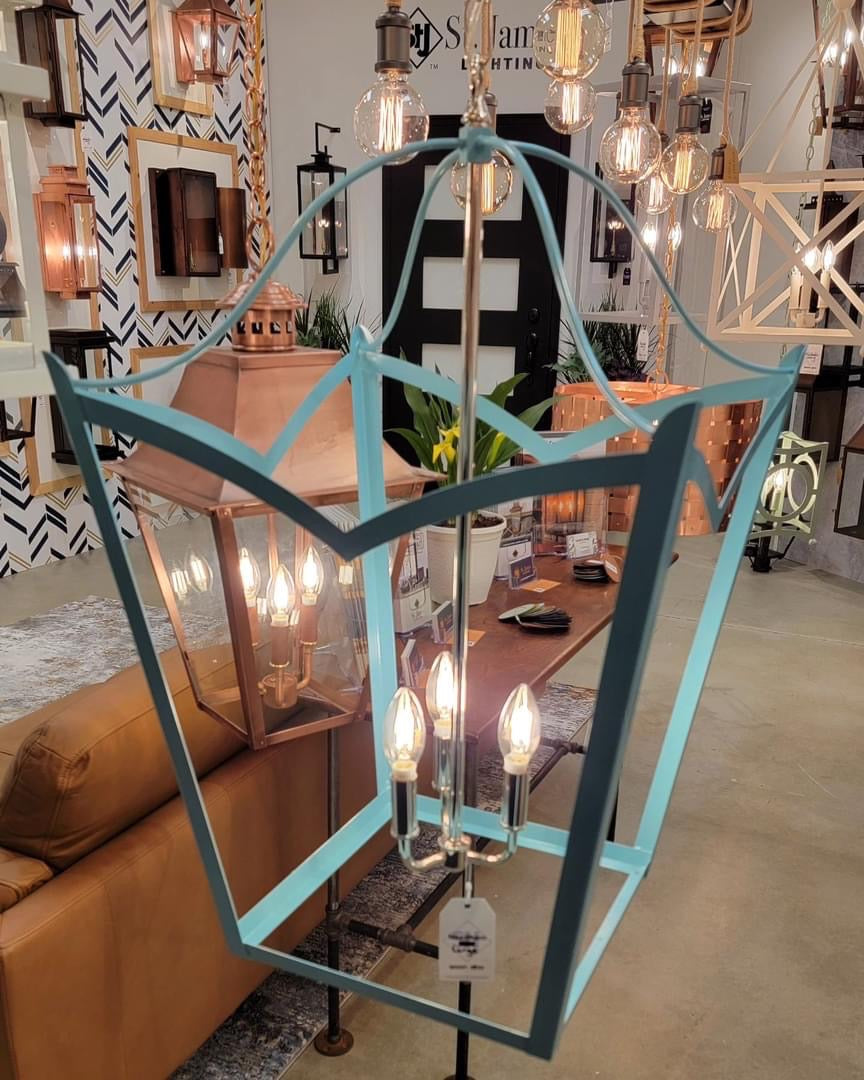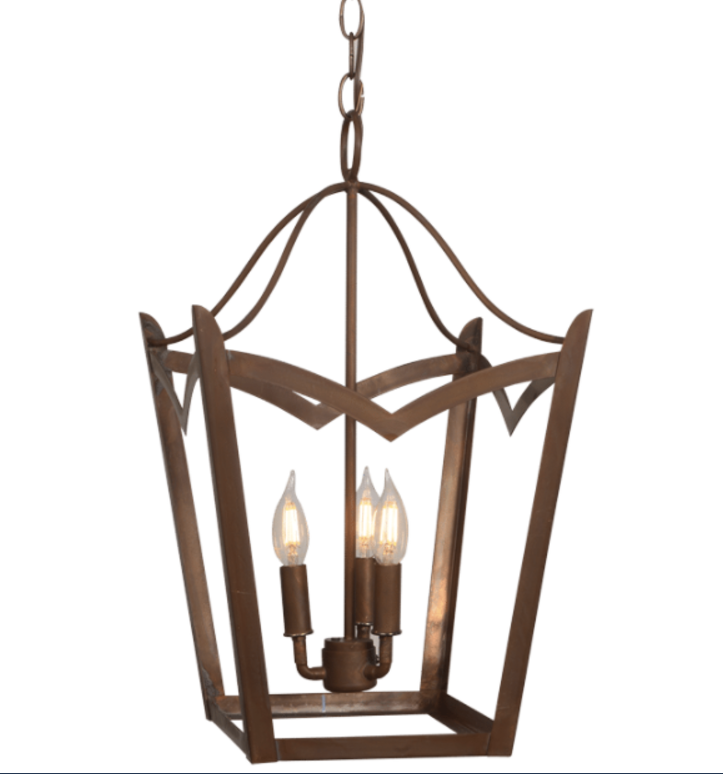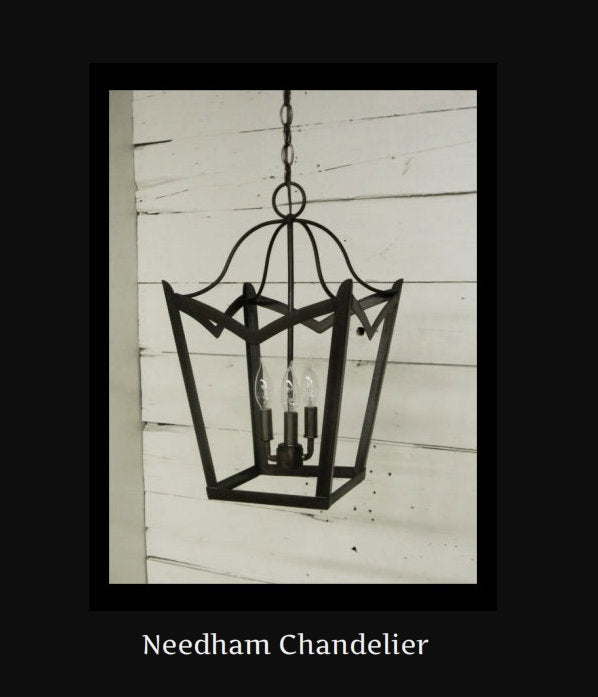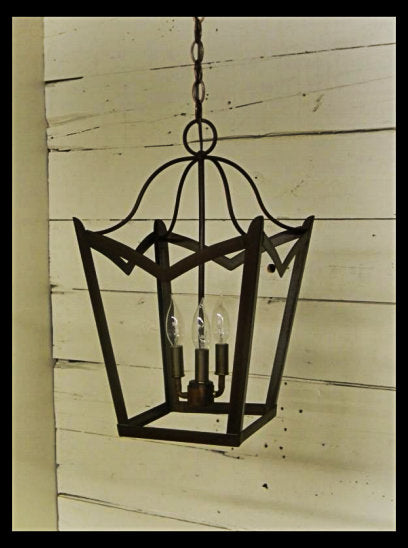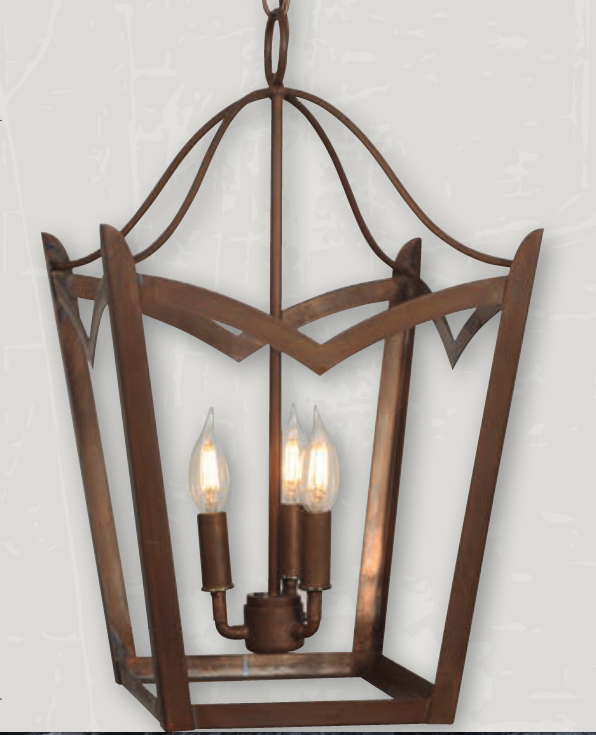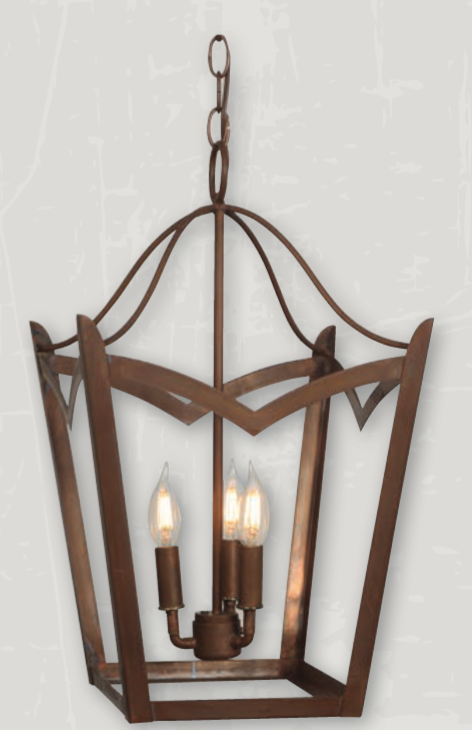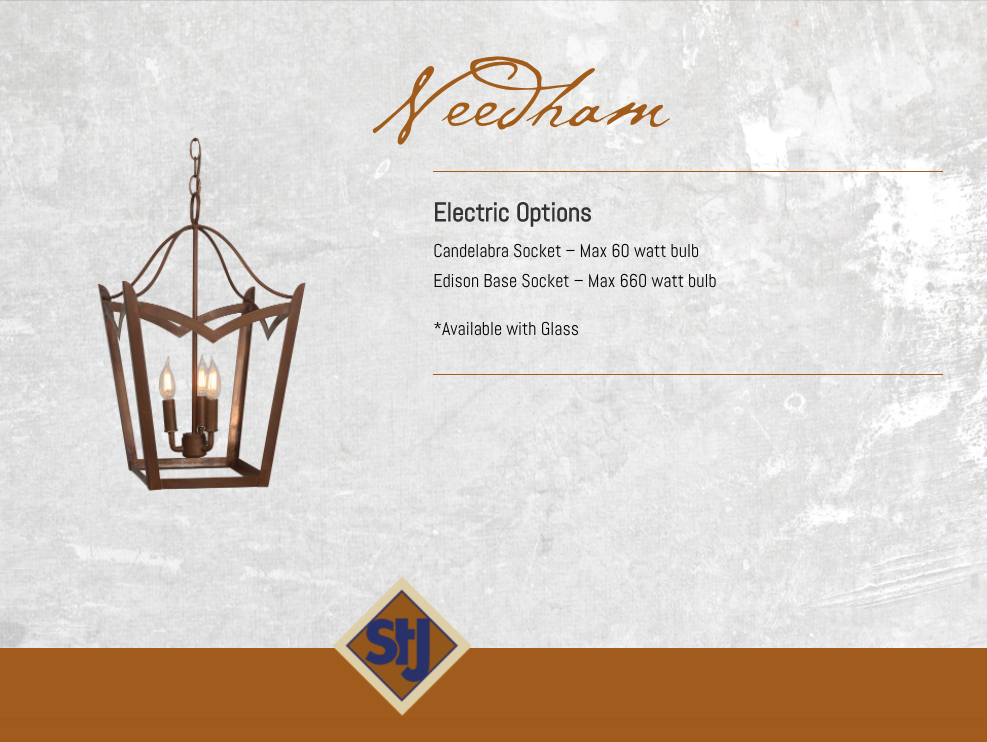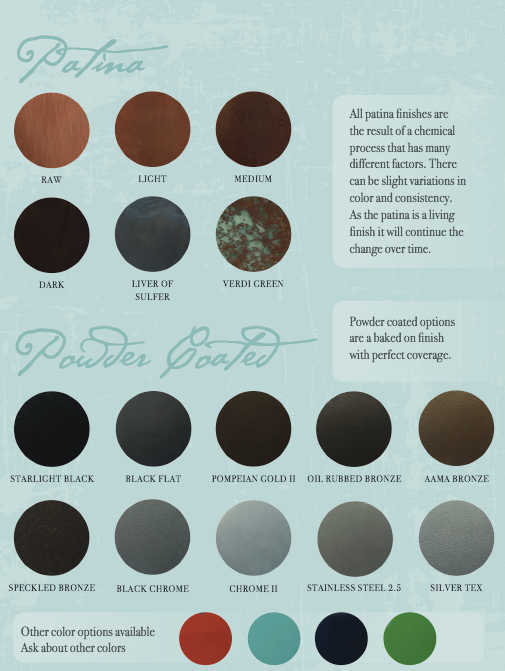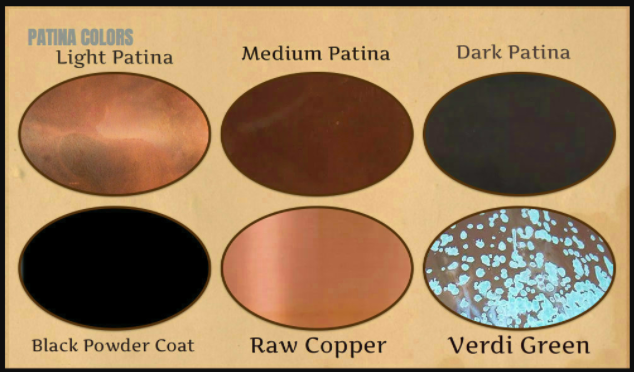 Teton Lighting is based in Idaho (USA)!
We are proud to be based in the United States and offer (almost exclusively) products that are handcrafted right here as well!