Regular price
$1,999.99
Sale price
$1,899.99
Unit price
per
Sale
Sold out
COPPER LANTERNS
WE WILL CREATE A COPPER LANTERN MASTERPIECE FOR YOU!
ELEGANT LIGHTING HANDCRAFTED EXCELLENCE YOU CAN SEE IN EVERY ST. JAMES COPPER LANTERN.
WE SPECIALIZE IN CREATING YOUR AMAZING CUSTOM DESIGNS.
WHEN ONLY THE VERY BEST WILL DO! 
MADE IN THE USA.    WORKMANSHIP IS GUARANTEED.
SOLID BRASS BURNERS & VALVES.
FREE SHIPPING.
ALL COPPER LIGHTS ARE UL & ETL LISTED. 
Please call or email us with any questions you may have. 
The Bordeaux is a 1 time custom design we did- please contact us for additional sizes and line drawings.  Thank you!
All of our St. James Lights are HANDCRAFTED for excellence with NO assembly line production- which takes time. If you are looking for the BEST, you have just found it!
The comment we receive the most from our clients is they LOVE the great looks of their lights and they can see the quality and craftsmanship built into their new lights- it was well WORTH the WAIT!
Please allow us 10-12+ weeks to individually handcraft a masterpiece for you! Custom designs may take a bit longer.
St. James Lights are made from the purest copper in the world!
The St. James Lighting 100% Satisfaction Guarantee/Warranty includes the highest level of craftsmanship and individually hand-crafted excellence in every copper lighting fixture you can find anywhere- GUARANTEED!
Other Materials used are 16, 20 and 32 ounce Copper. Gas and electric options are available. More Mounting Brackets and Add Ons are available at Lantern Options
This lantern comes with everything exactly how you see it in the picture but there are additional options available.
ADDITIONAL OPTIONS AVAILABLE:
Different Sizes

Electric Lighting

Choice of 16 Finish Colors & Powder Coats

Brackets & Mount Plates

Curls, Mustache Curls & Scrolls

Yard Lamp Posts

Decorative Add Ons

ON/OFF Auto-Ignition,

Gas Flame Shields (recommended for windy areas)
Please look in the LANTERN OPTIONS section to add options to your lanterns.
***Either natural gas or propane gas fixtures requires an ON/OFF Auto-Ignition and a 110 line voltage which allows you to operate your gas lantern with a light switch or other device. Otherwise, the lantern will remain lit 24/7. 
The St. James Lighting Bordeaux Copper Gas Lantern is a "custom design" lantern but upon request you can get it in different sizes, with 7 different finish colors (see the finish colors picture) and electric lighting.
The Bordeaux Copper Lantern is a new design right out of medieval times with Castles, Kings and Knights of Valor riding white horses. The design looks like it was fashioned after a knights battle helmet, with the side walls belonging to the windows of the Kings bed chambers.
The small bottom curls placed below the main lantern are eye catching and the amazing wall mount special design is as magnificent looking as the lantern is.
The solid copper/metal Top looks like a royalty's crown and the specially designed top piece is a thing of beauty. Royalty and elegance in an outdoor copper medieval gas lantern that is breathtakingly beautiful.
Only St. James Lights could pull this one off. And with the extreme craftsmanship and quality that goes into every individually hand-crafted light St. James makes, you can be assured of getting the absolute best copper lantern available anywhere.  
This magnificent looking copper lantern takes outdoor lighting to a whole new level with its bold, robust, yet elegant lighting looks all in one lantern.
The great looks of our copper outdoor lanterns will enhance what ever area you choose to place it the instant you turn them on!
A beautiful rustic lighting finish along with an old world vintage copper lantern style presents a warm, welcome feeling to everyone who sees it.
With unique copper designs on all sides, this lantern casts light 360 degrees for everyone to see. 
Pick and design your St. James Copper Lantern to match your needs. You are actually building and designing your own copper lantern.
This includes choosing between 16 wonderfully different color finishes including; Raw Copper, Verdi Green, 10 Powder Coats, Light, Medium or Dark Patina and Liver of Sulfur to enhance the looks of your new lantern.
 An auto-ignition on/off option is available, just put a timer on it and you have complete control over when your lights come on and goes off, also saving on gas.
For those who prefer copper electric lanterns we offer the Edison Base Sockets or a Candelabra Cluster for a beautiful light appeal. With so many options, you are sure find the perfect look for your home!
Whether you prefer hanging gas lights, post mounts or wall mounts, there are many mounting brackets to choose from.
   Why Choose a St. James Lantern?
Individually Hand-Crafted to meet your needs:  
You get exactly what you want for your indoor and outdoor lighting needs because YOU design your light from 6 beautiful finishes, 4 glass options, 3-5 sizes depending upon the style & 5 electric options.
Hand-Crafted Quality second to none:
St. James Lights are called "lifetime fixtures" because when you purchase a St. James Lantern or Chandelier, you are making an investment that will last a lifetime and will be the last light fixtures you will ever need to buy. Each light is individually hand-crafted and inspected to ensure that you receive the highest quality lantern or chandelier available anywhere in the world.
Elegant Looks and Beauty:
Designed and engineered to set the standard for elegant lighting, St. James Lights increase in beauty as the copper ages.
Durability and Longevity:
St. James Lighting are made from the best copper mined in the U.S., which has a projected life of 300 years. Less expensive zinc or aluminum metals are not used. Expensive copper brazing rods are used versus cheaper soldering methods and an expensive riveting machine is used versus cheaper and faster pop rivet methods used by many.
We are proud to be American made in Columbia, Mississippi and 100% of every part is made in the USA. No parts or assembly come from China, like many do.
Will you assist us in Selecting Light Fixtures?
Yes, we offer our clients our free design service by trained and experienced staff. Send us your plans, room sizes, ceiling heights or photos of your room, house or outdoor areas where you plan to install your lights and we will draft a customized lighting analysis which will give you the proper light size and style that will best complement your home or outdoor areas. If there are special lighting needs you have, please include those too.
Yes, call or email us with the country and address you would like shipped to with the light style, size and quantity and we will get you a quote. Approved for use in Canada.
View full details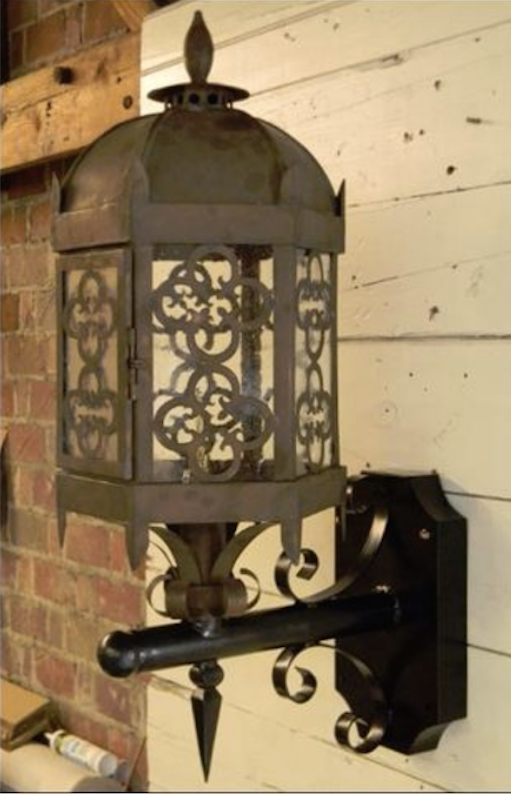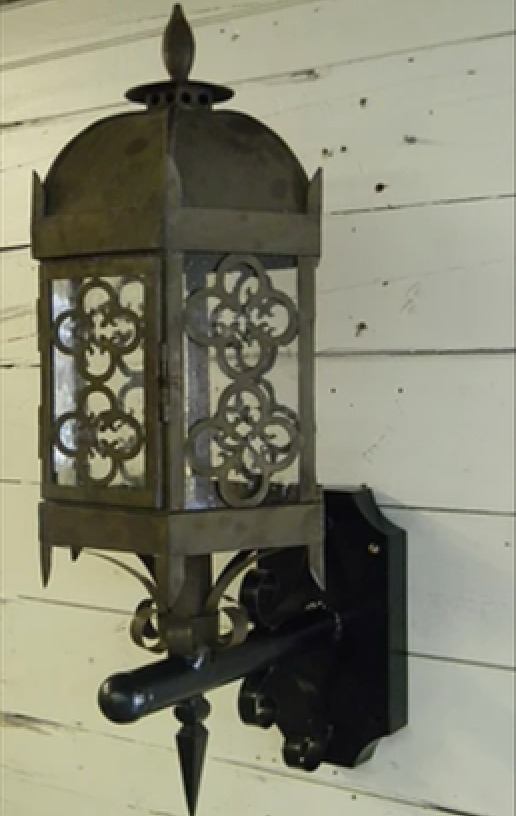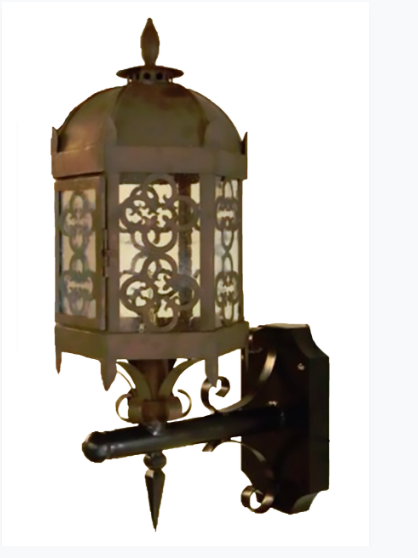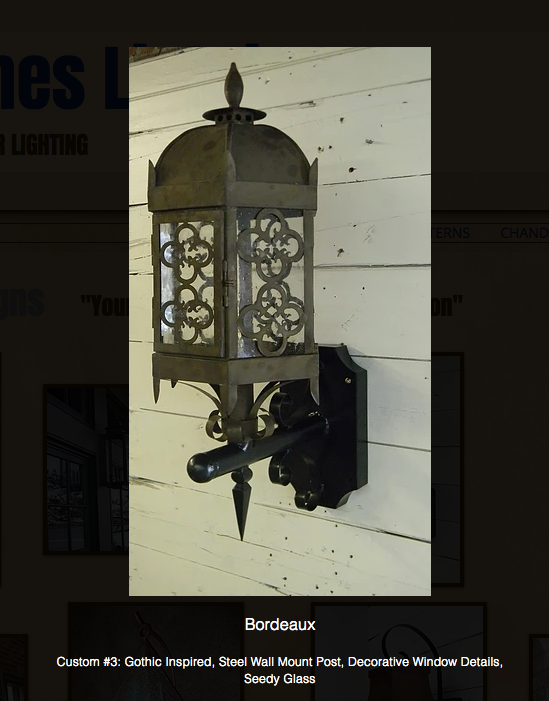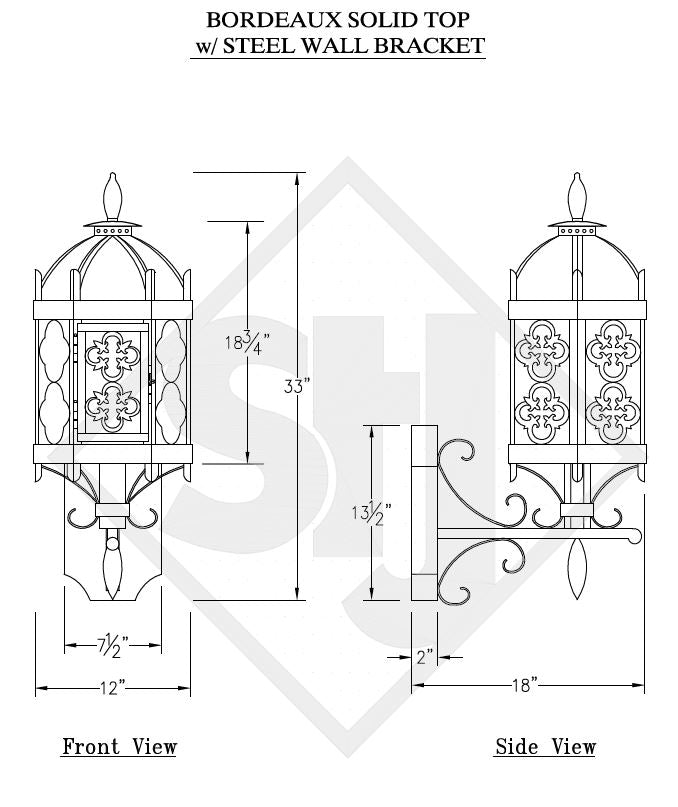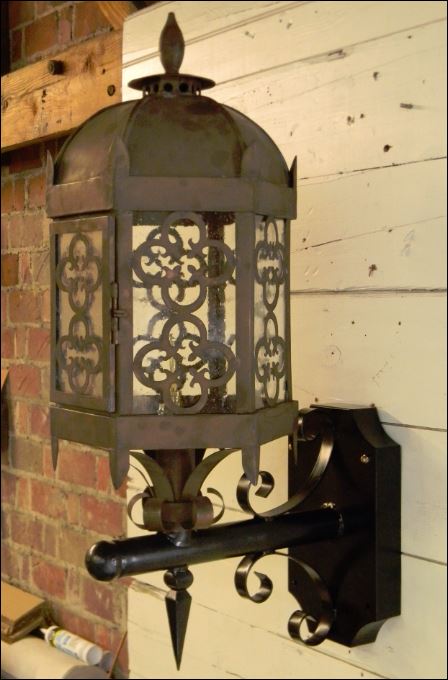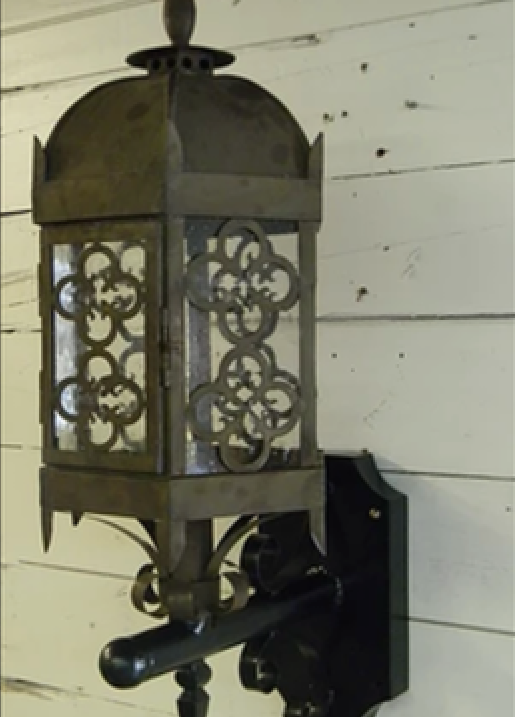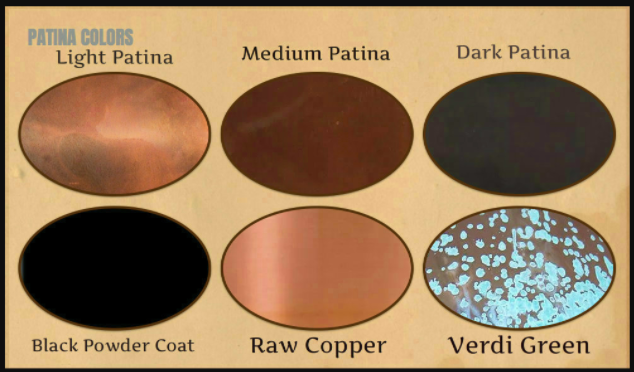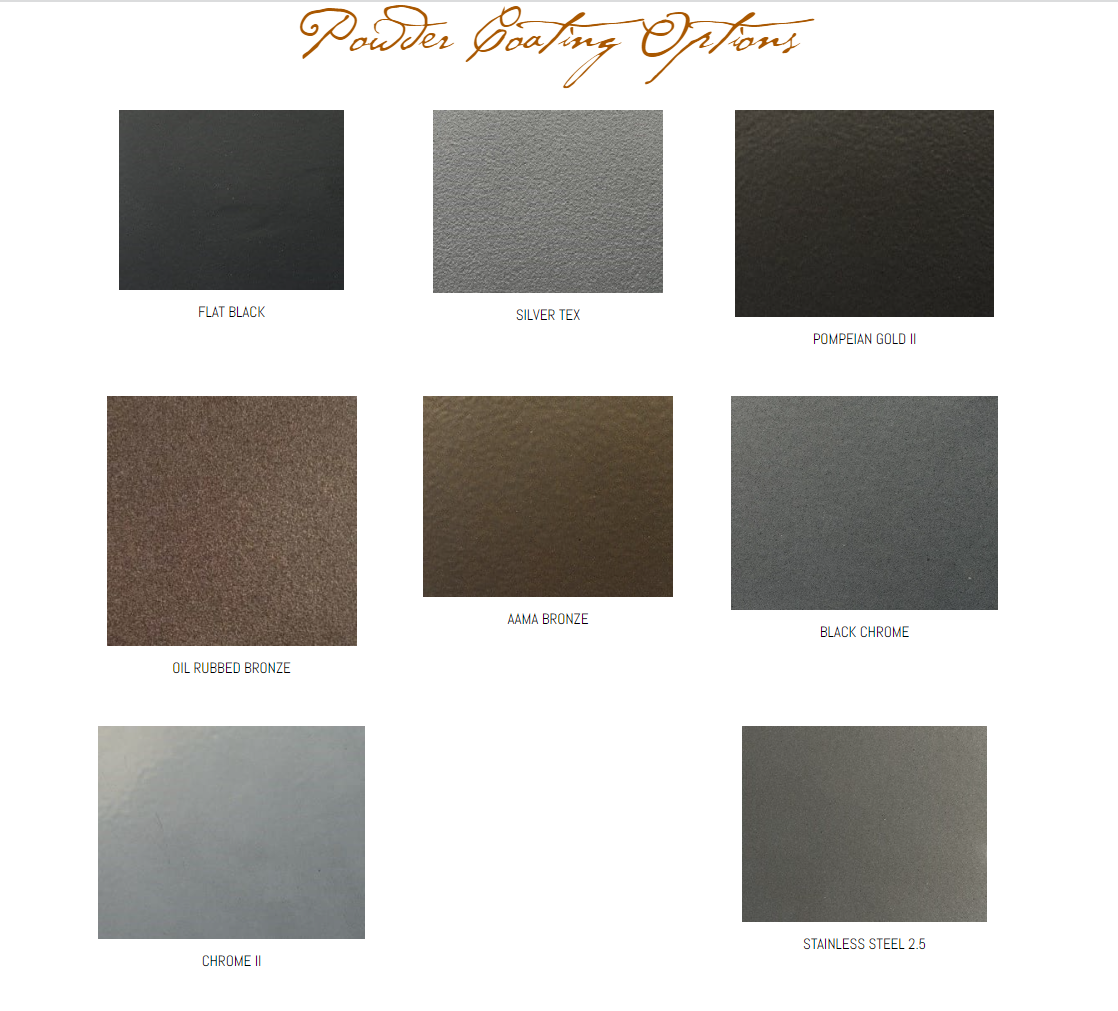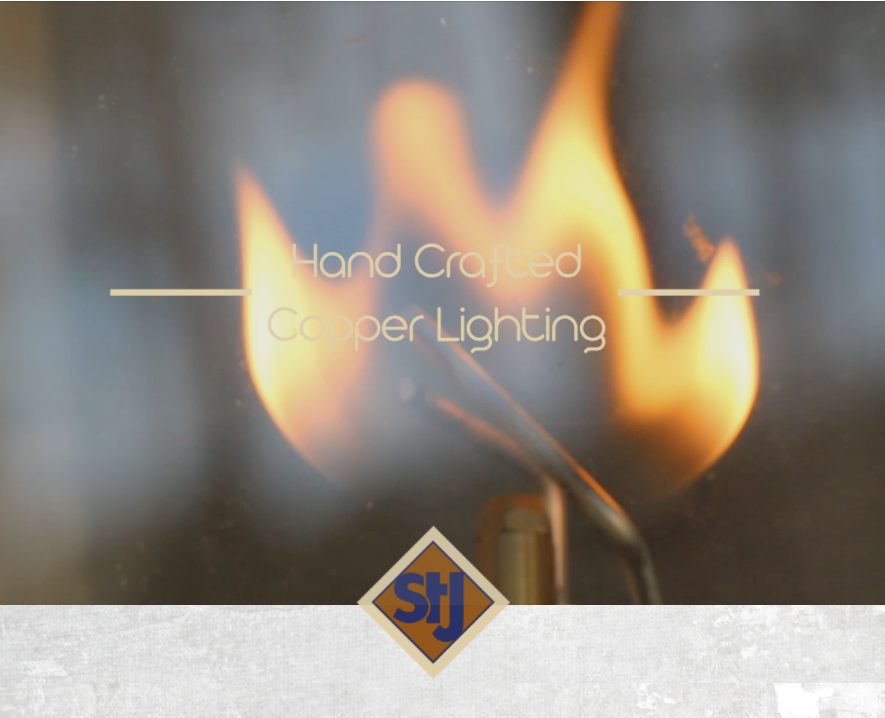 Teton Lighting is based in Idaho (USA)!
We are proud to be based in the United States and offer (almost exclusively) products that are handcrafted right here as well!