Regular price
Sale price
$999.99
Unit price
per
Sale
Sold out
AFFORDABLE ANTLER WALL SCONCES

We will create a STUNNING MASTERPIECE - Custom Design Antler Wall Sconce for you-when only the BEST will do!
Individually Handcrafted by a Professional Antler Artisan!
Proudly Handmade in USA. Workmanship is Guaranteed! 
FREE SHIPPING mainland USA. 
Long Lasting Beauty & Quality!
U.L. & ETL Certified - U.S. & Canada. 
Please message us with any questions you may have!
Natural Elk Antler sheds makes these beautiful Elk Antler Wall Sconces a very unique design.
The antler sconce lights can be used to add wonderful looking antler decor in any room and as an accent light.
Fits perfect using it with another natural antler wall sconce as a matching pair. To brighten up a dull hallway, this is the perfect choice. It also brings in that outdoors look while not taking up much space. 
The warm glow that radiates from our beautiful real antler wall sconce will accent any room in your cabin or home. From your den or relaxation room to a hallway.
All of our Antler Chandeliers are individually HANDCRAFTED for excellence by a professional Artisan -which takes time. If you are looking for the BEST, you have just found it!
The comment we receive the most from our clients is they LOVE the great looks of their antler chandelier and they can SEE the QUALITY and CRAFTSMANSHIP- it was well WORTH the WAIT!
Please allow us 8-14+ weeks to individually handcraft a masterpiece for you! Larger chandeliers may take a bit longer.
Since our lights are hand-crafted and every one is a custom design they are not refundable. Sizes may vary from 5-10% due to antler shapes. 
Please call or email us with any questions- we would love to hear from you! 
Our antler wall sconces will compliment and add to your rustic, antler decor. They're great when installed in pairs in a hallway, in a bar or entertaining room. 
Each of our antler wall sconces are a little unique and are designed with different widths and heights, unlike cast or faux antler sconces.
So if there's a specific height or size you desire just contact us and we'll make it happen for you!
The elk antlers used for all of our sconces are unique in itself, which makes antler decor fun and interesting for any room.
   WHAT'S THE DIFFERENCE BETWEEN OUR DEER ANTLER WALL SCONCES AND ALL THE OTHERS?
Examine closely and study the details of each antler wall sconce, pendant and chandelier we make and you'll notice that it's the small details and attention to quality and craftsmanship that makes ALL THE DIFFERENCE in the final product.
That is why we at Teton Lighting can stand behind our products with not only a LOW PRICE GUARANTEE but also a SATISFACTION GUARANTEE that is second to none in the industry. 
Also, we only use Grade A antlers, which are best looking and highest quality naturally shed deer, elk or moose antlers in the industry.
Also the most expensive, but you get what you pay for. Next, each candelabra light socket is individually hand-crafted, shaped and styled to fit on the curve of the antler exactly where the light is needed for the best overall lighting effect.
To hand-craft each antler light socket takes a lot of time and effort and it is much faster and cheaper to use commercially made "ok looking" light sockets and fit them onto the chandelier. We don't take those kinds of short cuts.
Another important point to notice is that all our wall sconces are internally wired for better looks and that is difficult to do and takes a lot of skill and effort to do properly. No shortcuts when it comes to quality.
Also, our antler master craftsmen are the best and have been doing their trade for decade's full time professionally and are the very best in the antler chandelier lighting industry.
They know what they are doing and how to do it to ensure that you will get the best looking, highest quality antler wall sconce or chandelier on the market for your money. 
Thank you for shopping with us! 
Teton Lighting is a small family owned business and we pride ourselves in giving excellent customer service.
Everything we carry on Teton Lighting is made in the USA and we are very proud of that! 
View full details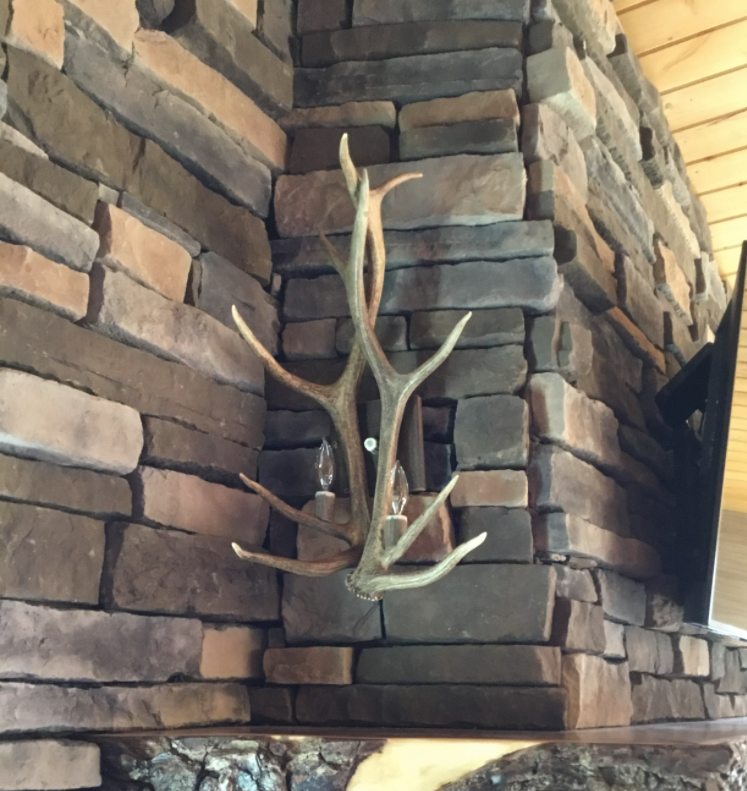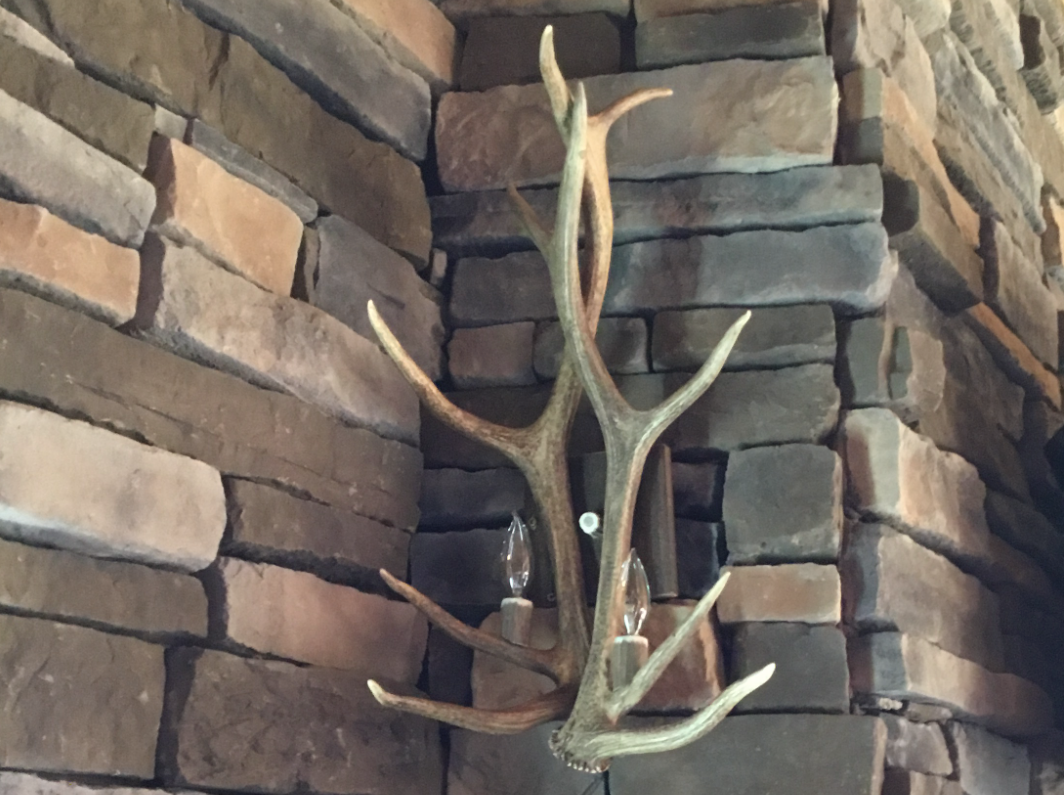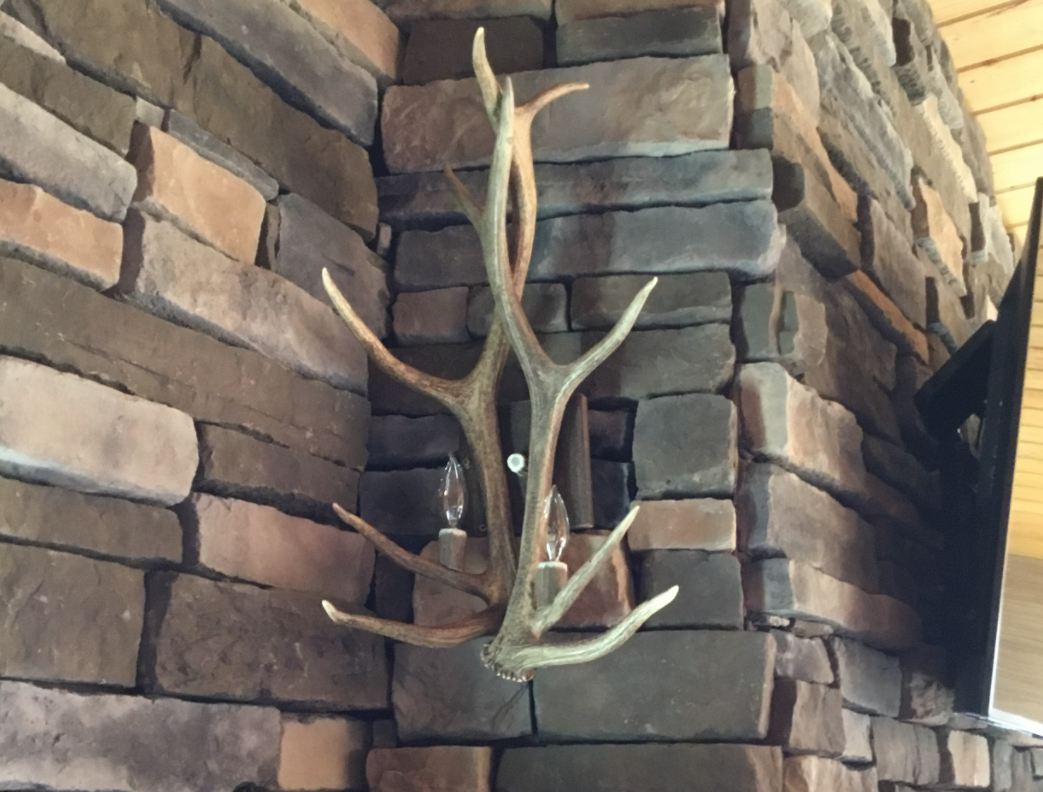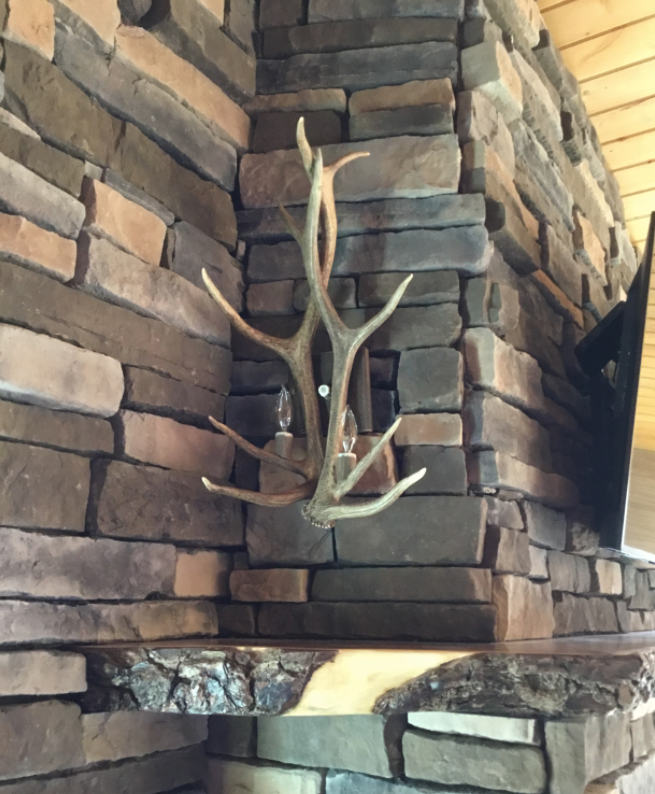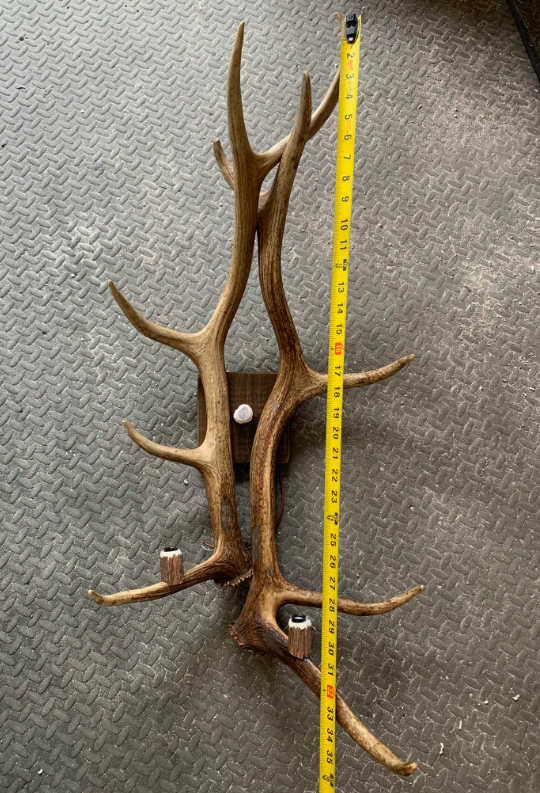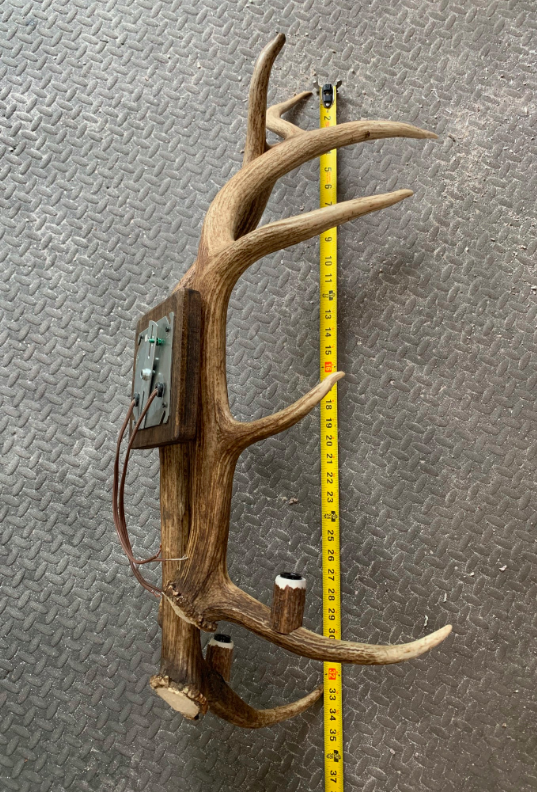 Teton Lighting is based in Idaho (USA)!
We are proud to be based in the United States and offer (almost exclusively) products that are handcrafted right here as well!