Regular price
$299.99
Sale price
$249.99
Unit price
per
Sale
Sold out
AFFORDABLE ANTLER DOOR HANDLES
Individually Hand-Crafted by our Full Time Professional Antler Artisan with 30 Years of Experience!
Long Lasting Beauty & Quality. 
WHEN ONLY THE VERY BEST WILL DO! 
Handmade in USA. Workmanship is Guaranteed. Meets ADA Requirements.

FREE SHIPPING in the Mainland USA. 
Shop Today and Save!
 All our antler door handles meet ADA requirements.
Antler handles, pulls, and knobs are hand-crafted to meet your specific needs. All our real elk, deer, moose and caribou antlers are natural shed antlers and have good mass, color and texture.
A perfect large set of door handles for double doors, barn doors, refrigerator, cabins, tree house, etc...
They will bring a natural look, touch and feel that only real antler can bring. We LOVE to bring the Wilderness and Outdoors inside.
All our elk, deer, caribou and moose antlers are Grade A antlers but they are REAL ANTLERS, so they will have different looks and natural marks on them!  Keep in mind that each door handle will weigh a pound and a half or more!

 Also, the antler beam ends are flush cut and finished to fit perfectly with the door surface. Each elk antler door handle has 3 bonded bronzed brass posts which are custom made and make for a rock-solid and secure mount. The concealed posts are practically unseen. 
 Our antlers are the natural color, no stains, coatings or chemicals are used.
You will not be disappointed, full satisfaction is guaranteed.
Other sizes and styles are available upon request as well as deer, moose or caribou antler door handles.
Deer, Elk, Moose and Caribou naturally shed their antlers each winter and all antlers used in our antler decor, antler art and antler carvings are antler sheds and no animals were hurt.
The moose and caribou antlers are from Alaska and Canada while the deer and elk antlers are from the Rockies.

All our antlers are classified as Grade A Antlers, which means they are the best looking and most expensive antler sheds available.
We never cut corners on looks and quality, so you are guaranteed that you will get the best looking, highest quality antlers on the market for your money. 
Back to Back Front Door Handles
Ordered 2 15" deer handles for a 48" wide Front Door in our new mountain home. Perfect!
View full details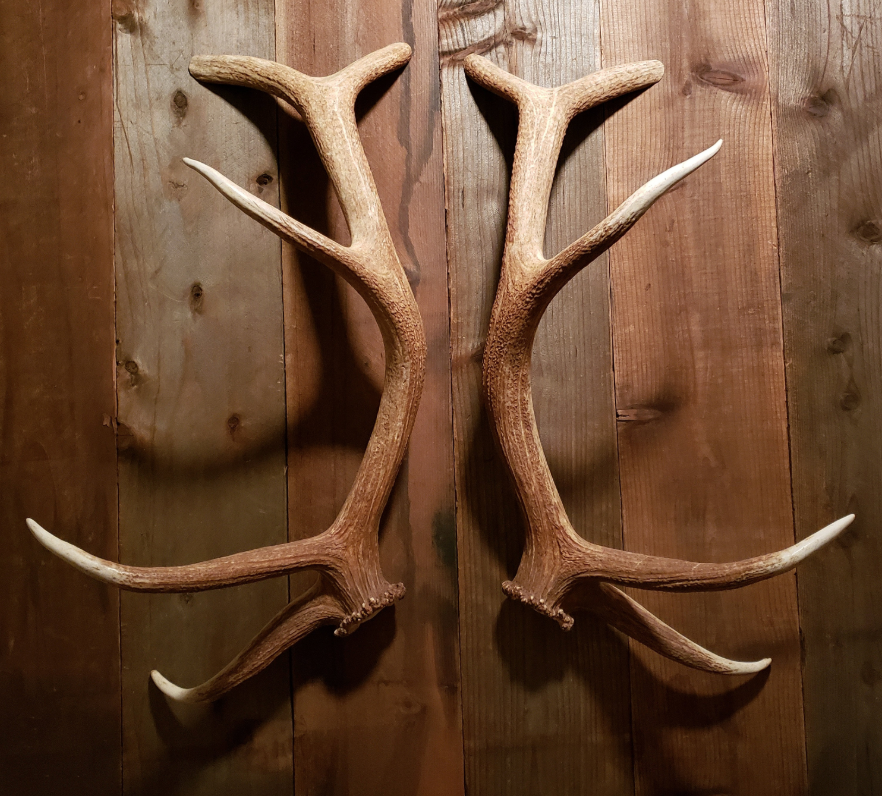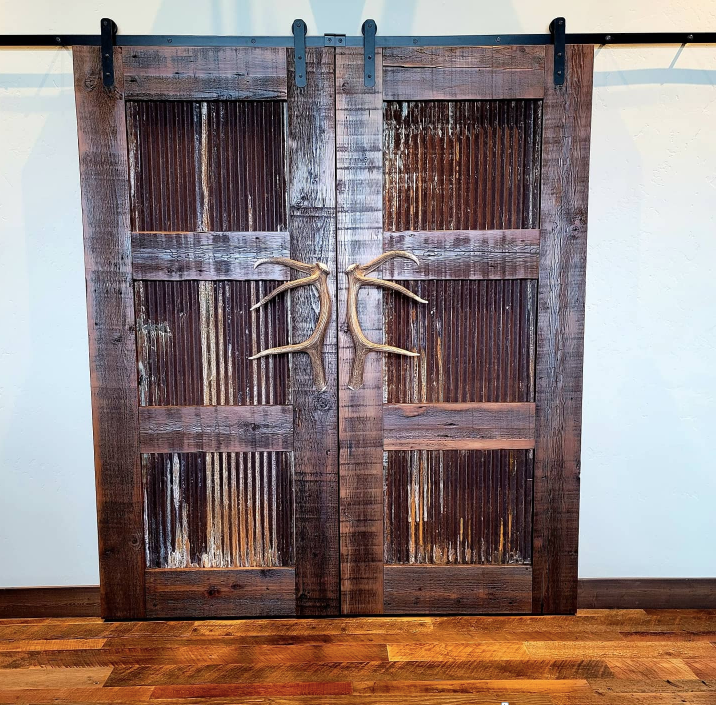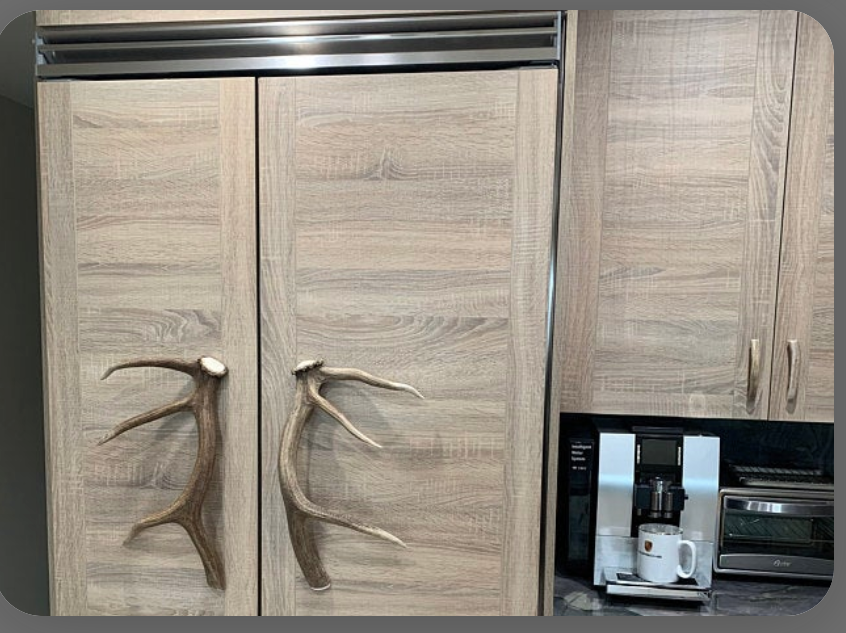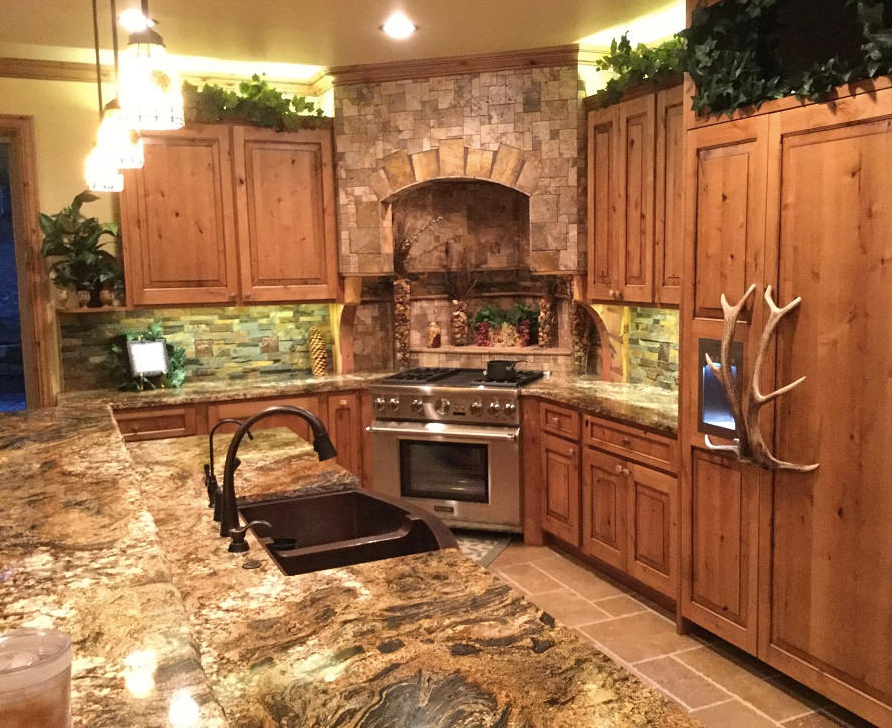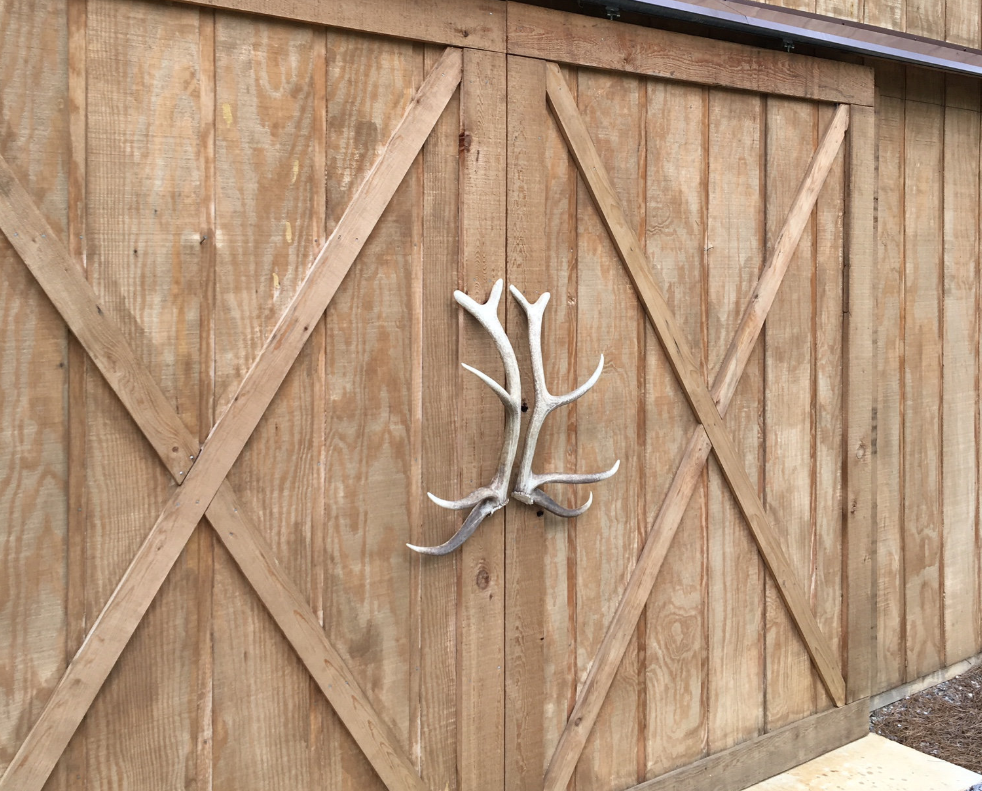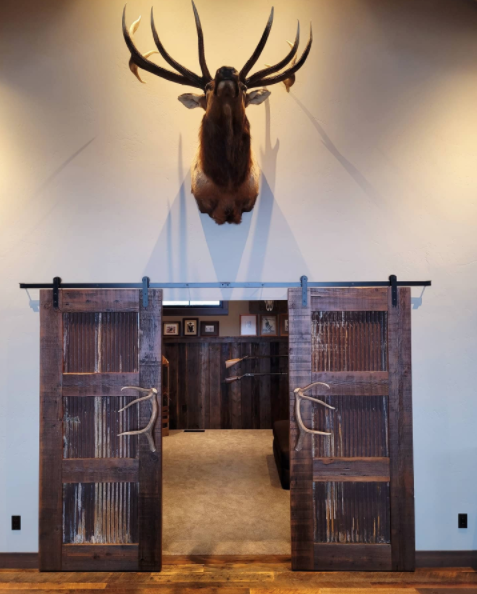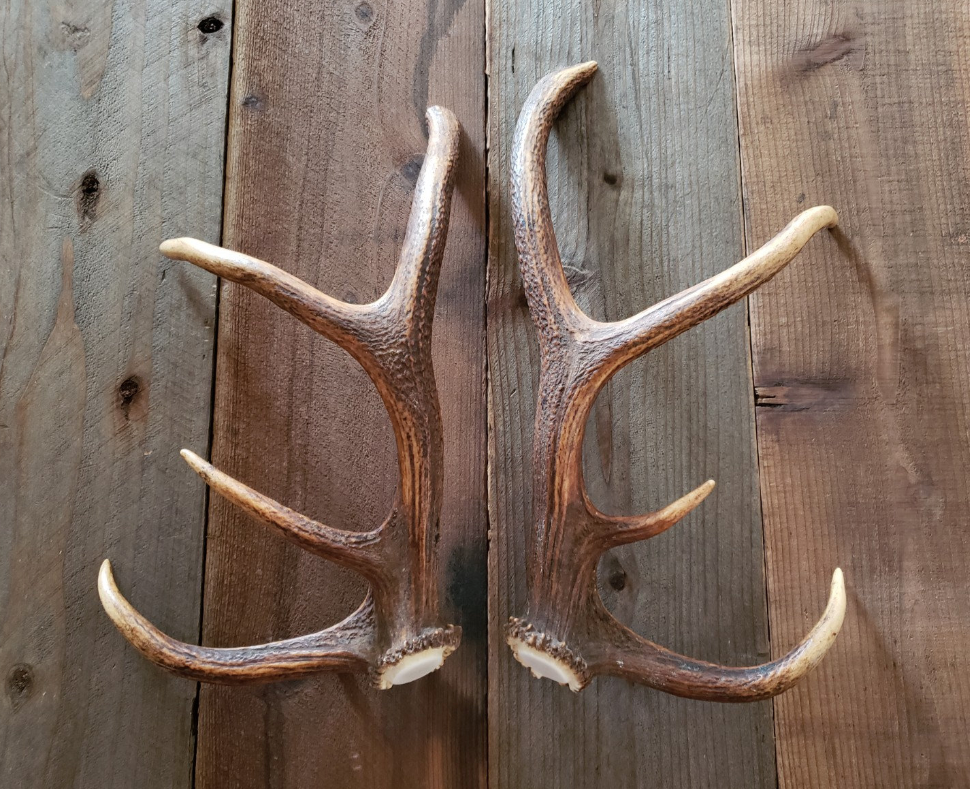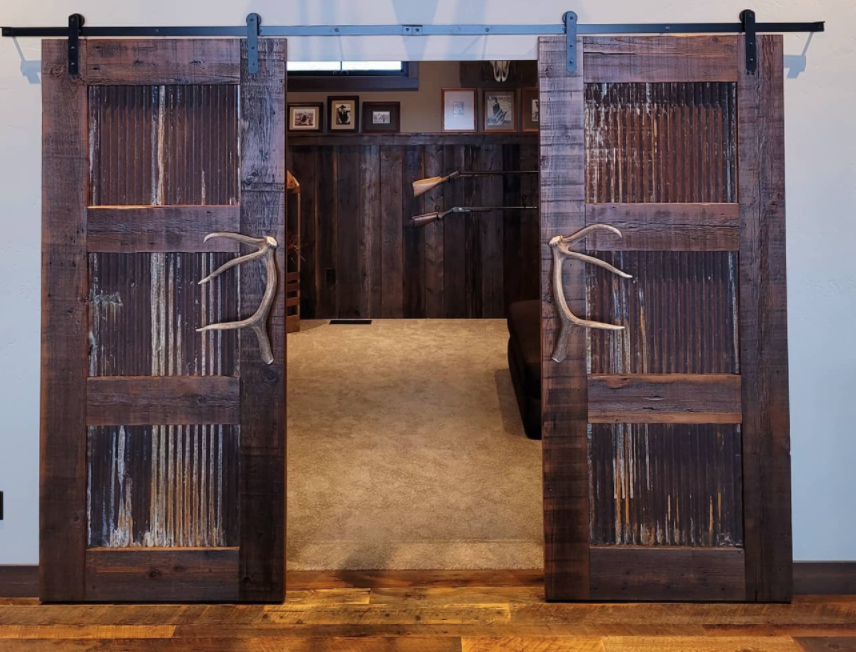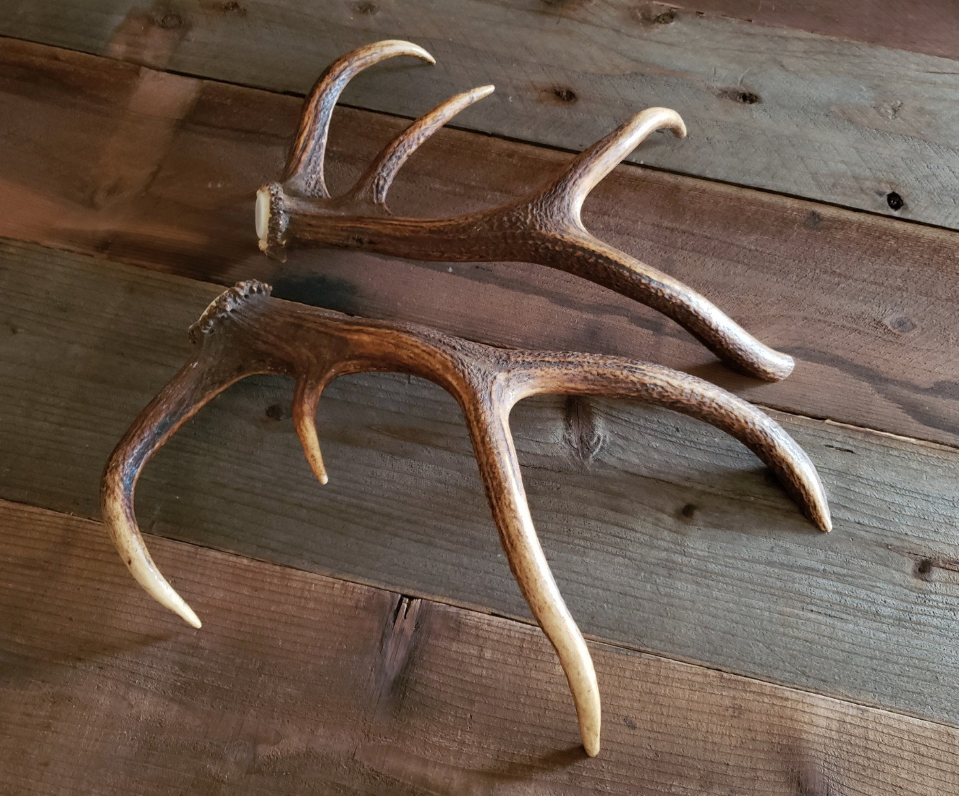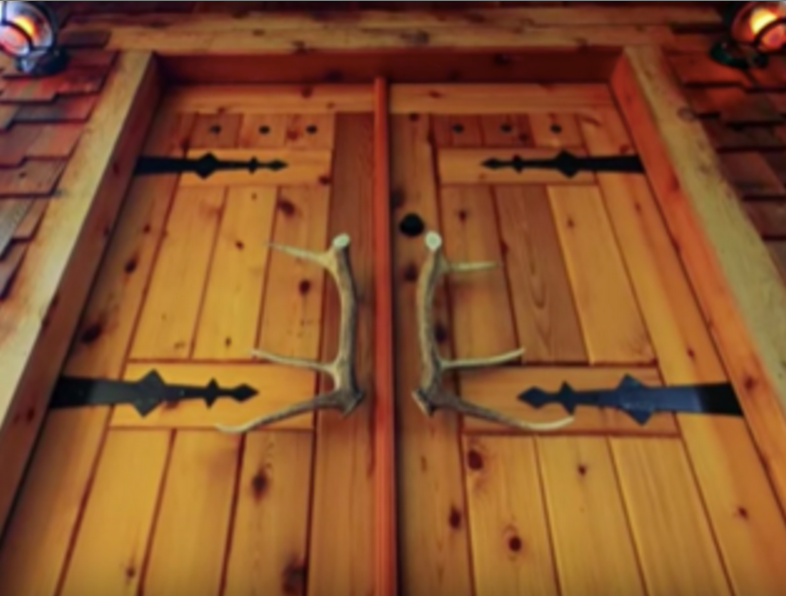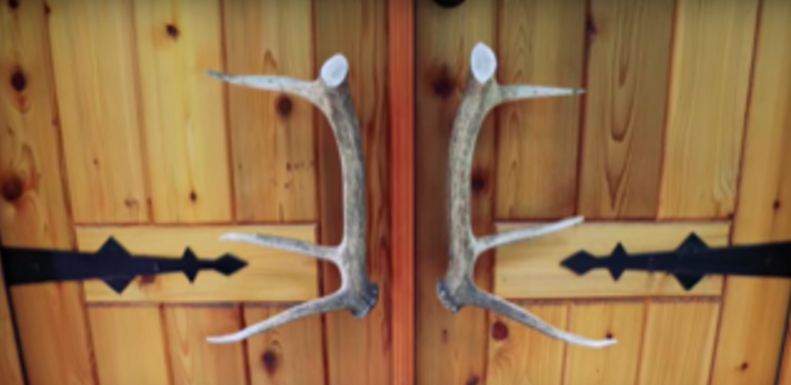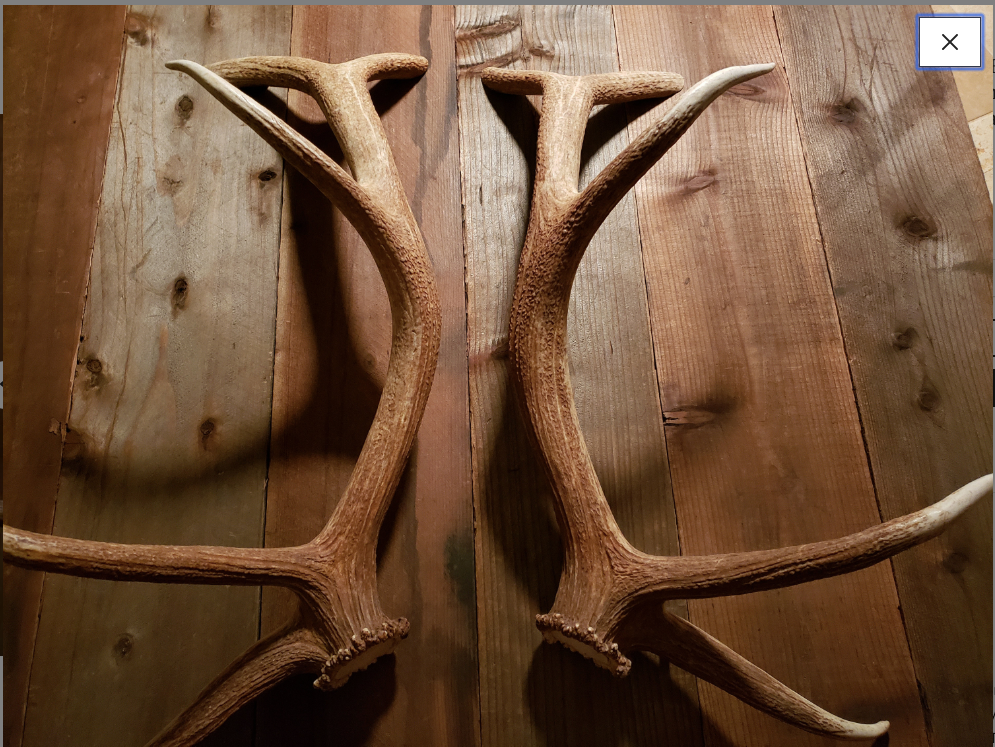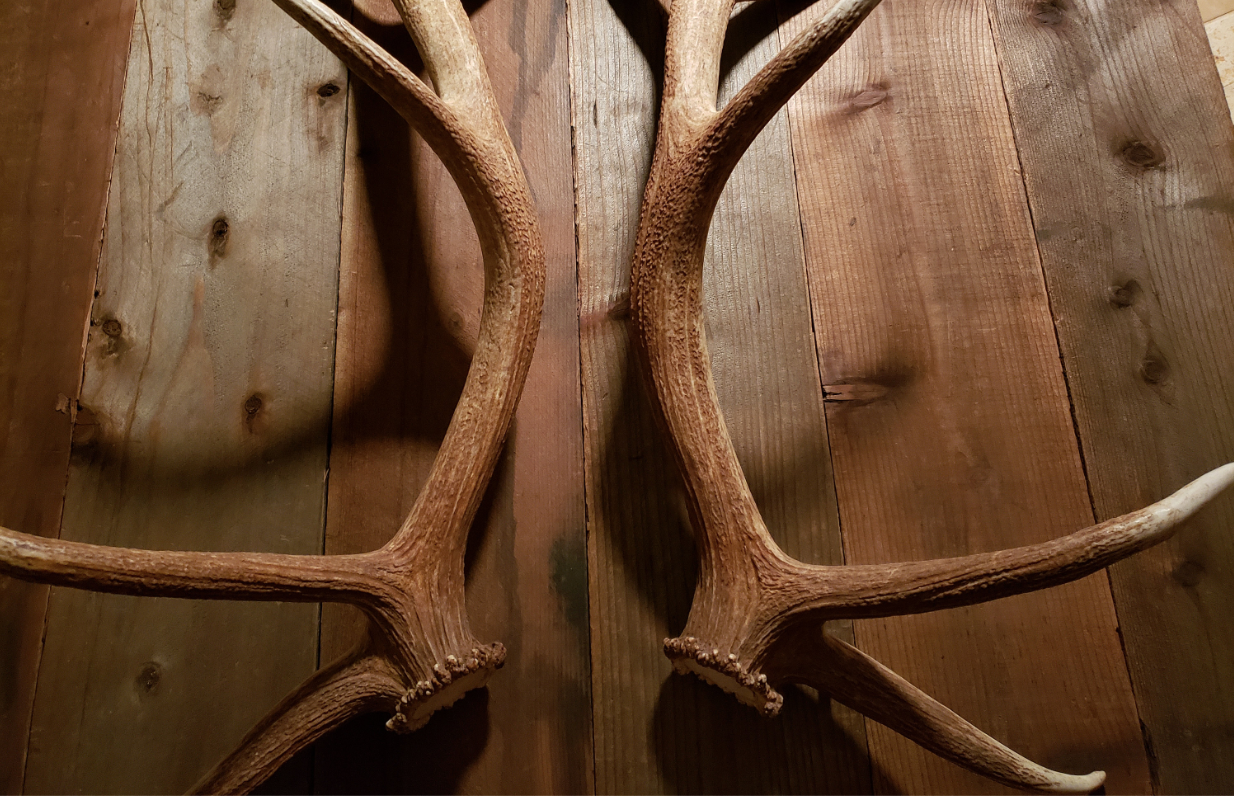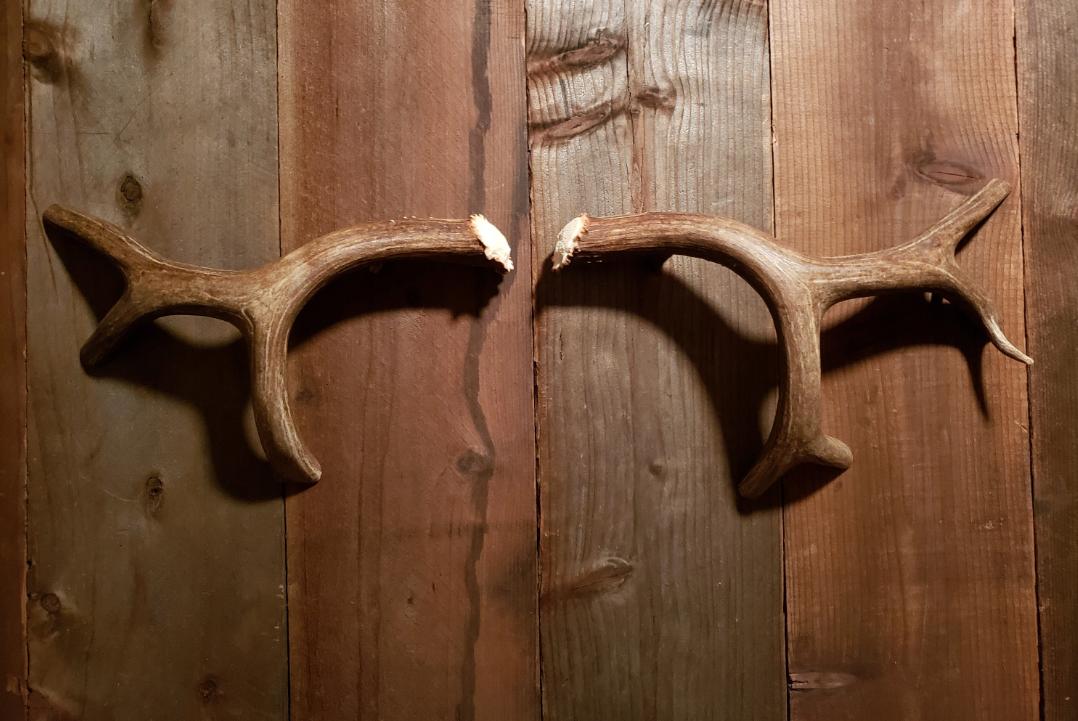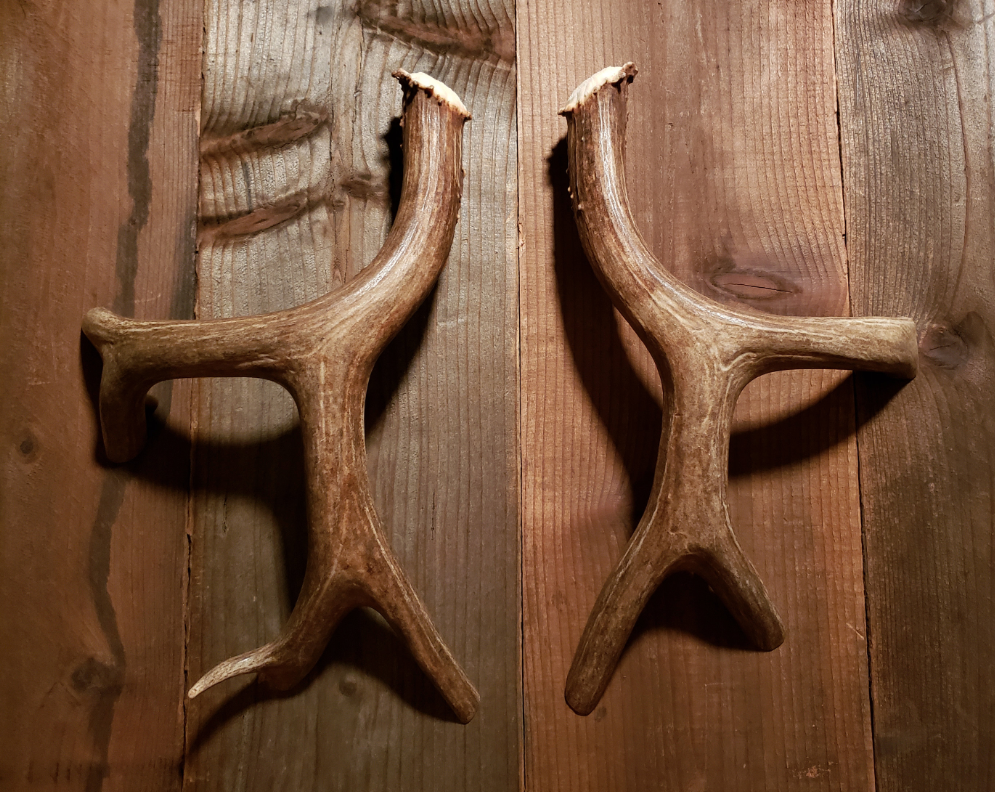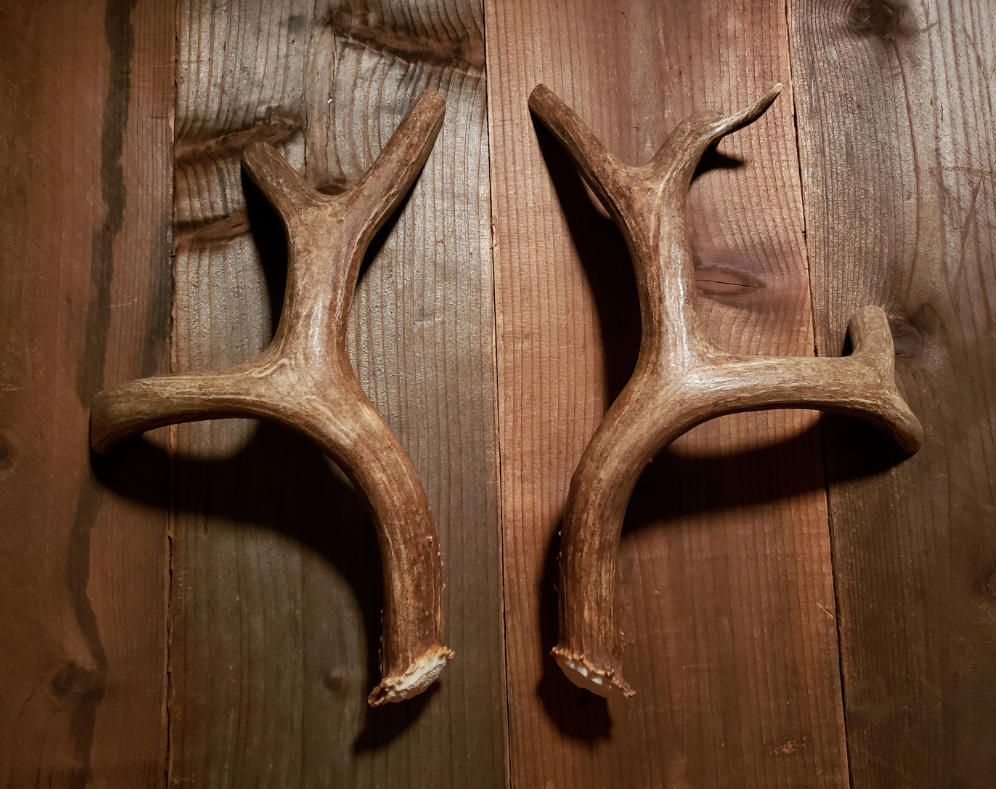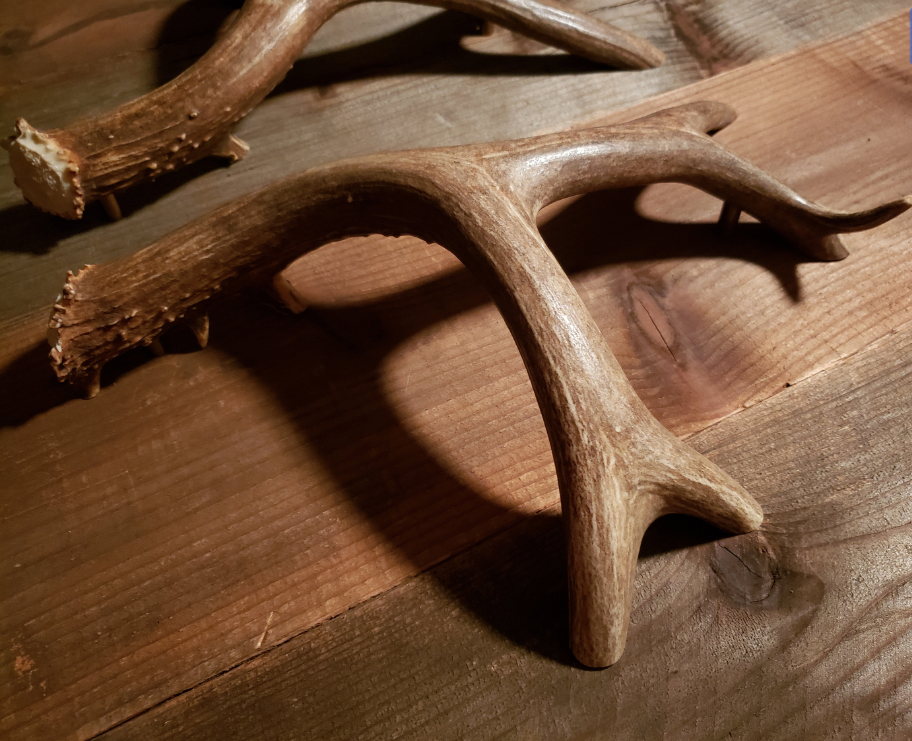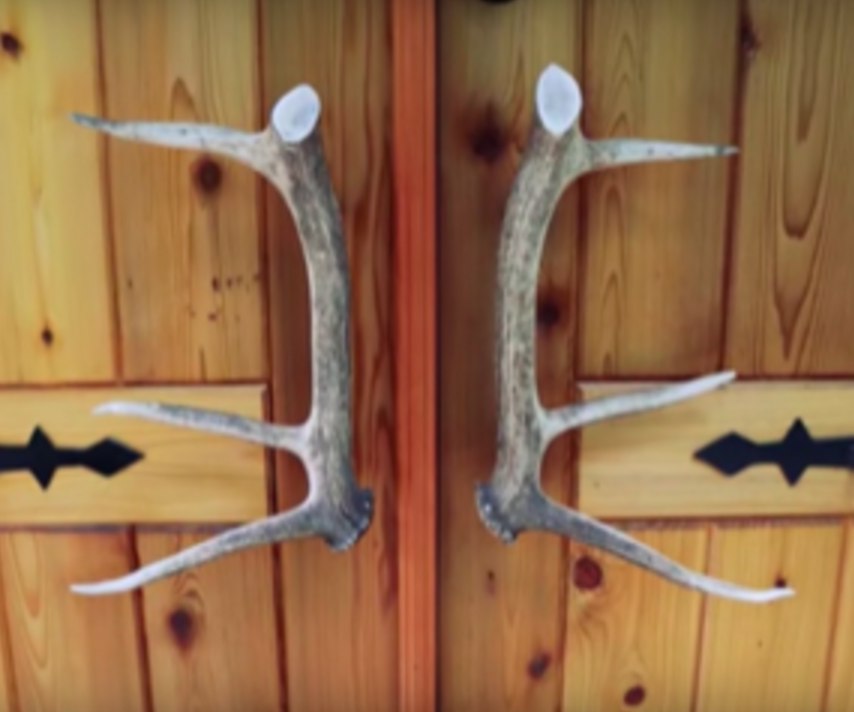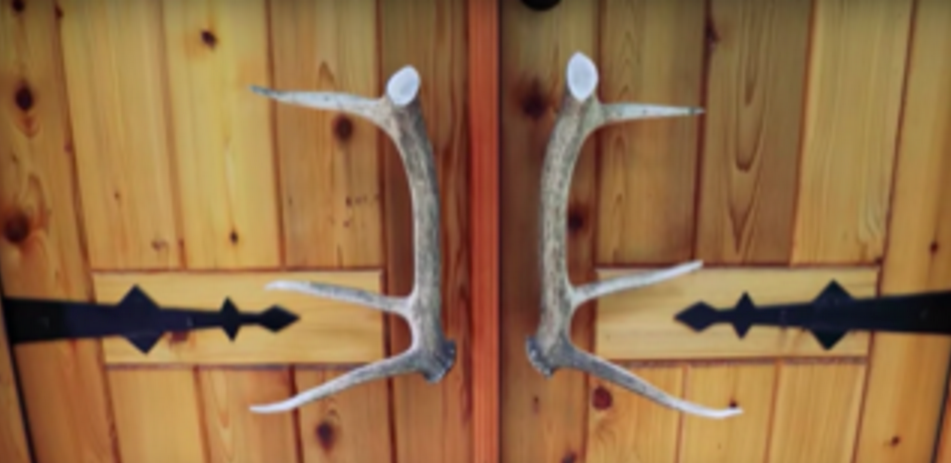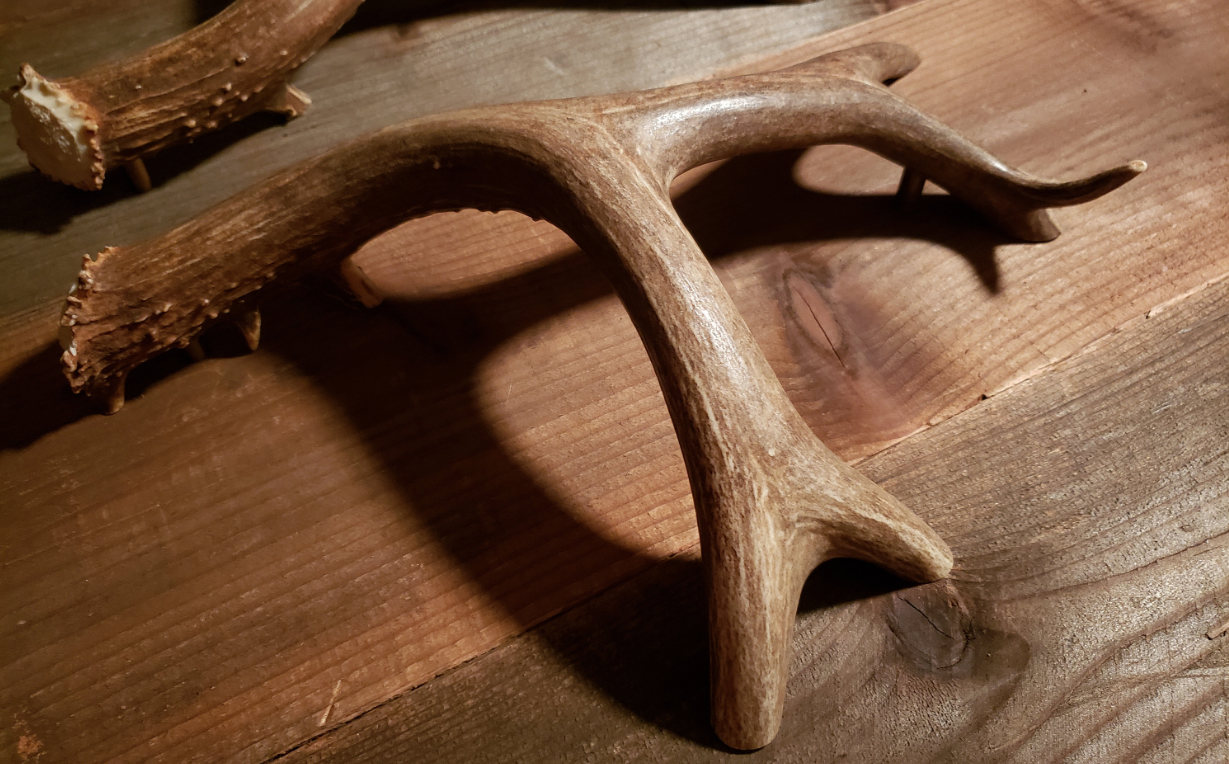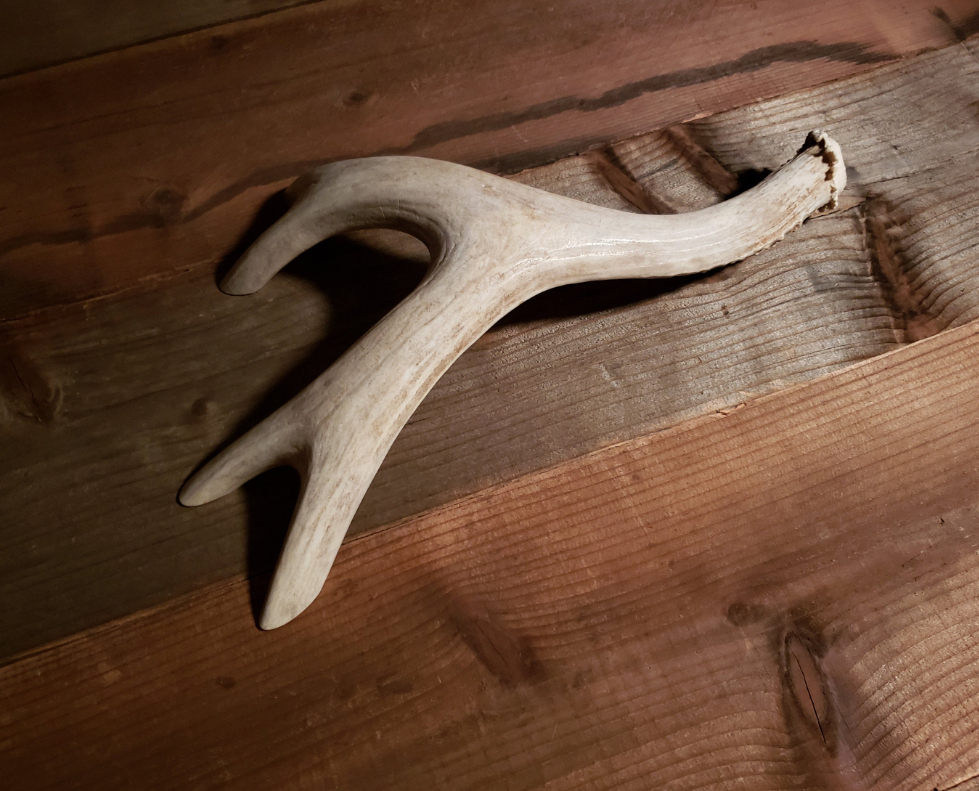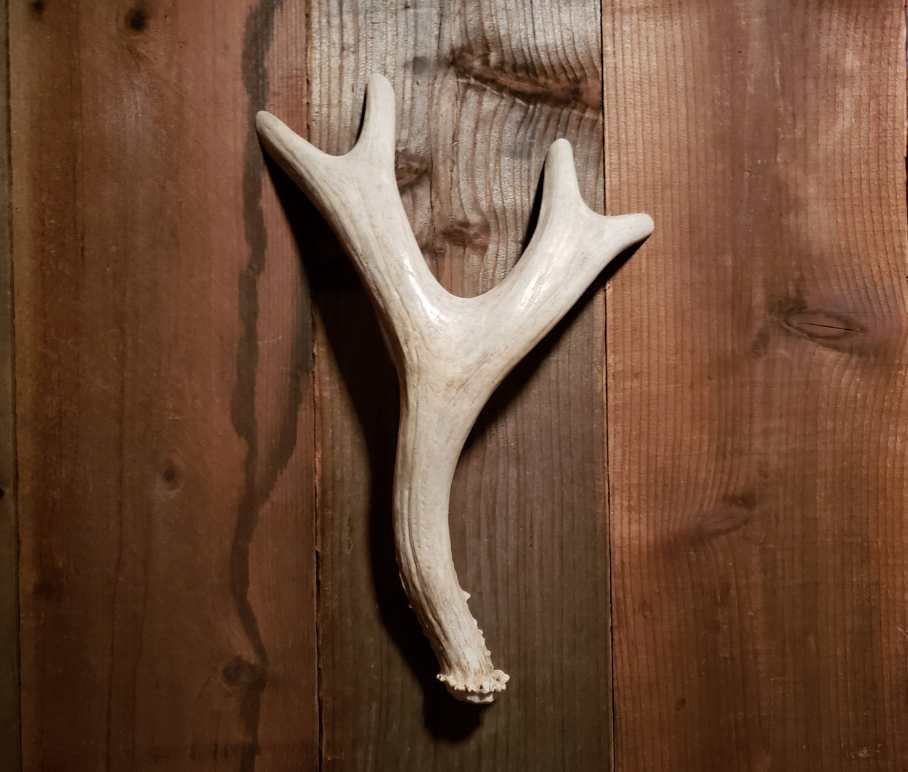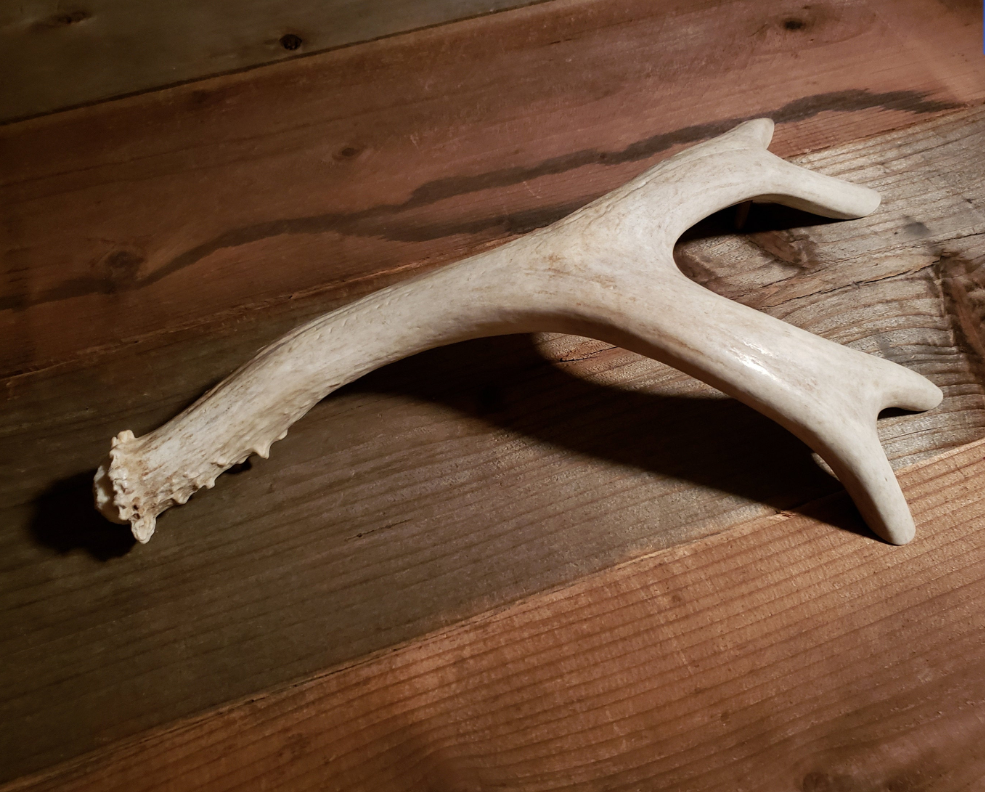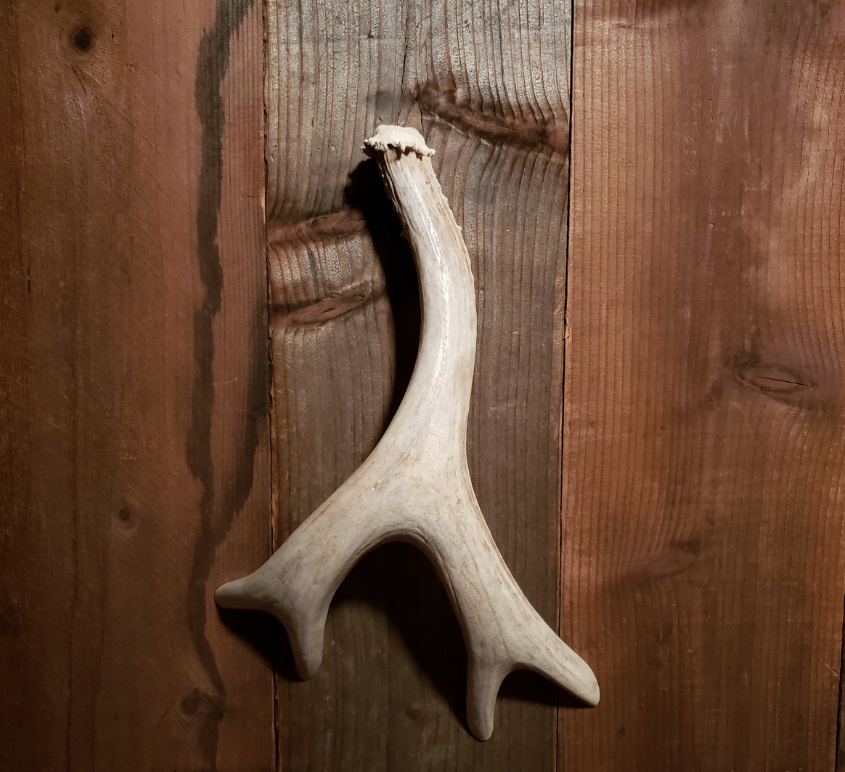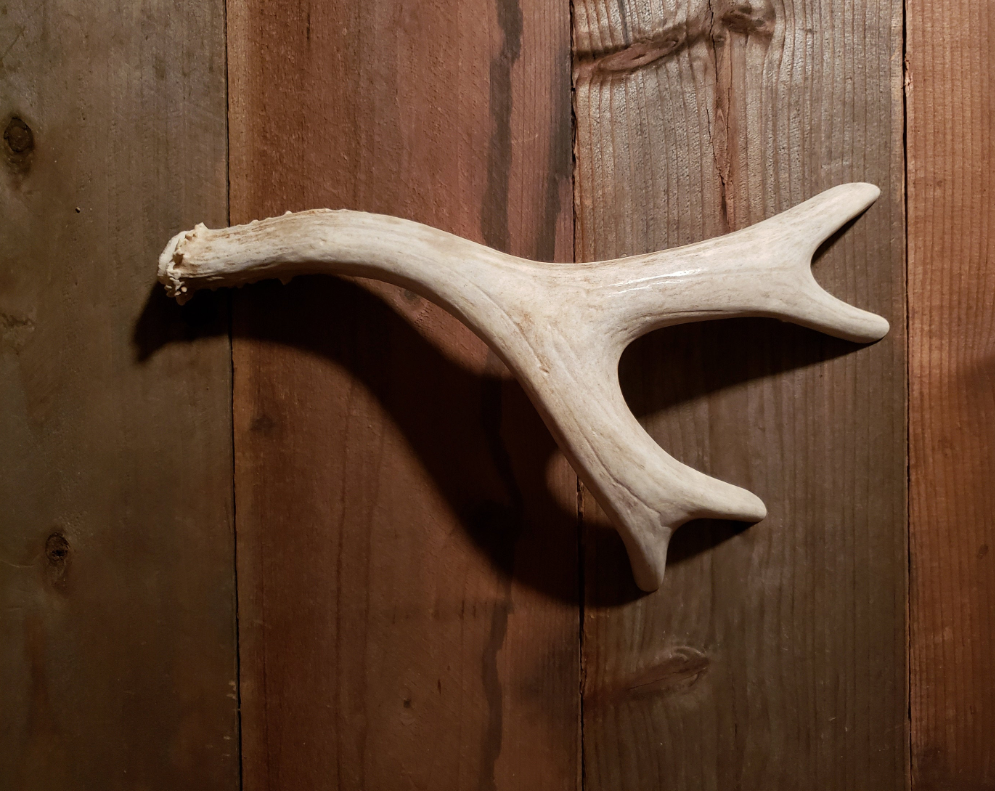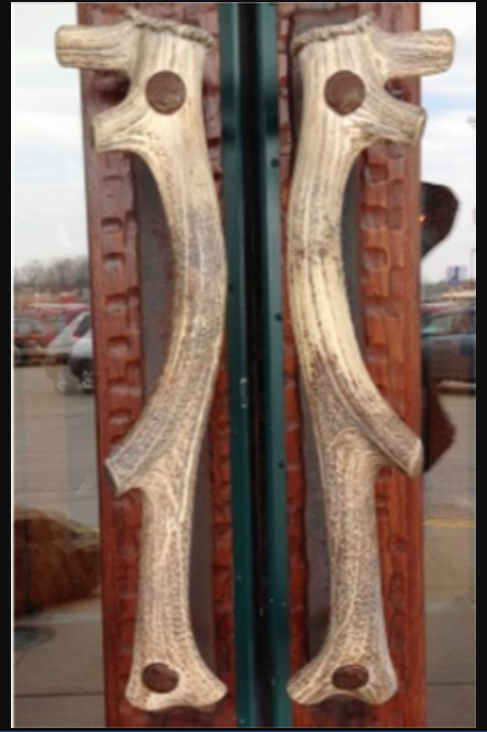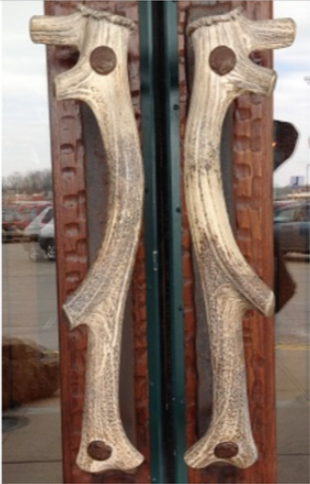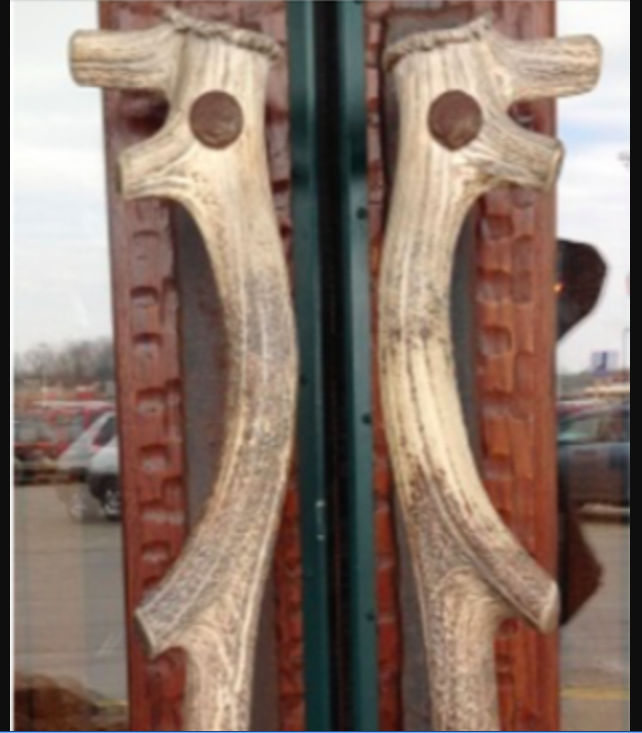 Teton Lighting is based in Idaho (USA)!
We are proud to be based in the United States and offer (almost exclusively) products that are handcrafted right here as well!