Regular price
$999.99
Sale price
$849.99
Unit price
per
Sale
Sold out
FAUX ANTLER CHANDELIER
We will create a Faux Antler Chandelier MASTERPIECE for you!

If you want the VERY BEST LOOKING faux antlers and Highest Quality Craftsmanship in the industry- look no further!

Because we use the latest technology, equipment and materials to create the most REALISTIC looking faux antlers on the market today!

Each faux antler and chandelier has to pass the strictest, highest level of inspections after production found in the industry or it does NOT leave our shop!

Guaranteed Quality and Craftsmanship you can trust in!
Made in the USA and PROUD of it!

Faux Antler Designs at the Very Best!

The comment we receive the most from our clients is they LOVE the GREAT realistic looks of the faux antlers and the quality and craftsmanship built into their new chandelier!

An Individually Handcrafted work of art!
GUARANTEED to Have Real Antler Authentic Looks!
All Hardware Included. Ships in 5-10 business days!
U.L. & ETL Certified For U.S. & Canada. Easy to Hang.
FREE SHIPPING anywhere in the Mainland USA. 
Please call or email us with any questions you may have! 
The Owyhee Faux Mule Deer Antler Chandelier is a great choice for those who are looking for a medium sized lighting fixture that puts off great light.
With 9 antlers and 12-25 watt candelabra lights, it will add the perfect light and western-outdoor feel to your home or cabin.
The antlers' durability and beauty will last a lifetime.
The Owyhee Mule Deer Chandelier is a customer favorite!
UL Listed for U.S. & Canada

Approved for Dry Locations Only 

Antlers individually hand-stained and finished for authentic look

All wiring internal  
Material: Each product is made from a medium-density polyethylene material that is lighter in weight and just as durable. 
Lights: 12-25 watt candelabra lights 
Bulbs: Not included 
Size: 36 inches wide and 20 inches tall (Approximately) 
*Due to products being handmade, size varies slightly and measurements given are approximate.
Weight: 9 pounds 
Chain: 3 feet included 
Mounting Kit: Canopy and mounting hardware included 
No rawhide shades available for this chandelier.  
Ships via UPS 
Ships within 5 business days 
Made in USA
The Owyhee Reproduction Antler Chandelier is as big and pretty as the open country it comes from. It's very open design and natural looking cast mule deer antlers will adorn any room or cabin you hang it in.
The Owyhee Faux Deer Antler Chandelier is a great choice for those who are looking for a mid-size, great looking mule deer antler light fixture to liven up a medium to large sized room.
The Owyhee Cast Deer Antler Chandelier is an impressive 36" wide (that's 3 feet!), 20" tall, and weighs in at only 9 pounds.
So to hang a 3 foot wide deer antler light that is all of 20 inches tall takes a pretty good size room or entryway for it to fit in well with the rest of the rooms decor without being overwhelming.
It has 9 beautifully hand-stained, finished and polished cast deer antlers.
Each and every cast mule deer antler that leaves our shop has had to pass very stringent quality standards for looks, design and color as well as fitting well with the other antlers in that specific deer antler chandelier.
And that can make all the difference in the overall looks of your cast deer antler chandelier. Our cast antlers look so real and authentic that it's almost impossible to tell the difference between our cast antlers and the real thing.
This deer antler chandelier will light up your life with it's 12 beautiful, soft (25 watt) candelabra lights!
When looking at this deer antler light you can almost smell and feel the big, wide open spaces of the West, where the big mule deer buck lives his life. Just smell that sagebrush!
The deer antlers'  beauty and durability will last and last.
The Owyhee Mule Buck Deer Chandelier is as beautiful as the place it is named after, big, beautiful open space livin' where wild horses still run with their manes flying in the wind!
Available in white antlers for no extra charge- just call us. Teton Lighting is here to answer any questions you may have. We want to earn your business.
Comes with 3' of chain and all wiring is internal and all our lights are UL Listed and Approved for Dry Locations Only, bulbs are not included. Made in the USA.
 Which Chandelier for my room size and dining room should I get ?
 WHAT'S THE DIFFERENCE BETWEEN OUR CAST DEER ANTLER CHANDELIERS AND THE OTHERS? 
The BEST VALUE your money can buy:
We guarantee the best value with the lowest prices. Why? Because we have very little overhead, no salesmen, no middlemen and no store front so we can pass the BIG savings on to you! It just makes sense.
The HIGHEST QUALITY your money can buy:
When you buy a cast antler chandelier from us you will receive the absolute BEST LOOKING and HIGHEST QUALITY cast antler chandelier that your money can buy- anywhere, guaranteed! Why? Because our cast antler master craftsmen have been doing their trade for years, full time professionally, and are the very best in the cast antler chandelier industry.
They know what they are doing and how to do it to ensure that you will get the best looking, highest quality cast antler chandelier on the market for your money. We use only the best, most expensive materials, resins, colors, paints and finishing methods.
We TRIPLE inspect each and every antler for looks, color consistency and finish before it leaves our doors! We cut no corners. Also, another important point to notice is that all our chandeliers are internally wired for better looks.
That is difficult to do and takes a lot of skill and extra effort to do properly. No shortcuts when it comes to quality. All our lights are UL Listed and Approved for quality assurance.
The BEST LOOKING cast antler chandeliers your money can buy: 
We hand-stain each antler individually. NOT painted in a assembly line production like many do to save expense.
After hand-staining each antler and the proper drying time is completed, each antler is inspected for looks and quality. After the finish has been applied to the antler and it has dried it is inspected for the second time before it is hand-crafted into an antler chandelier.
Each antler is now inspected for looks, color consistency and any blemishes. If it doesn't meet our stringent standards it is discarded and thrown into the junk pile. Very few fail our standards due to the expensive materials and methods we use.
After the chandelier has been designed, hand-crafted and finished, it is inspected for a third time. Finally it is now ready to be shipped to your home and installed.
The attention to the finish, color consistency, shape, design and detail will ABSOLUTELY AMAZE you! We can confidently say that you will receive the very BEST LOOKING, HIGHEST QUALITY cast antler chandelier found anywhere in the industry, GUARANTEED!
The BEST CUSTOMER SERVICE you can find anywhere:
We are a small family owned business near Boise, Idaho. We answer all the phone calls and emails and each and every order is important to us.
You're NOT just a customer order number to us. We follow your order from the time it is received to when the antler chandelier is delivered to your home and lit up. We believe in giving you GREAT customer service and that is why we get many repeat customers and referrals.
Note* ALL our lights and chandeliers are made in the USA. We ship to Canada and Internationally, just call or email us for a shipping quote. All cast antler chandeliers are also available in white or sun bleached at no extra cost.
  Return Policy: 
Products and all parts are guaranteed to work upon delivery. 
No further warranty is available. 
Returns are only accepted within 7 days of receiving the product. 
The product must be in the original packaging. 
 Buyer must contact us first before returning a product. 
Freight Item: Inspect chandelier, if damaged refuse shipment. If you sign for it, we are not responsible for the return freight cost. 
Due to these products being Made to Order: Buyer is to pay all return shipping costs and the $50.00 restocking fee. 
 There is no further warranty available for the Rawhide Shades. Rawhide shades can crack over time, especially if they are overheated. Use LED low wattage bulbs. We suggest NOT to use 25 watt or higher bulbs with these shades because it greatly diminishes the life of the Rawhide Shades.  
Due to products being handmade, size varies slightly and measurements given are approximate. 
To refund or cancel an order, it must be done within 24 hours of the order due to our fast turnaround times.
View full details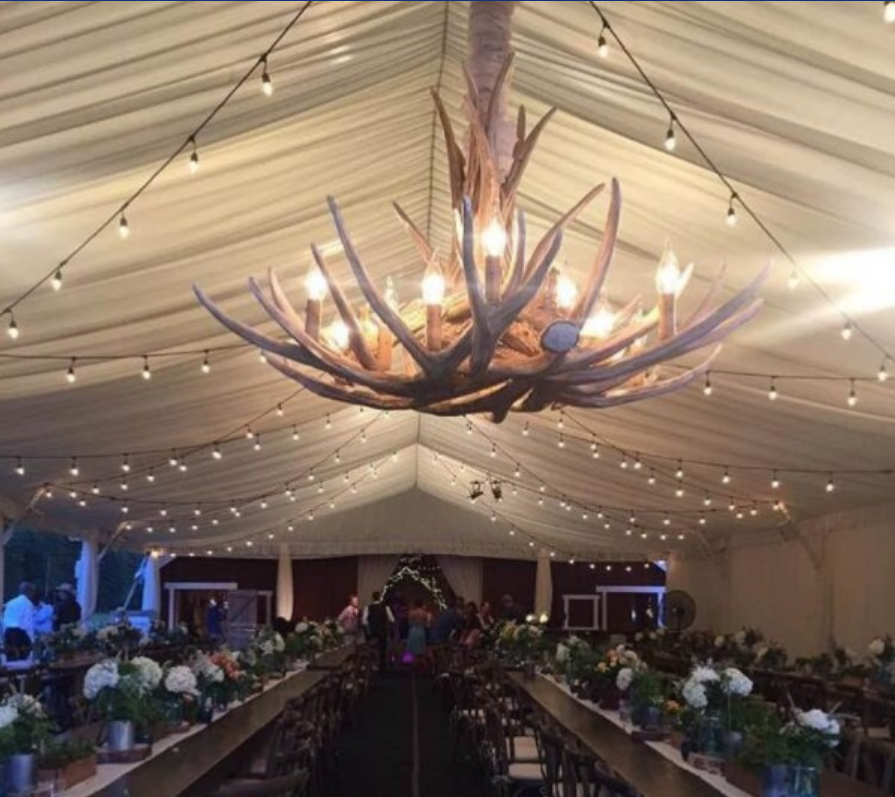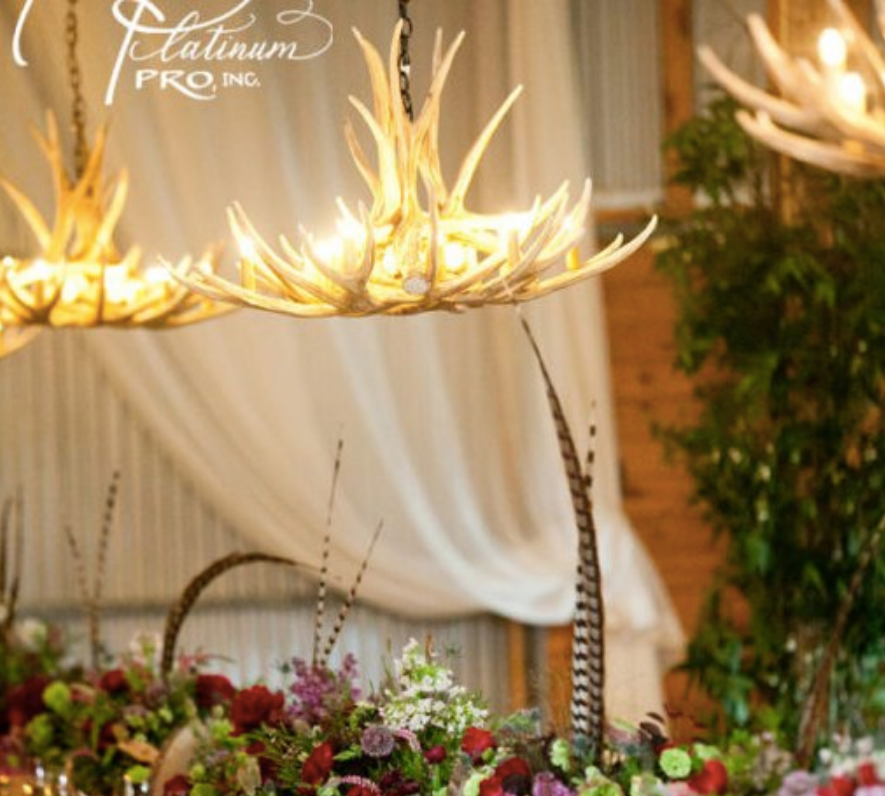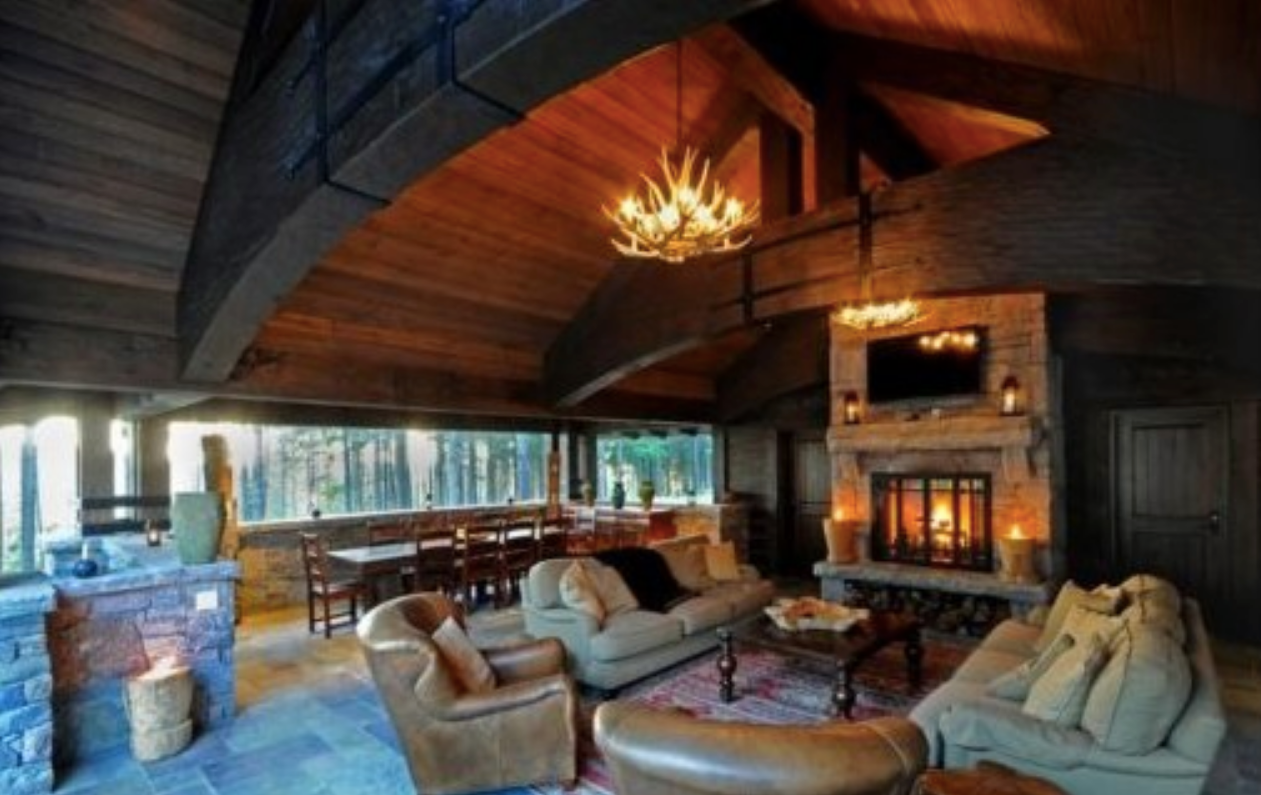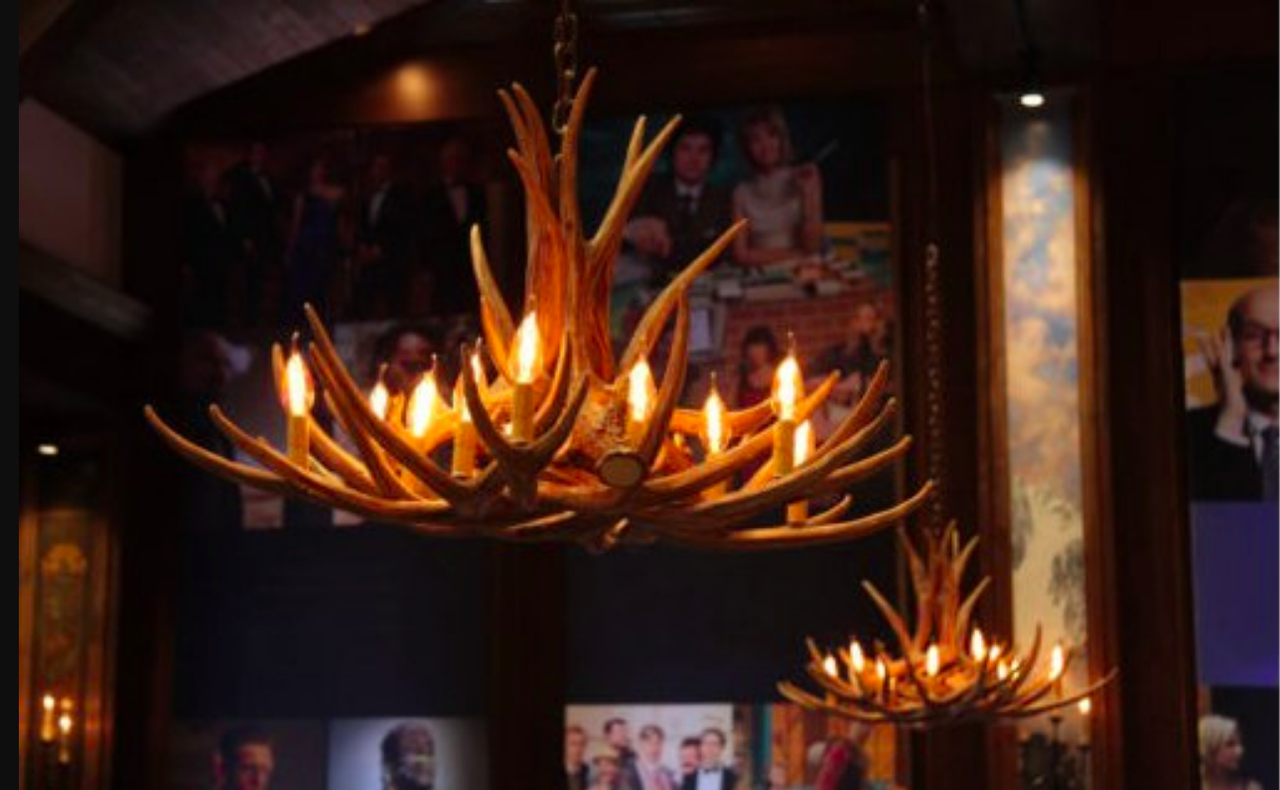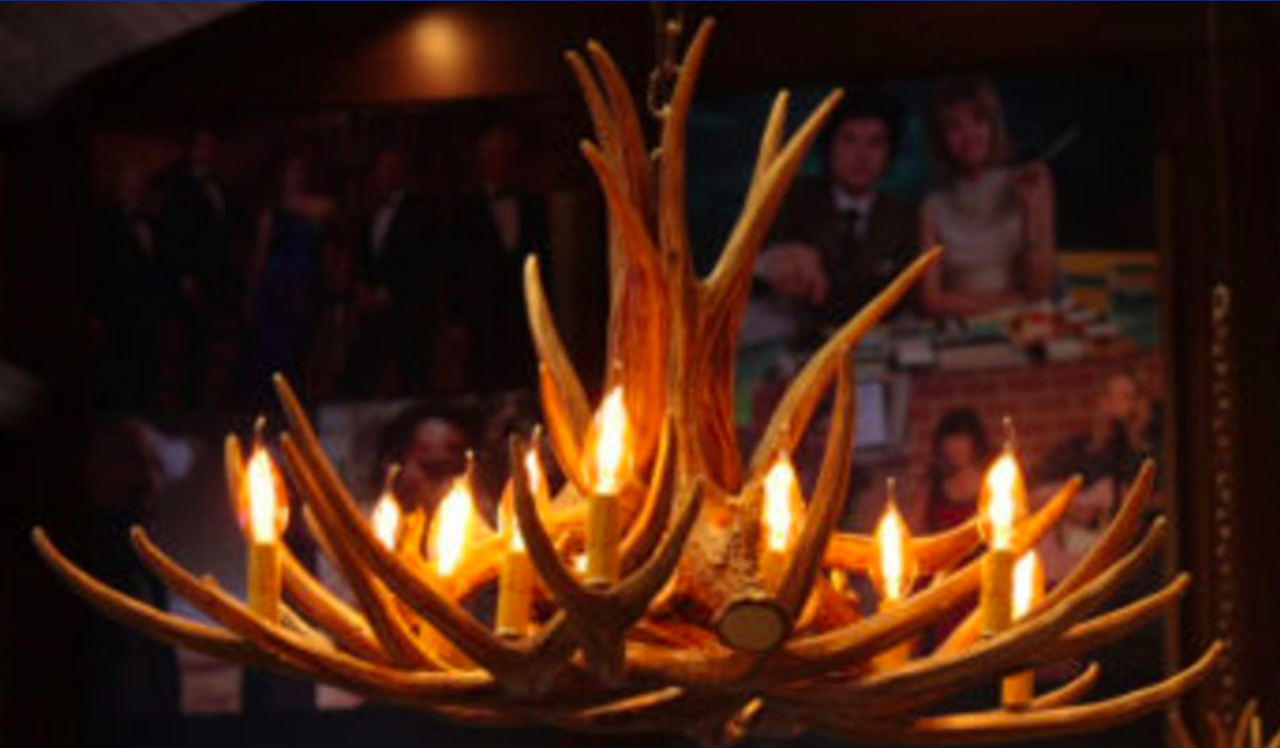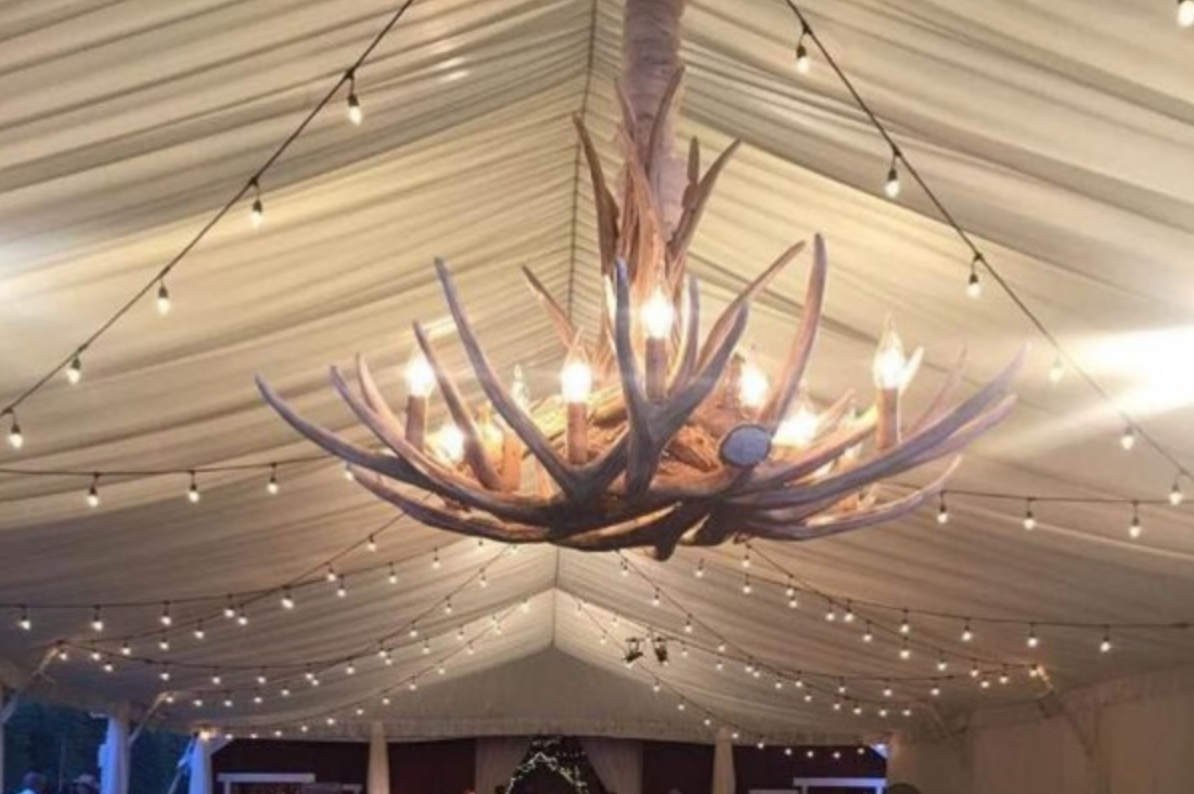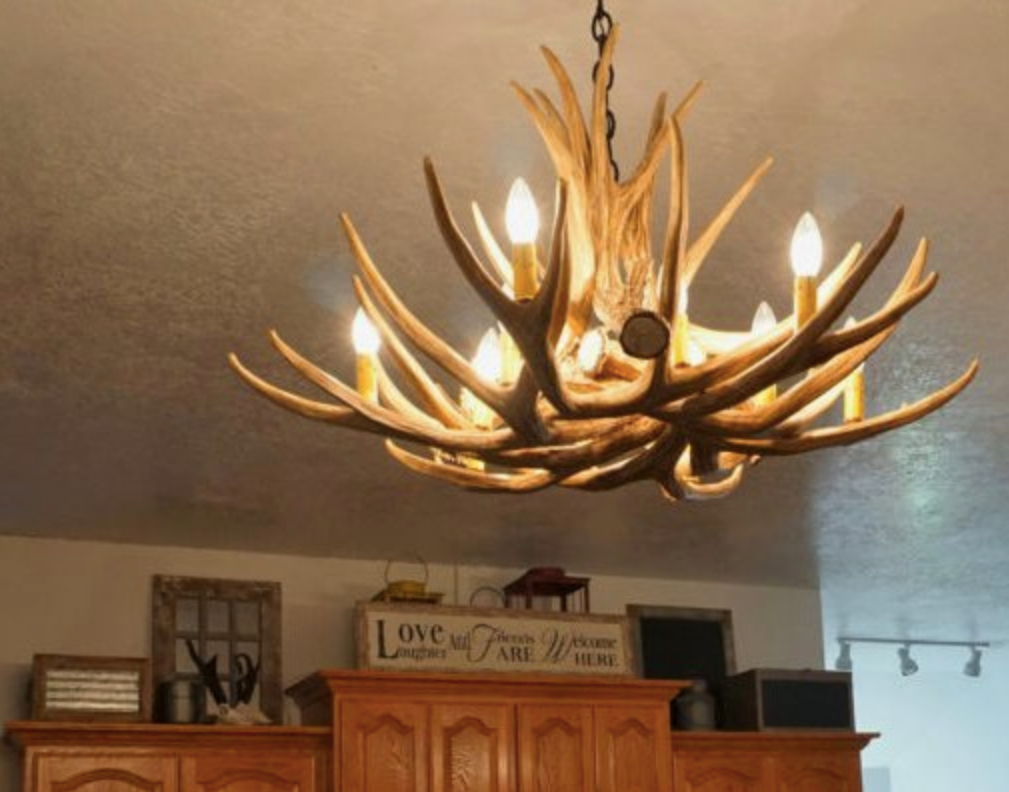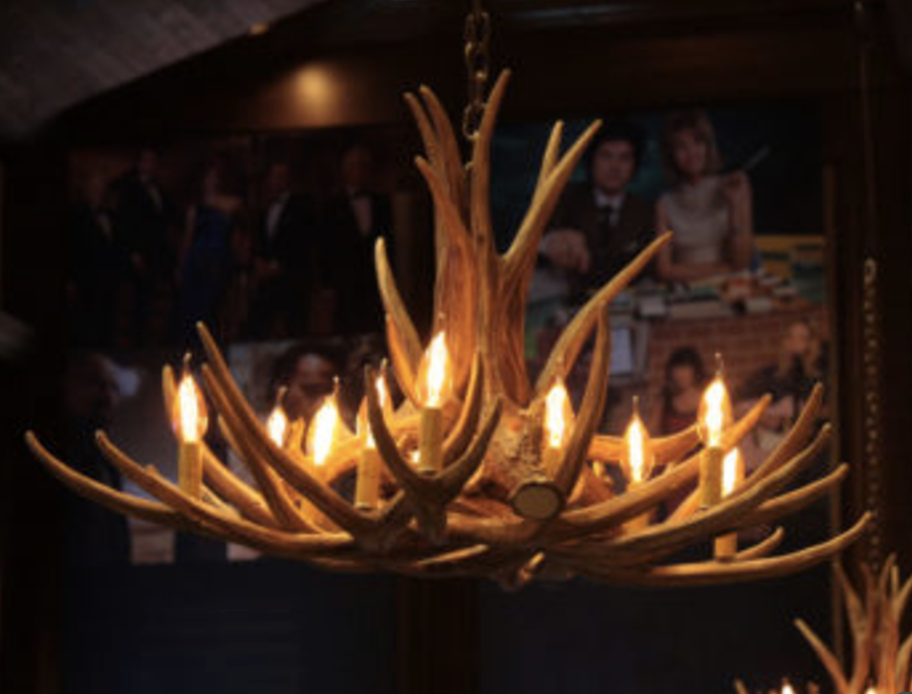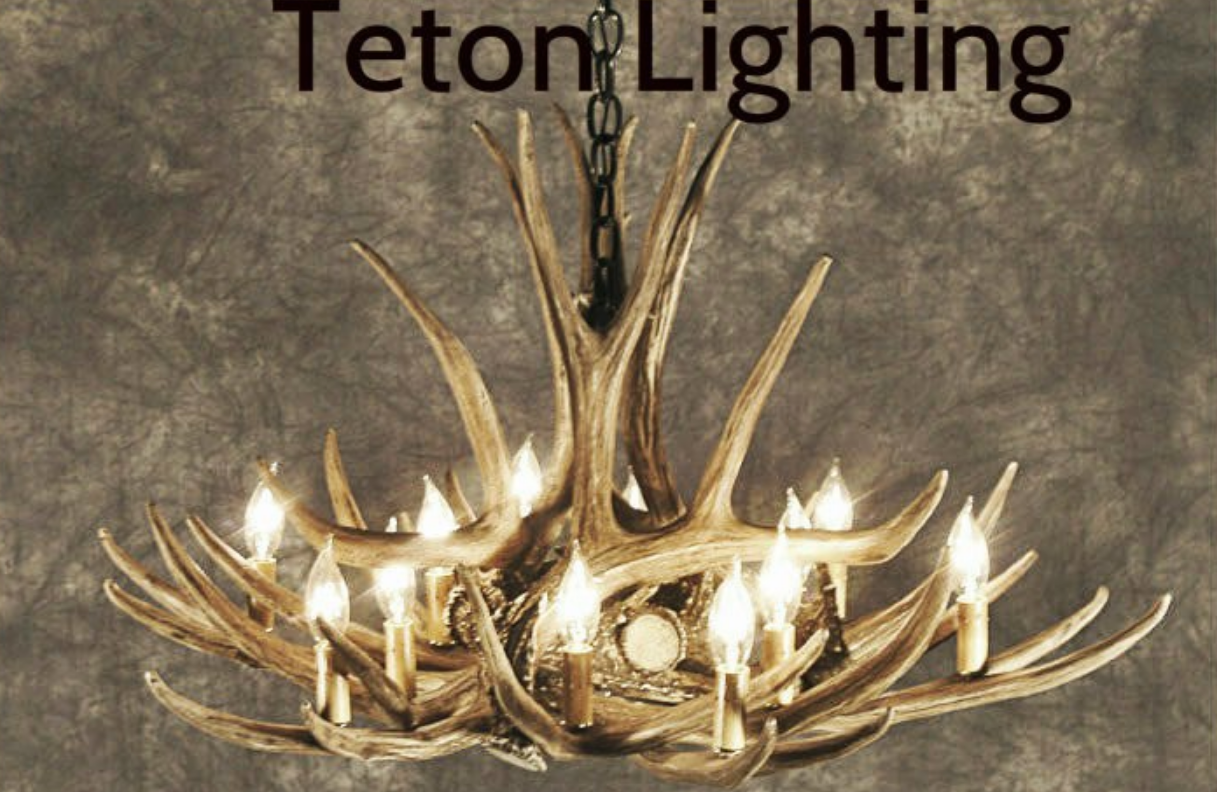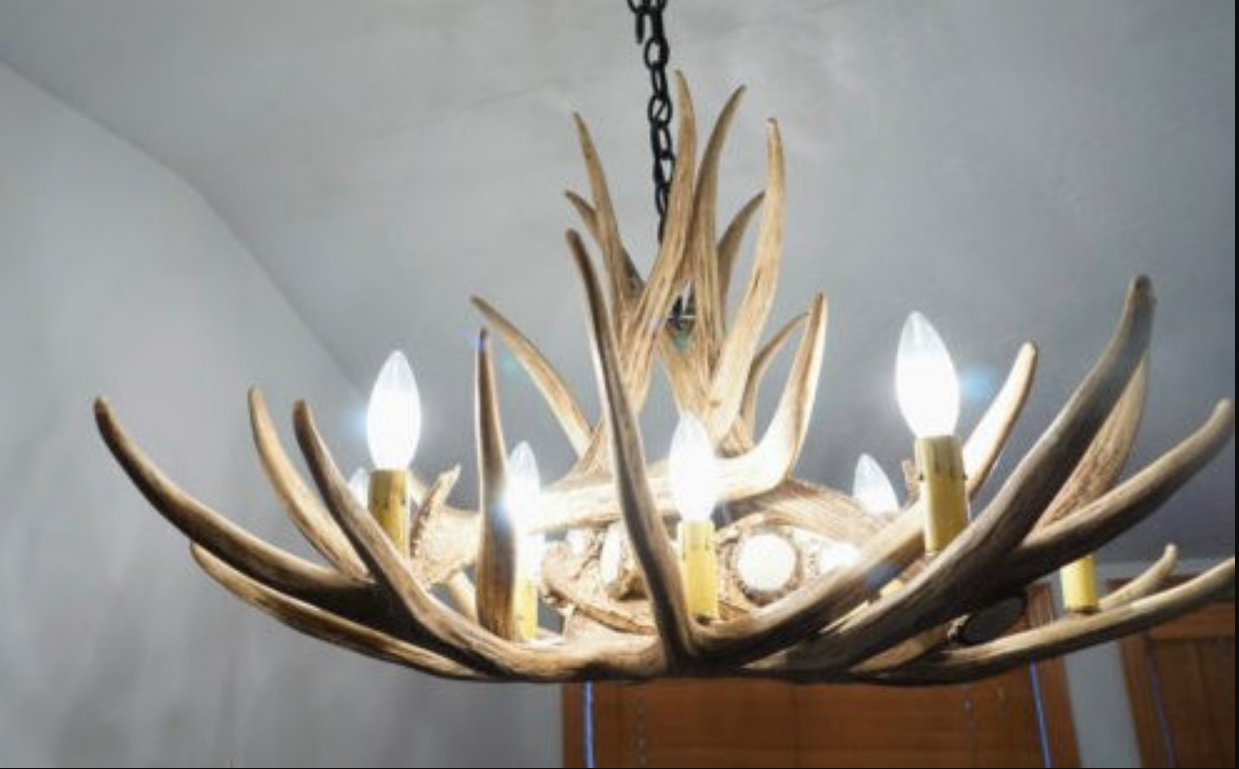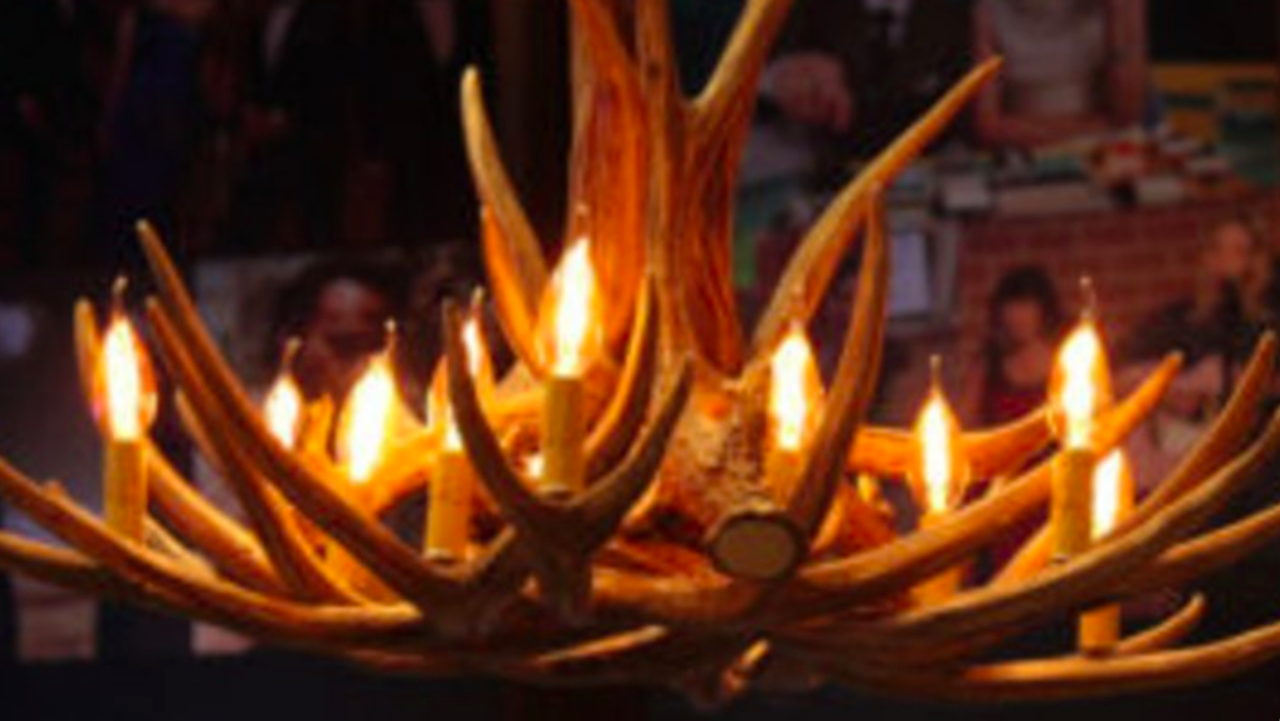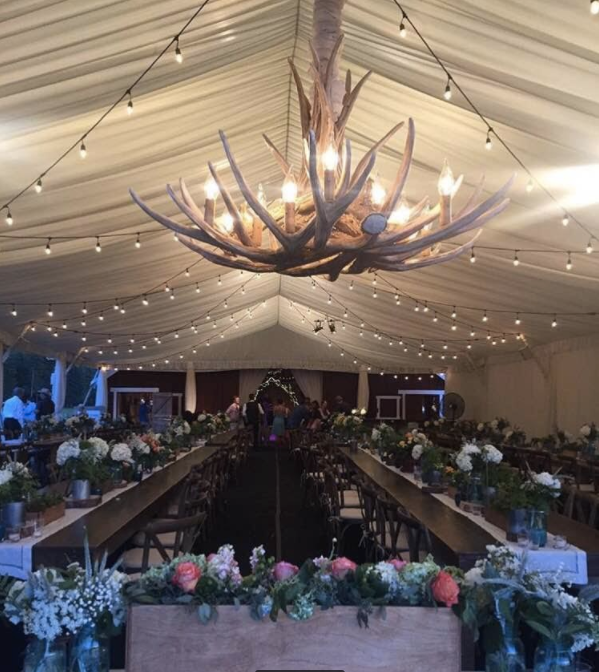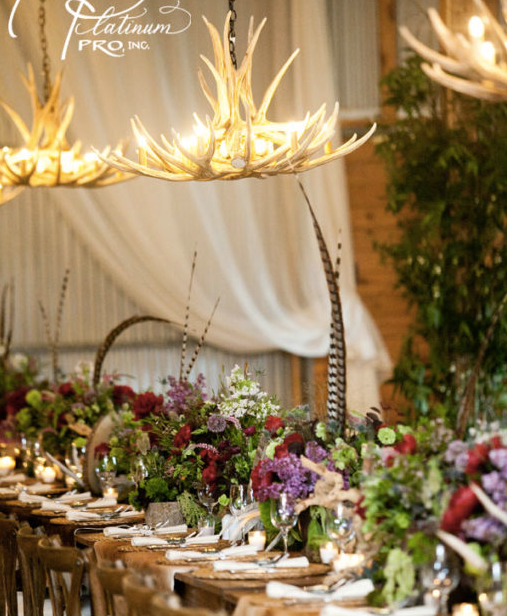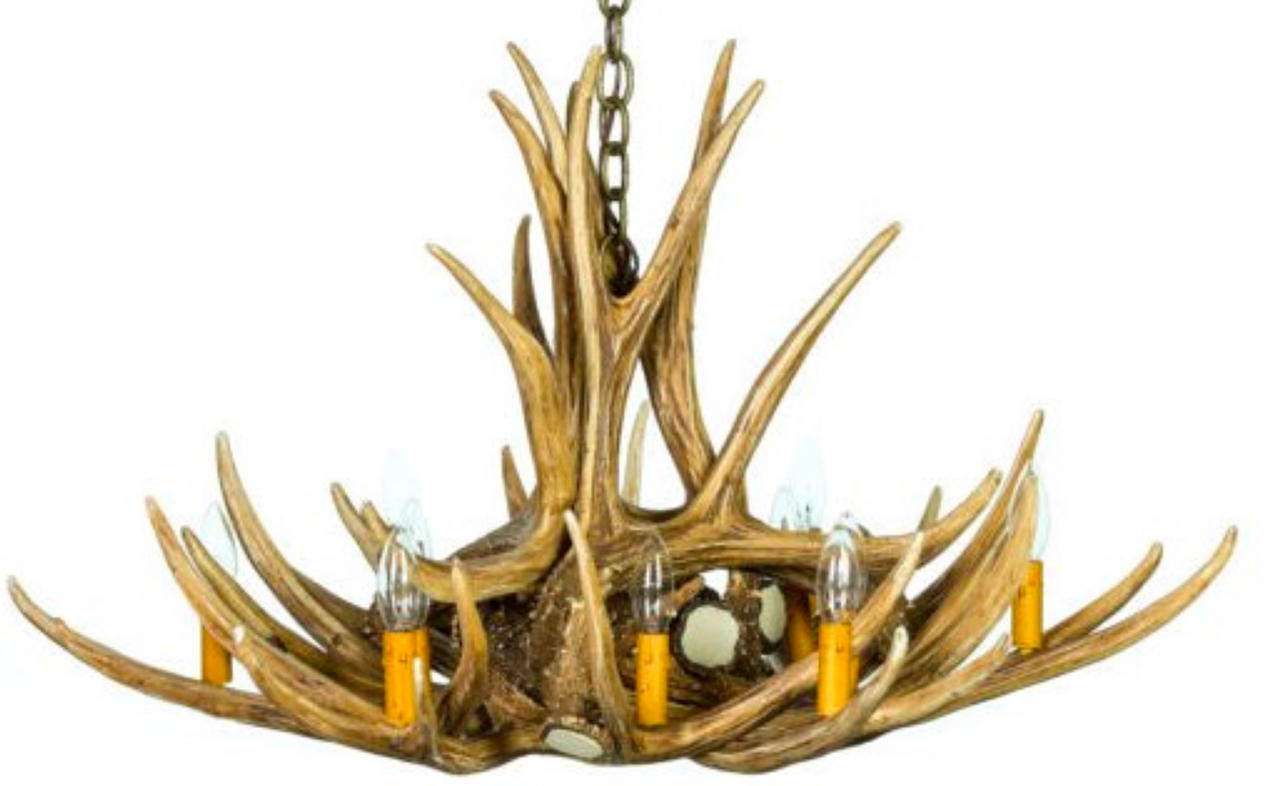 Teton Lighting is based in Idaho (USA)!
We are proud to be based in the United States and offer (almost exclusively) products that are handcrafted right here as well!