Regular price
$779.99
Sale price
$599.99
Unit price
per
Sale
Sold out
AFFORDABLE ANTLER TABLE LAMPS
Individually Hand-Crafted by our Full Time Professional Antler Artisan with 30 Years of Experience!
Long Lasting Beauty & Quality. 
WHEN ONLY THE VERY BEST WILL DO! 
Handmade in USA. Workmanship is guaranteed. 

Lights are U.L. & ETL Certified - U.S. & Canada. 
Affordable Prices.   
FREE SHIPPING anywhere in the Mainland USA. 
Shop Today and Save!
 A very simple, yet elegant lamp design crafted to add a wonderful touch of antlers, soft glowing light and the looks and feel of the wilderness and the Rocky Mountains to the rustic decorating needs of any room or area!
Using 2 beautiful naturally shed mule deer antler, it will add the great looks of antlers as well as warm glowing light that is relaxing to be around and just plain fun to look at and enjoy!
Take a close up look at this wonderful lamp with the zoom provided and you will like it as much as we do!
All lamps made by our Antler Artisans are all a little unique and are designed with different base widths and heights, unlike cast or faux antler lamps. So if there's a specific height or base size you desire just contact us and we'll make it happen for you!
The mule deer antler sheds used for this specific table lamp are unique in itself, which makes antler decor fun and interesting for any room. They go great in dens, bar rooms, sports rooms and of course man caves.
 The shade on this lamp will set this antler lamp apart from any other lamp you may look at, anywhere! Guaranteed! Take a good look at this wonderful Rawhide Shade. When we were looking at lamp shades and first saw these we could not believe the beauty of them.
You'll fall in love with them like we did.  All our lamps, tables, furniture and chandeliers are made from real moose, deer,or elk shed antlers. This amazing looking Table Lamp is a really great addition to any room.
Find great looking rustic furniture and discount antler lamps here at Teton Lighting. Please call with any questions you may have or suggestions for your own design, we love crafting custom designs for folks!
At Teton Lighting we want to earn your business by providing you with great customer service. Just give us a call, we're here to help!  
UL Listed and Approved for Dry Locations Only 

Antlers are sheds, no animal was hurt while harvesting antlers 

All wiring internal  

Please Note: Here at Teton Lighting we do not just stop at antler chandeliers and carvings we do more than that. Here we have a deer antler mantle lamp that has been one of our most popular table lamps because of it's size and affordability. All the lamps are made from real moose, dear, and elk antler sheds. The lamps are a really nice addition to any room!
View full details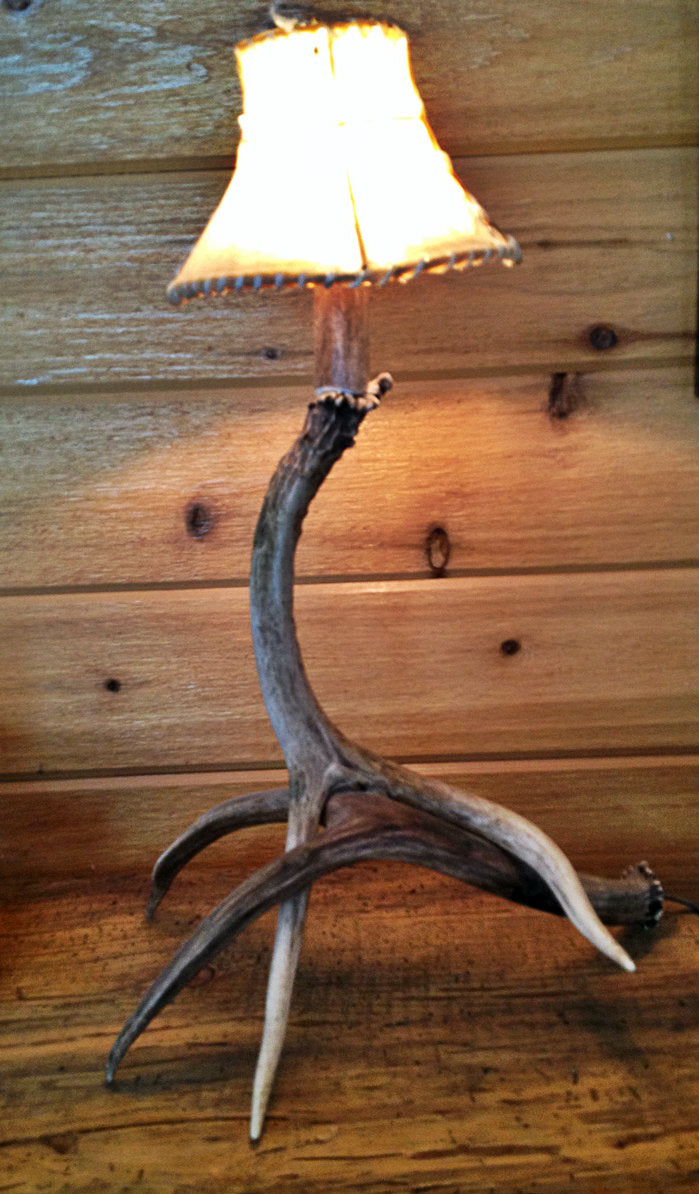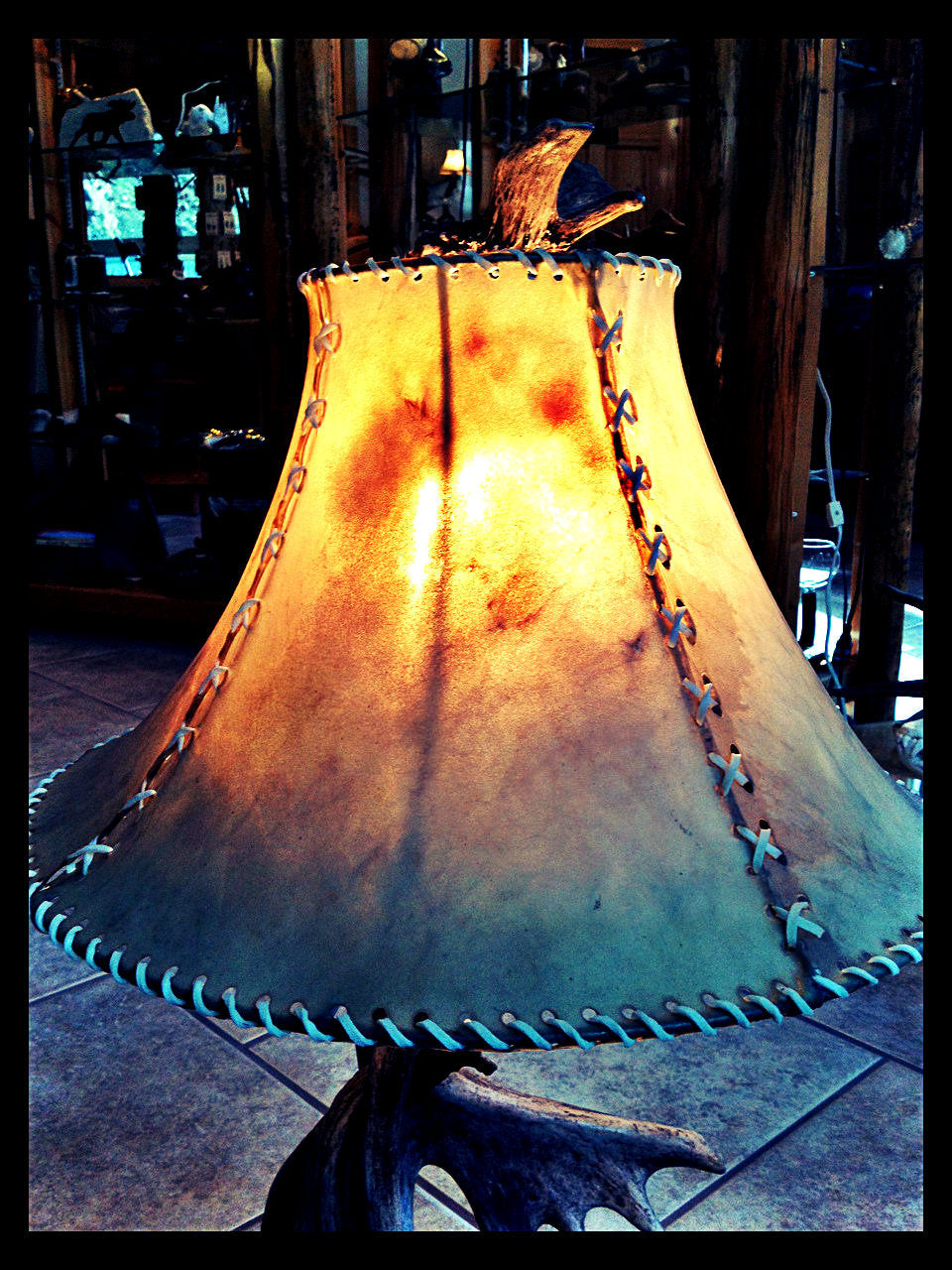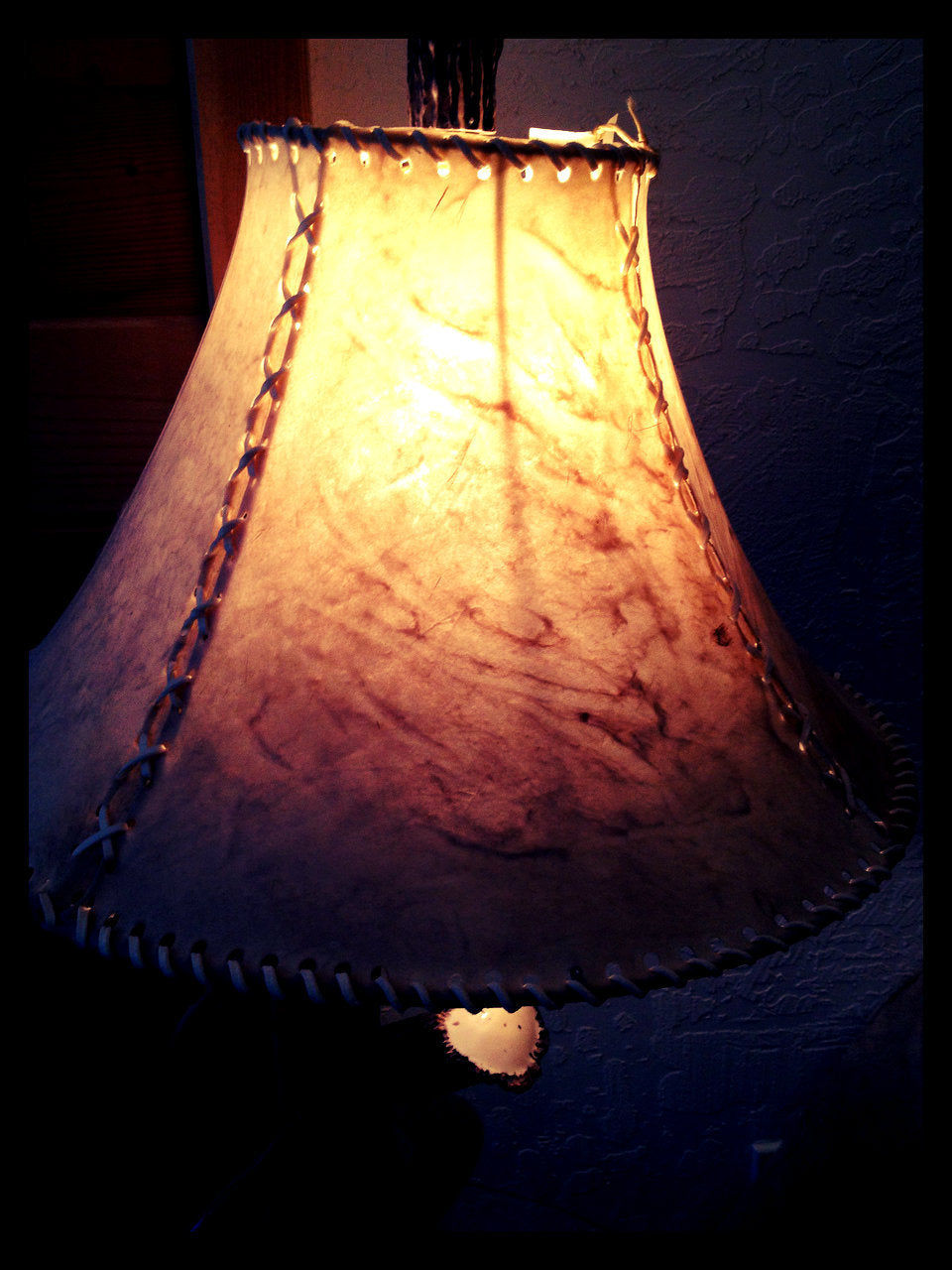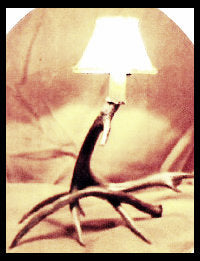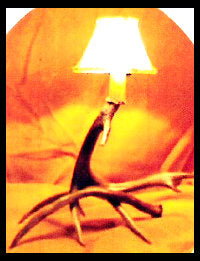 Teton Lighting is based in Idaho (USA)!
We are proud to be based in the United States and offer (almost exclusively) products that are handcrafted right here as well!