Regular price
$2,299.99
Sale price
$1,999.99
Unit price
per
Sale
Sold out
 ANTLER END TABLE 
Individually Hand-Crafted by our Full Time Professional Antler Artisan with 30 Years of Experience!
Long Lasting Beauty & Quality. 
WHEN ONLY THE VERY BEST WILL DO! 
Handmade in USA. Workmanship is guaranteed.  

FREE SHIPPING to Mainland USA. 
Shop Today and Save!
The Mule Deer Antler End Table is as stylish in design and contemporary in looks of a deer antler end table as you'll see anywhere! 
The shapely curved mule deer antlers are crafted into a grand and unique design that is as sturdy as it is eye catching! The hand-crafted piece of antler furniture is truly a one-of-a-kind creation.
With all those beautiful antlers supporting the glass table, this "antler rich" end table will add immensely to the rustic decor and antler chandelier lighting for your cabin or home.
Made with all naturally shed mule deer antlers from the Rocky Mountains, this elegantly styled antler end table will awe everyone who enters the room, it's that inspiring with its great looks!
A great conversation piece of antler decor for your home or cabin that is second to none! These great looking end tables will add an amazing feel of "Wild Places" and the "Back Country" to your home or cabin! Custom design your own size antler end table- just let us know what you'd like and we'll build it just how you want it!
 Notice that the ends of every deer antler are polished as smooth as a pearl, adding greatly to the overall looks of the end table. The glass is included with the end and the table is 24" wide and 21" tall, the perfect width and height for those small and medium size rooms or areas. If you would like a different height or width just let us know and we will build it for you to your specifications.
The mule deer antlers used in our end tables are Grade A antlers, which means only the best looking and highest quality antler sheds are used. These are also the most expensive to use but their looks and quality are so far superior to Grade B or Grade C antlers that it isn't even an option.
This is an important point to the overall looks and quality of the table and, as always, you get what you pay for. The end tables will add an amazing feel of the big open Rocky Mountains to your cabin or home. 
If you have a different design, size or style in mind that you would prefer let us know, we love creating custom designs! Crafted and created to satisfy your end table needs, this wonderful antler end table will fit in well with any size room or area you have.
The mule deer antlers used to hand-craft this great looking end table are from naturally shed deer antlers and no animals were hurt. We are proud that it is made in the USA! At Teton Lighting we would like to earn your business by providing you with great customer service.
Thanks for shopping with us!  
View full details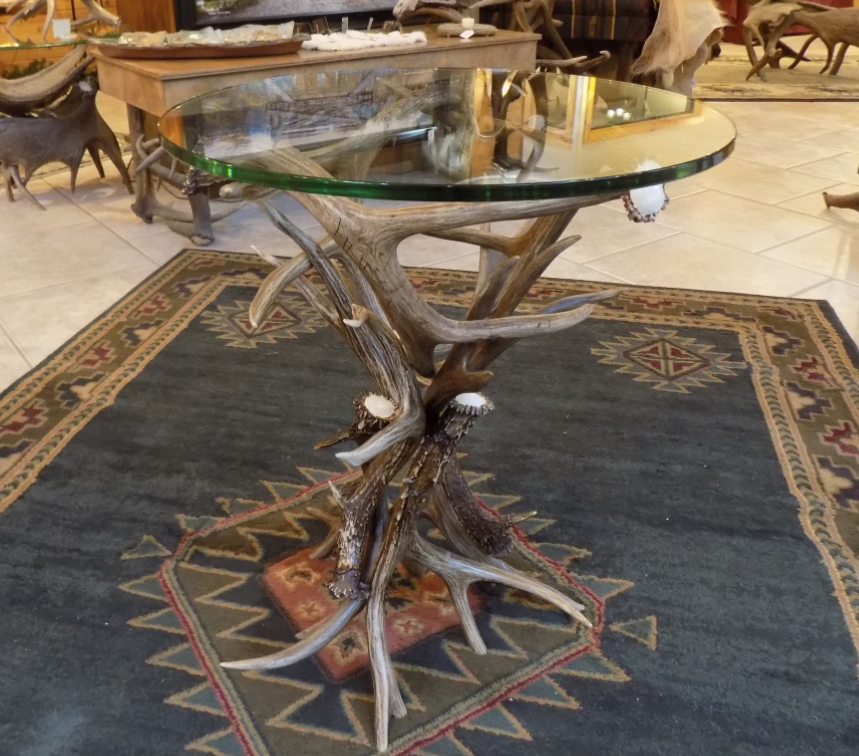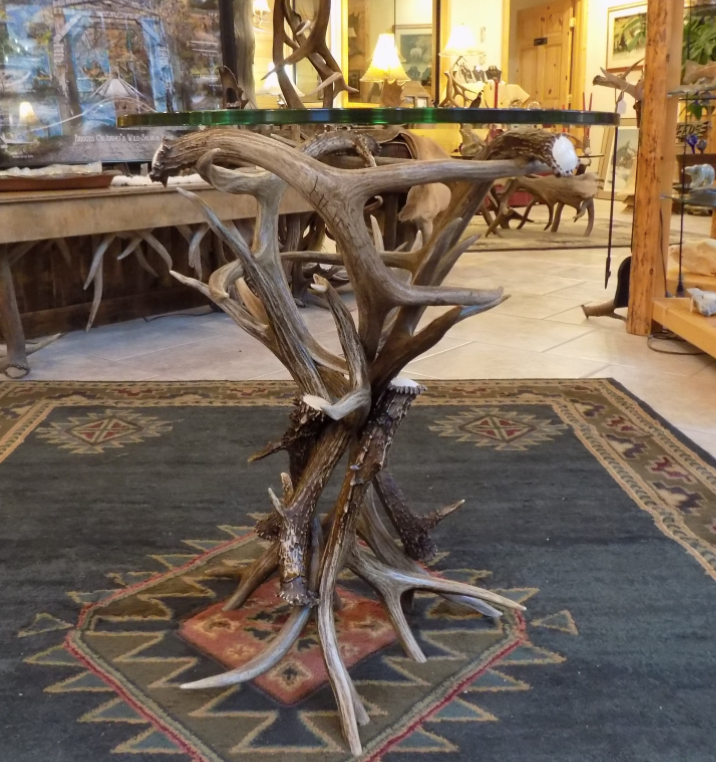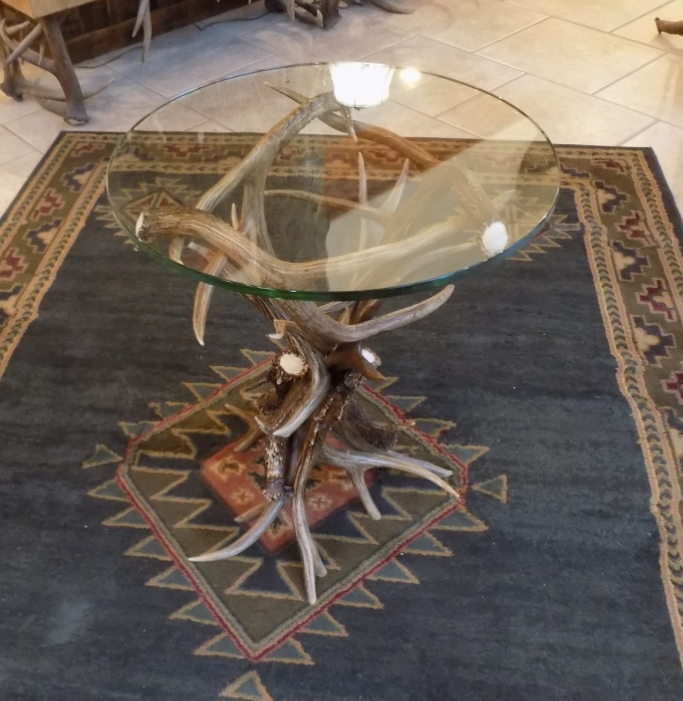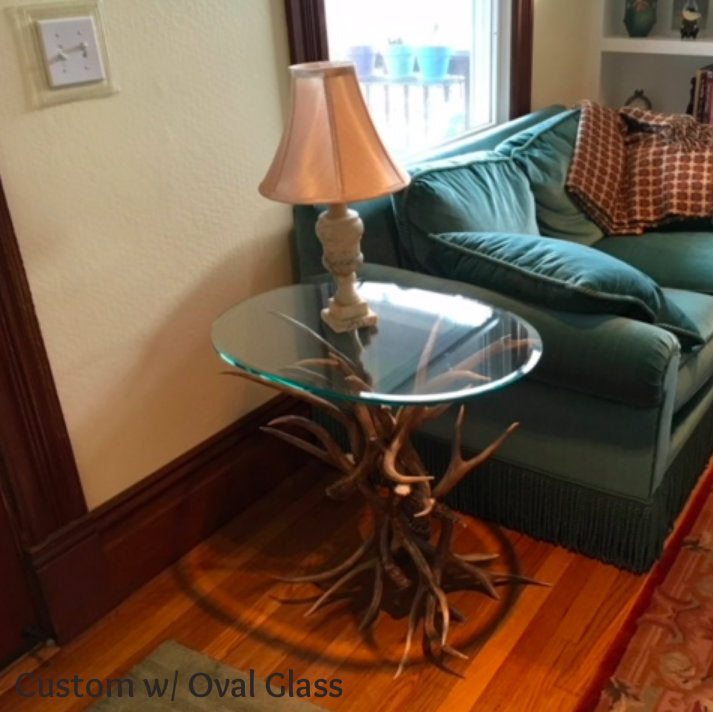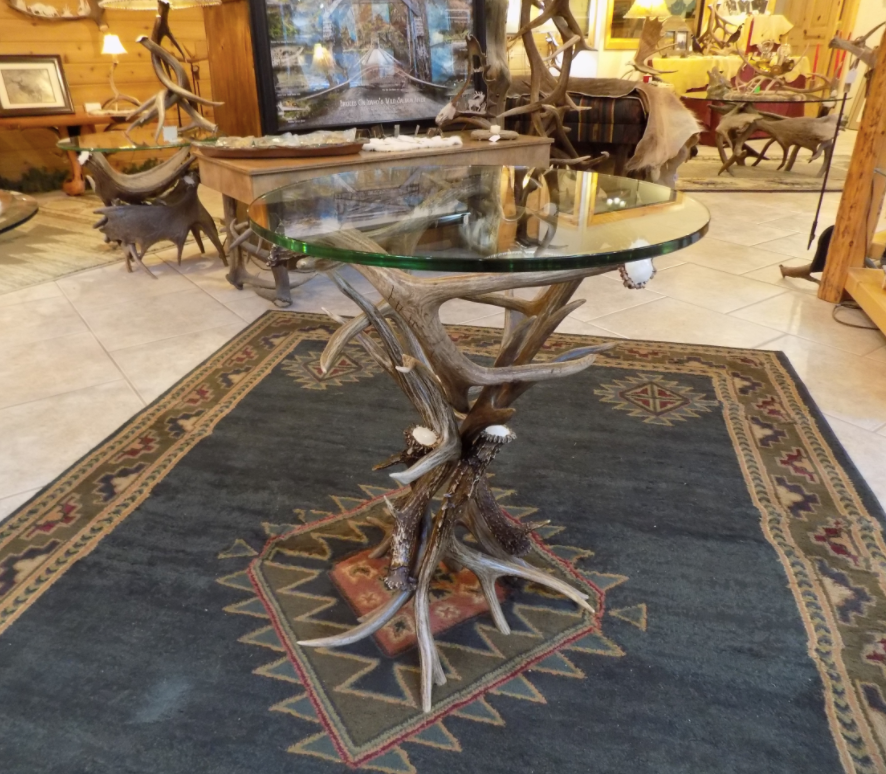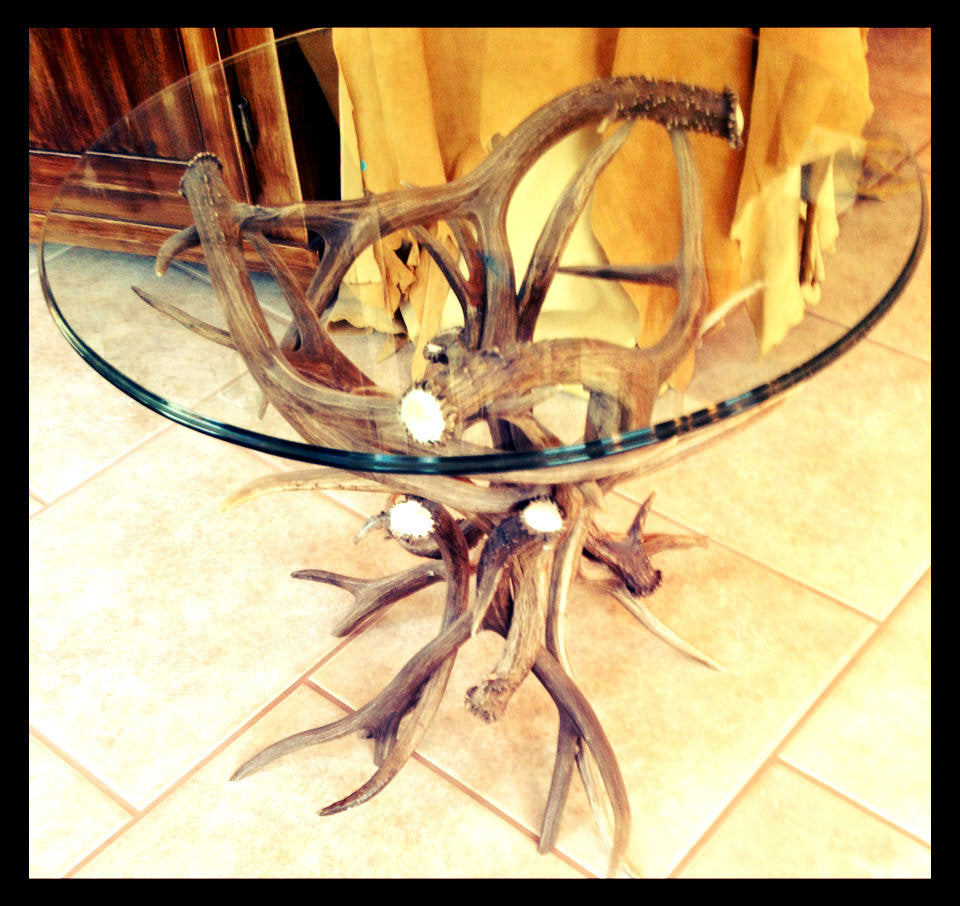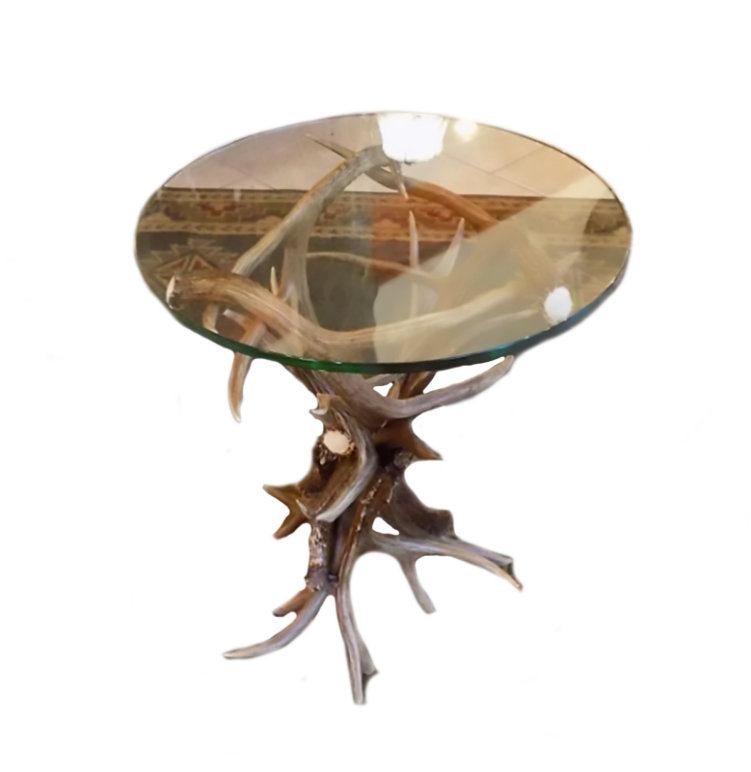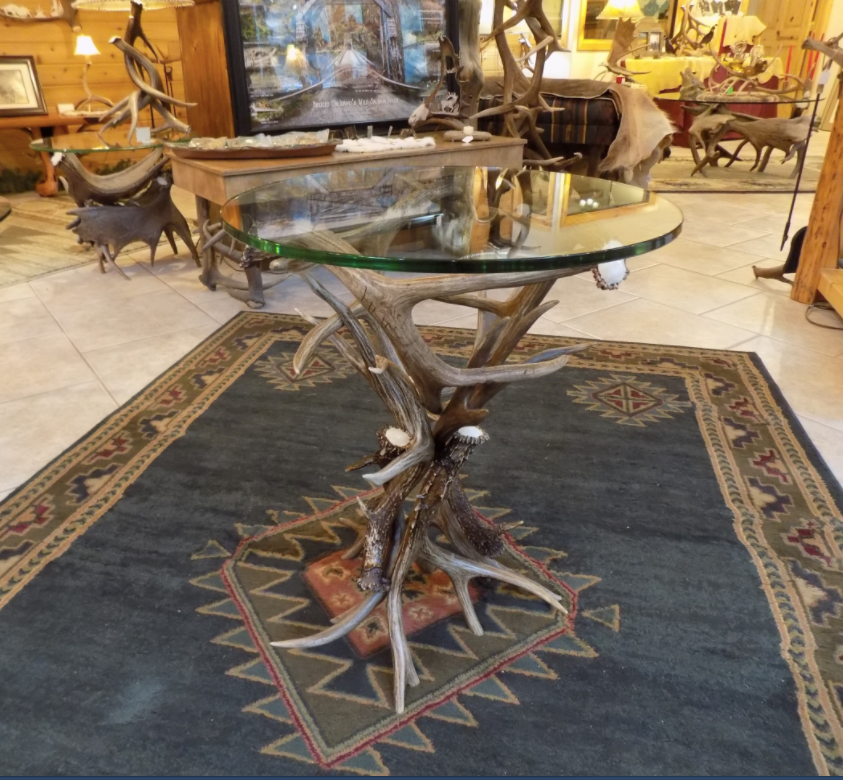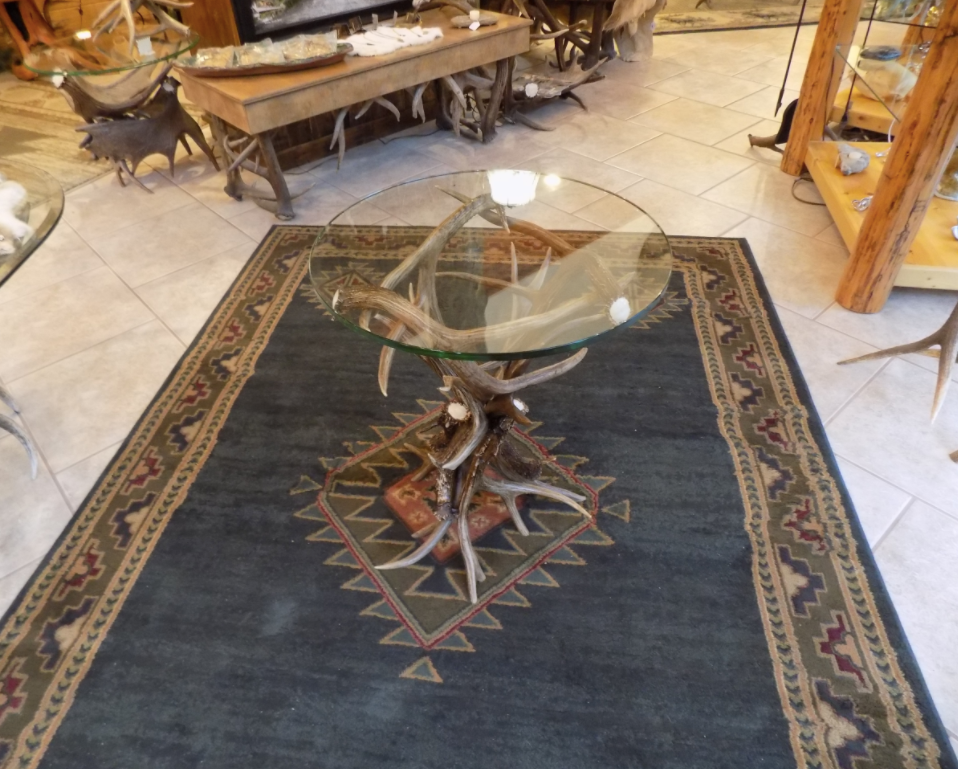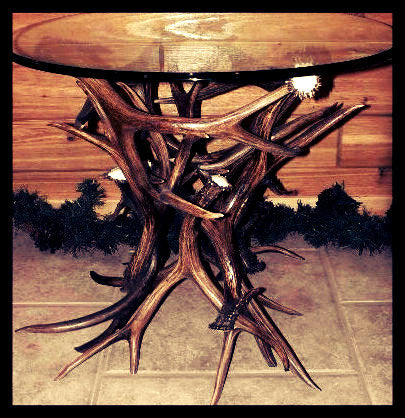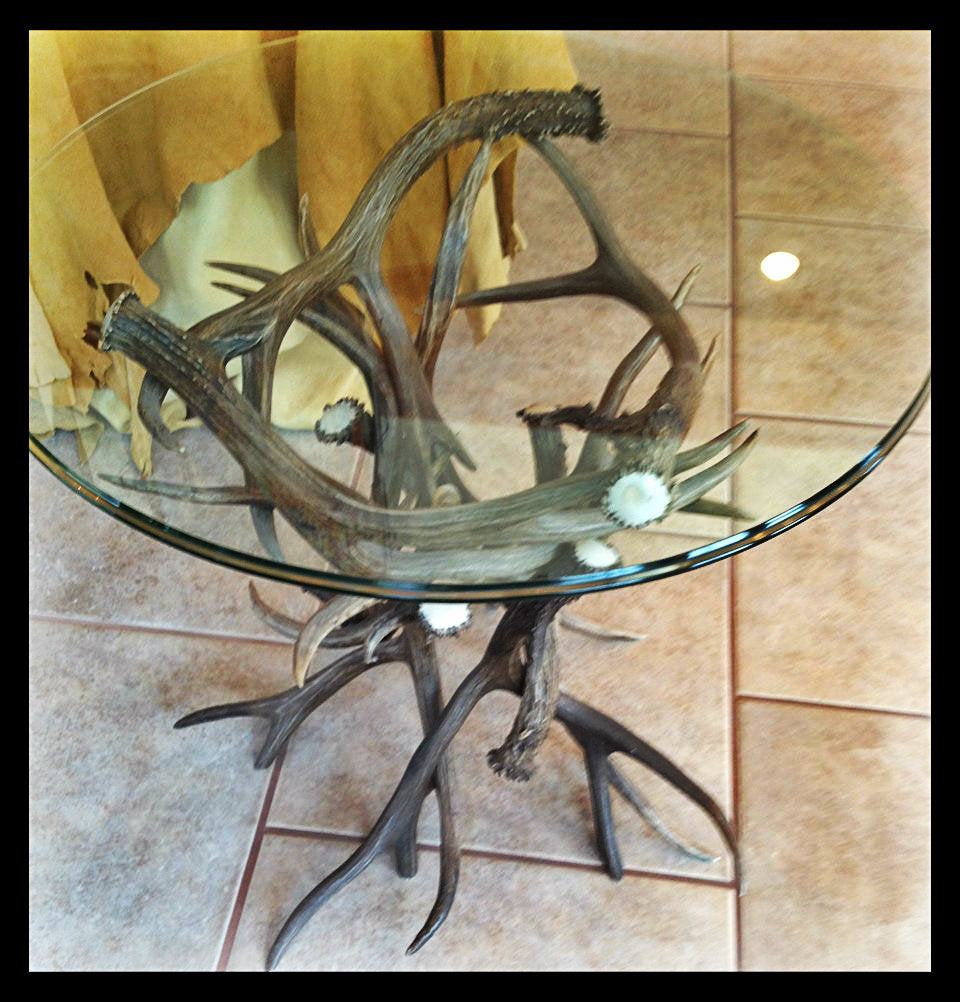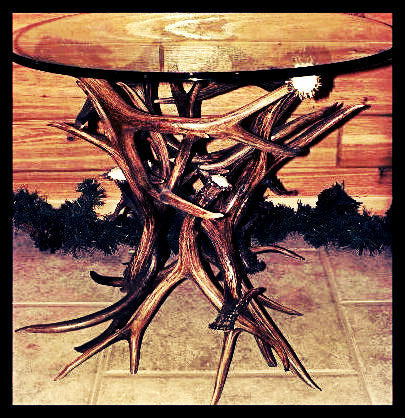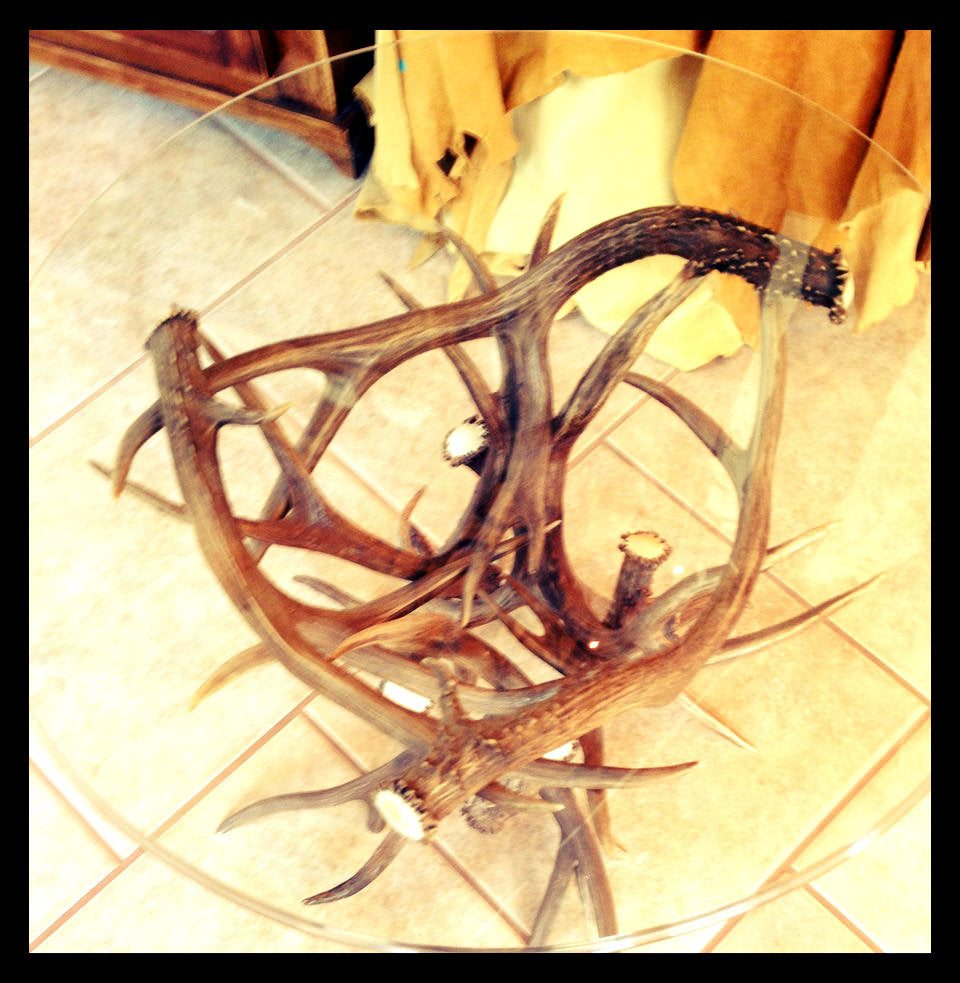 Teton Lighting is based in Idaho (USA)!
We are proud to be based in the United States and offer (almost exclusively) products that are handcrafted right here as well!