Regular price
$1,399.99
Sale price
$997.99
Unit price
per
Sale
Sold out
AFFORDABLE ANTLER POT RACK FURNITURE 
Individually Hand-Crafted by our Full Time Professional Antler Artisan with 30 Years of Experience!
Long Lasting Beauty & Quality. 
WHEN ONLY THE VERY BEST WILL DO! 
Handmade in USA. Workmanship is guaranteed. 

Affordable Prices.   
FREE SHIPPING in the Mainland USA. 
Shop Today and Save!
The Elk and Deer Antler Pot Rack is 36" long, is the most stylish and attractive way to hang pots and kitchen utensils you'll ever see, anywhere!
A large, gorgeous set of elk antlers and big stout deer antlers adorning your kitchen or outdoor entertaining area will catch the eye of everyone who enters the kitchen, guaranteed!
What a great way to add large beautiful elk and deer antlers with your rustic decor and antler chandelier lighting for your home or cabin. The unique design of the deer and elk pot rack shows the majestic looks of big, bold elk antlers.
We call it a "Pot Rack" but Interior Designers have many wonderful and creative uses for it. It can be used in high ceiling rooms and hung like an antler chandelier but without any lights on it, showing off those beautifully curved elk antlers.
You can also put your own style of lights on it to radiate some light, great for Christmas or other family festivities.
It is very popular to hang in outdoor entertaining areas, with or without some lights on it, to brighten up your parties. Another very popular use is to hang the antlers in covered front entryways to your home or cabin where they welcome your guests and look fantastic.
The Pot Rack comes with 10 hooks(you can request to not have the hooks added), 5 on each antler, to hang pots and kitchen utensils from. Brass and copper items look very stylish and contemporary hanging from the antlers adorning the pot rack.
Two large whitetail deer antlers are used, one on each end of the pot rack, to connect the robust elk antlers to. Also, all 4 antler ends are polished as smooth as a pearl, adding tremendously to the overall looks of the design. 
All elk and deer antlers that were used to create and craft this very unique and stylish pot rack were made from naturally shed antlers and no animals were harmed.
Definitely a one of a kind antler decor, it will bring the Call of the Wild right in your kitchen year round! If there is a specific length or size you desire just contact us and we'll craft it for you! 
Email or call us at Teton Lighting with any questions you may have, we're here to help! Made in the USA or it doesn't leave our shop. Thanks for shopping with us.
We'd like to earn your business by providing you with great customer service.
View full details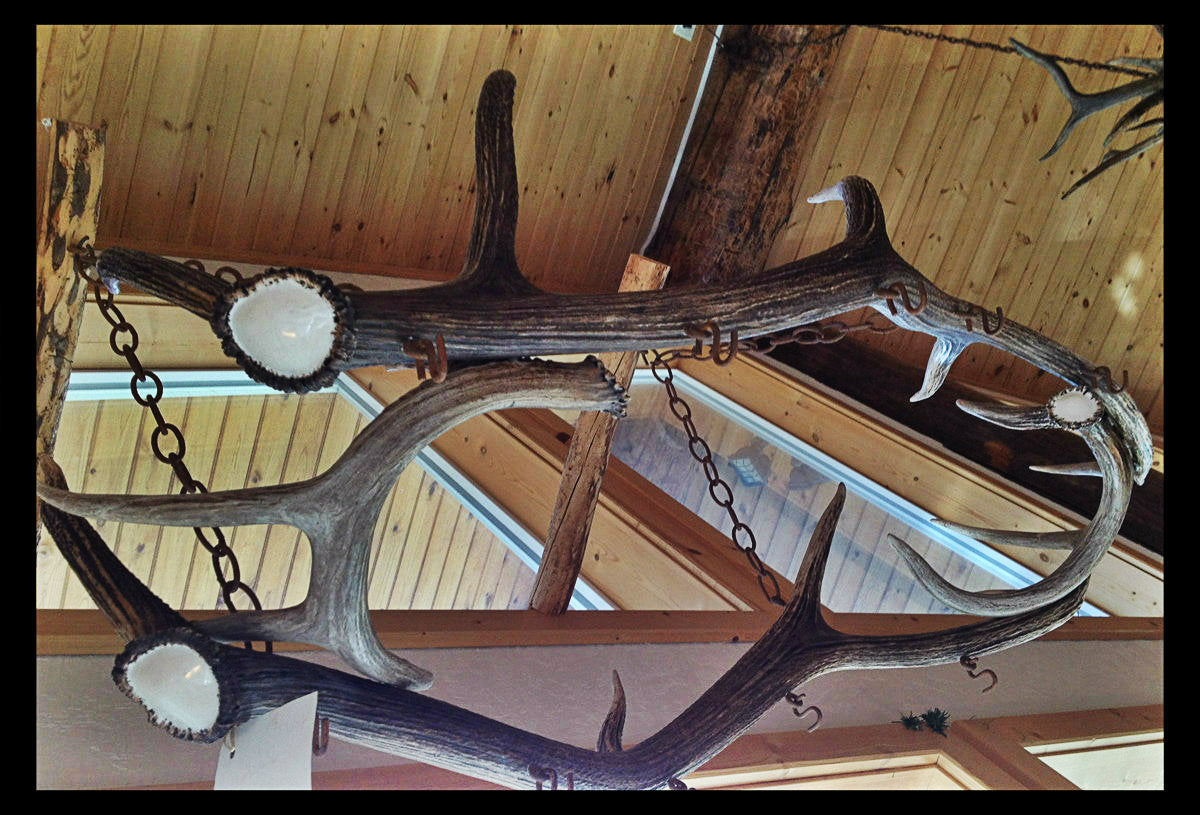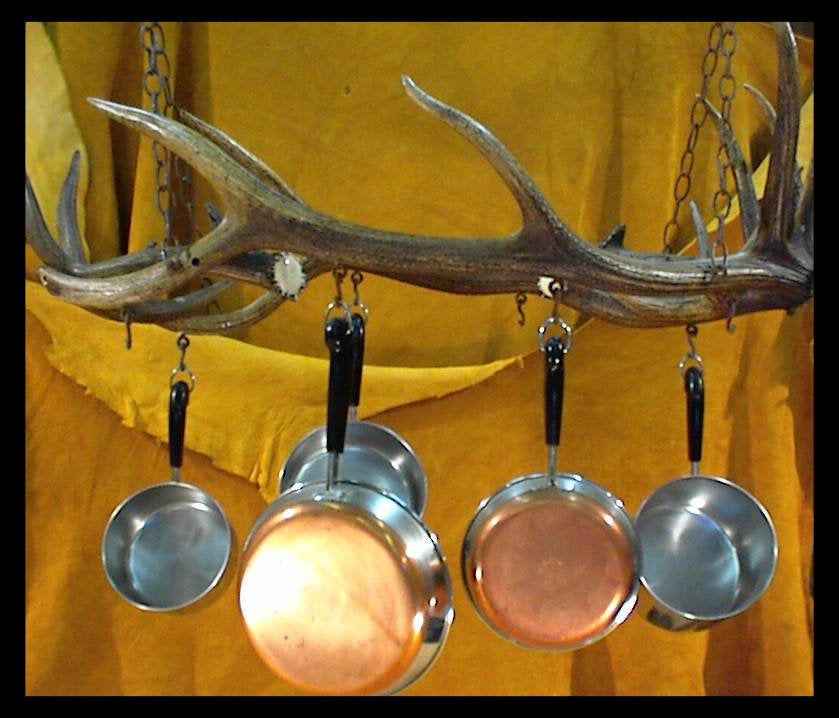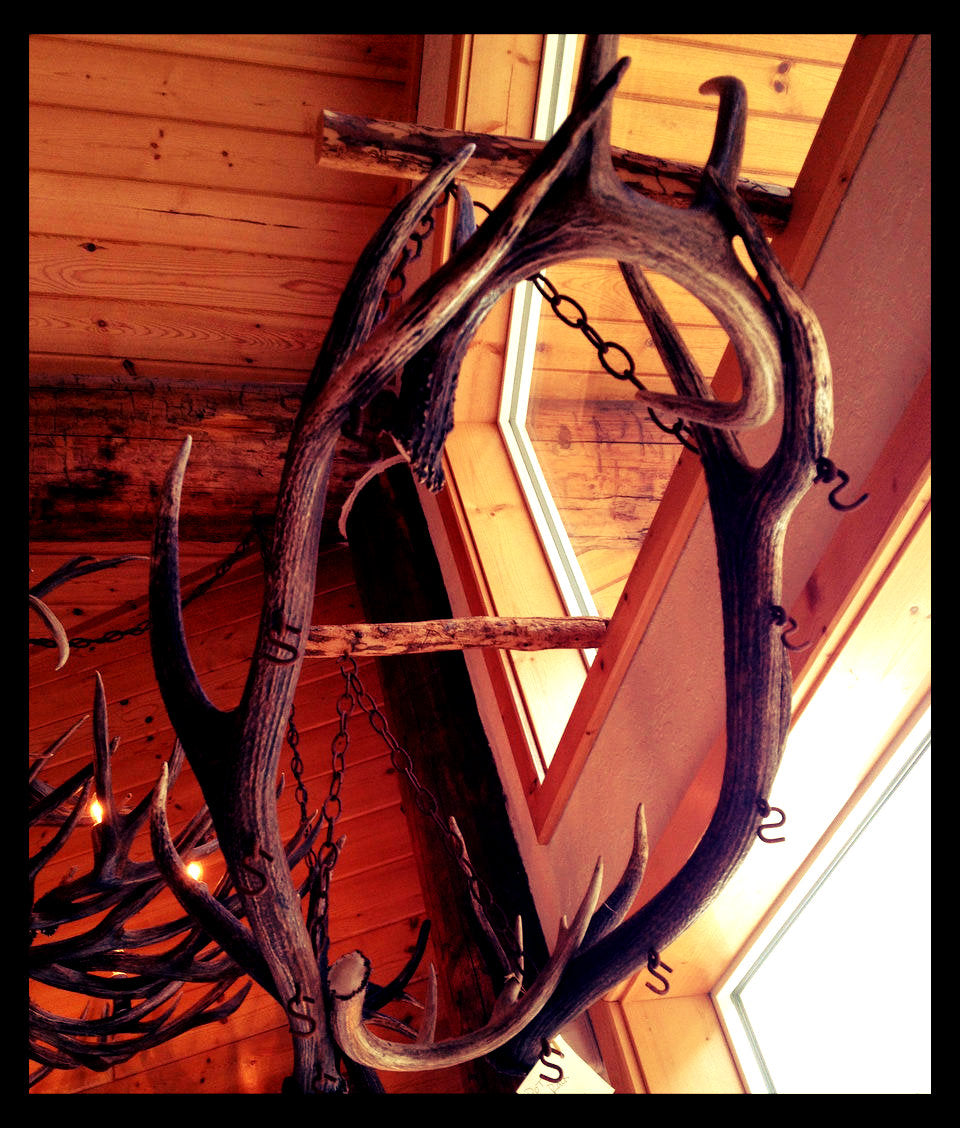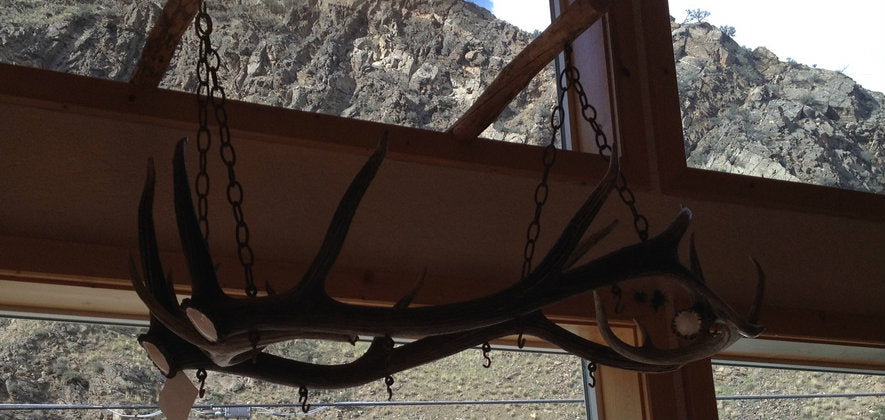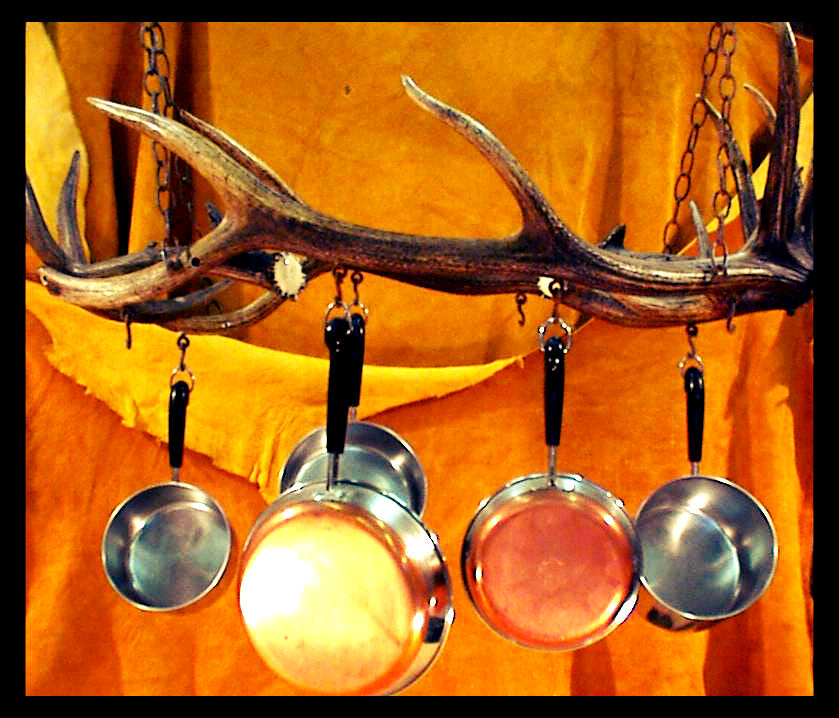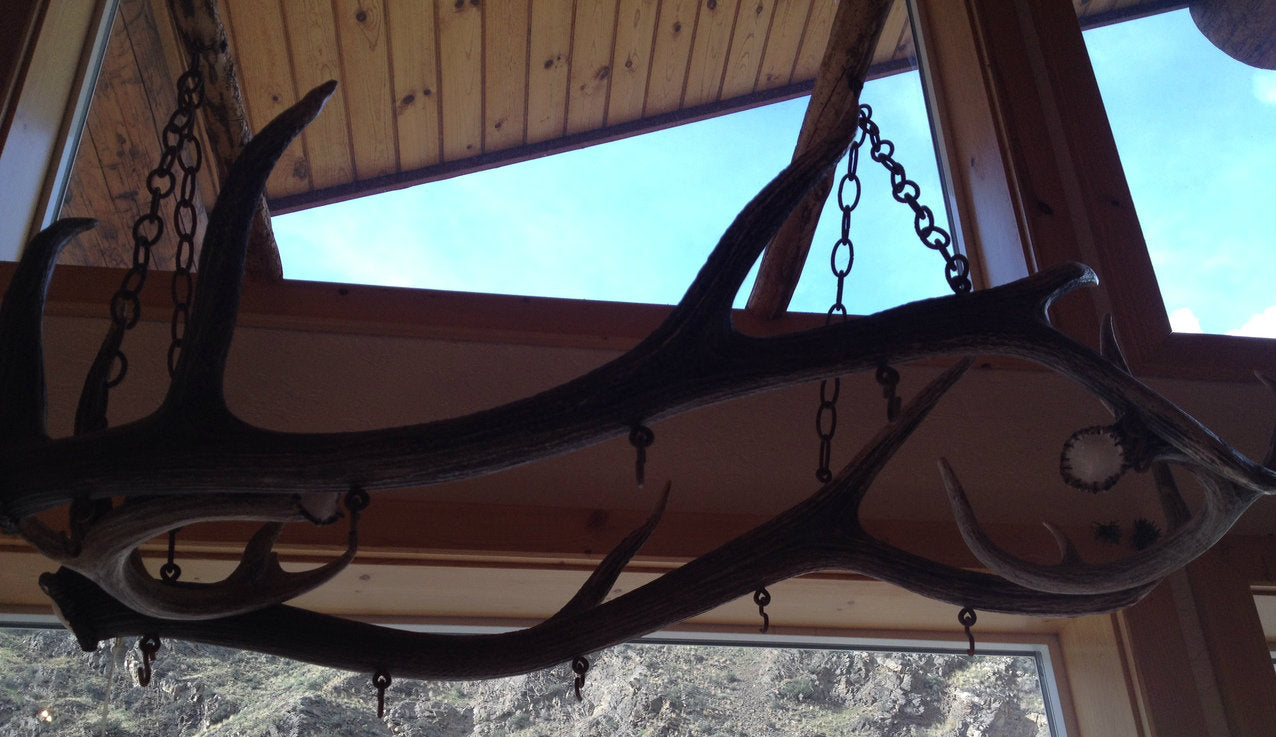 Teton Lighting is based in Idaho (USA)!
We are proud to be based in the United States and offer (almost exclusively) products that are handcrafted right here as well!