Regular price
Sale price
$2,997.99
Unit price
per
Sale
Sold out
AFFORDABLE ANTLER FLOOR LAMPS
We will create a STUNNING MASTERPIECE - Custom Design Antler Floor Lamp for you-when only the BEST will do!
Individually Handcrafted by a Professional Antler Artisan!
Proudly Handmade in USA. Workmanship is Guaranteed! 
FREE SHIPPING mainland USA. 
Long Lasting Beauty & Quality!
U.L. & ETL Certified - U.S. & Canada. 
Please message us with any questions you may have!
Elk antler floor lamp, antler tipped pull chain approximately 50" top of socket 22" wide.
Please Note- shade is NOT included but can be ordered by contacting us. The lamp shade will have to be custom made and will be a genuine rawhide lampshade. 

This Antler Floor Lamp is very popular among Interior Designers where looks and quality are the main focus. Our craftsmen love making these grand looking floor lamps and they put some special creativity in each design they do.
This one-of-a-kind antler floor lamp will add the amazing looks and feel of the Rocky Mountains and the Great Outdoors to your rustic decor.
Goes absolutely great with your antler chandeliers and antler decor in your home or cabin! The height varies a little but is approximately 50" to the top of the socket and 22" wide. 
All of our Antler Floor Lamps are individually HANDCRAFTED for excellence by a professional Artisan -which takes time. If you are looking for the BEST, you have just found it! The comment we receive the most from our clients is they LOVE the great looks of their antler lights and they can SEE the QUALITY and CRAFTSMANSHIP- it was well WORTH the WAIT! Please allow us 8-14+ weeks to individually handcraft a masterpiece for you! Larger chandeliers may take a bit longer.
Since our lights are hand-crafted and every one is a custom design they are not refundable. Sizes may vary from 5-10% due to antler shapes. 
Please call or email us with any questions- we would love to hear from you! 
All our lamps, tables, furniture and chandeliers are made from real elk shed antlers. This amazing looking Floor Lamp is a really great addition to any room.
Please contact us at Teton Lighting with any unanswered questions you may have, we are here to help! We want to earn your business through great customer service. Made in the USA! 
Antlers are sheds, no animal was hurt while harvesting antlers 

All wiring internal 
View full details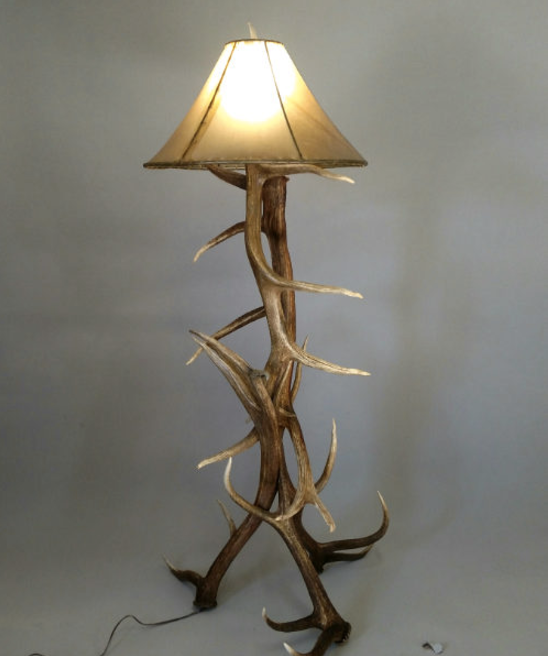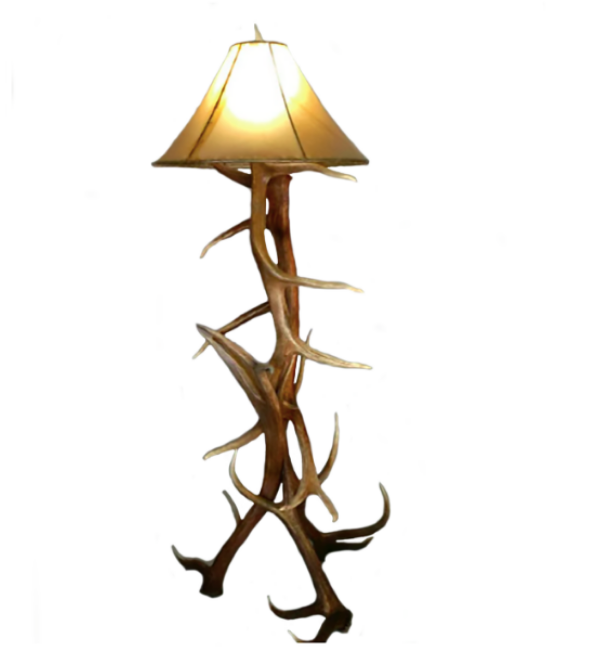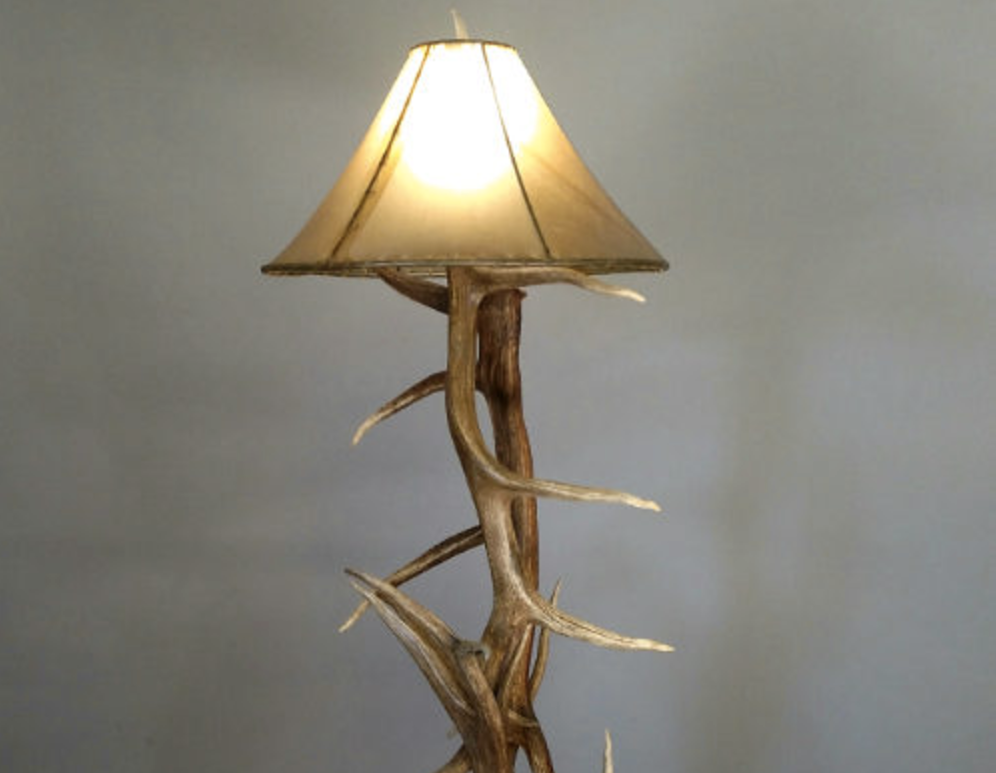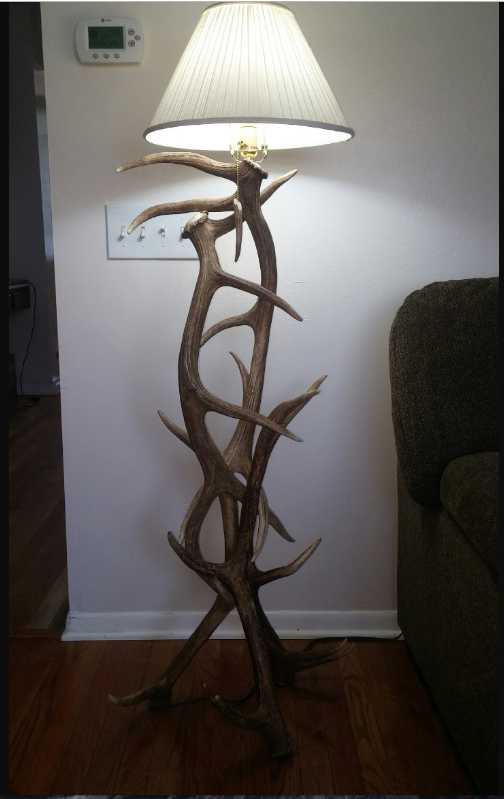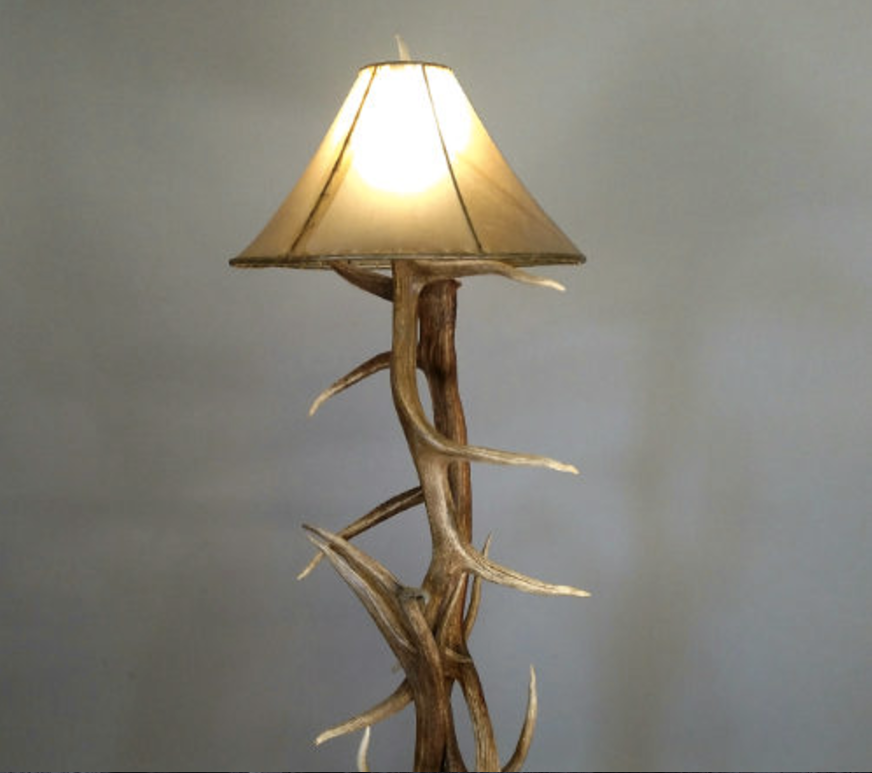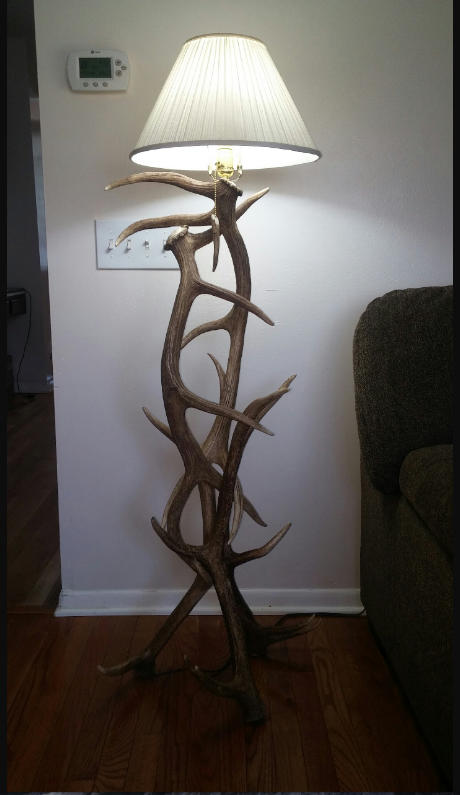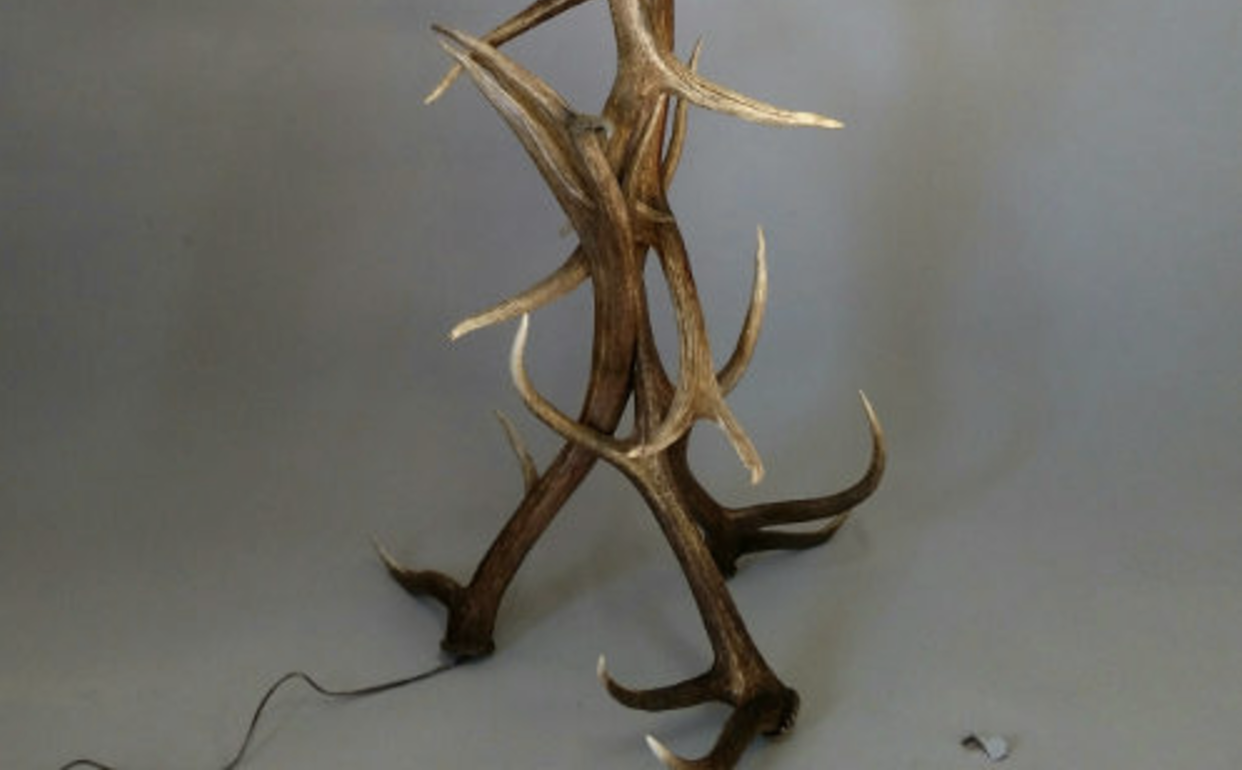 Teton Lighting is based in Idaho (USA)!
We are proud to be based in the United States and offer (almost exclusively) products that are handcrafted right here as well!