Regular price
$3,499.99
Sale price
$2,999.99
Unit price
per
Sale
Sold out
AFFORDABLE ANTLER TABLE RUSTIC FURNITURE
Individually Hand-Crafted by our Full Time Professional Antler Artisan with 30 Years of Experience!
Long Lasting Beauty & Quality. 
WHEN ONLY THE VERY BEST WILL DO! 
Handmade in USA. Workmanship is guaranteed. 

FREE SHIPPING to Mainland USA. 
Shop Today and Save!
 The amazing real Elk Antler Coffee Table. If you want a different/smaller size just let us know and we'll work up an estimate for you! 
An eye catching work of antler art using big, robust elk antlers designed into a coffee table for use in those medium to large size areas! 
Our designers loved crafting this beautiful piece of antler furniture! Made with the dark rich tones found only in naturally shed elk antlers, it is a VERY BEAUTIFUL addition to your rustic decor and antler chandelier lighting looks of your cabin or home. 
Professional Interior Designers love working with this antler coffee table where magnificent looks and unequalled quality are needed for their clients.
This beautiful coffee table will amaze and impress everyone who enters the room! Notice the ends of every elk antler are shined and polished as smooth looking as a pearl, which adds greatly to the overall looks of the coffee table! 
Just make sure your room is big enough to accommodate it without overwhelming the room. Sure to please the interior designer in your family and the antler lover too!  
Our Elk Tables are all hand-crafted for breathtakingly beautiful antler furniture! This antler coffee table will add the amazing feel of the Rocky Mountains and the Wild Backcountry to your cabin or home. Almost like you're riding through Yellowstone on horseback with Teddy Roosevelt! You can almost hear the bull elk bugles coming through the timber!
If you have another size, height, length or whatever you need, just call us at Teton Lighting & we will gladly hand-craft one to your specifications. Designed to please your antler table needs, guaranteed! All our lamps, tables, furniture and chandeliers are made from real moose, deer or elk shed antlers.
This amazing looking Elk Antler Coffee Table is a really great addition to any room.  Find discount rustic furniture and discount antler furniture here.
Made in the USA and no animals were hurt while harvesting the shed antlers. Please call us, we would like to answer any questions you may have. We're here to serve you! Thanks for shopping with us today! 
View full details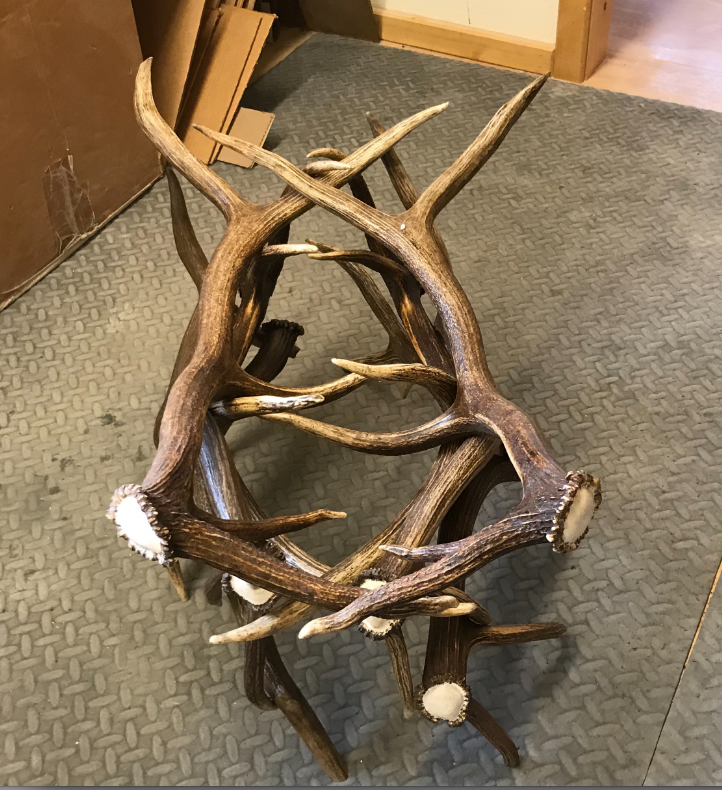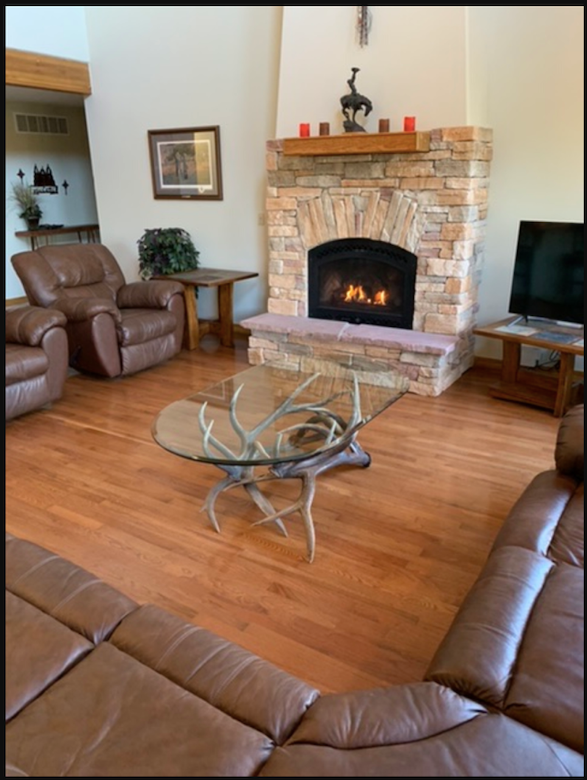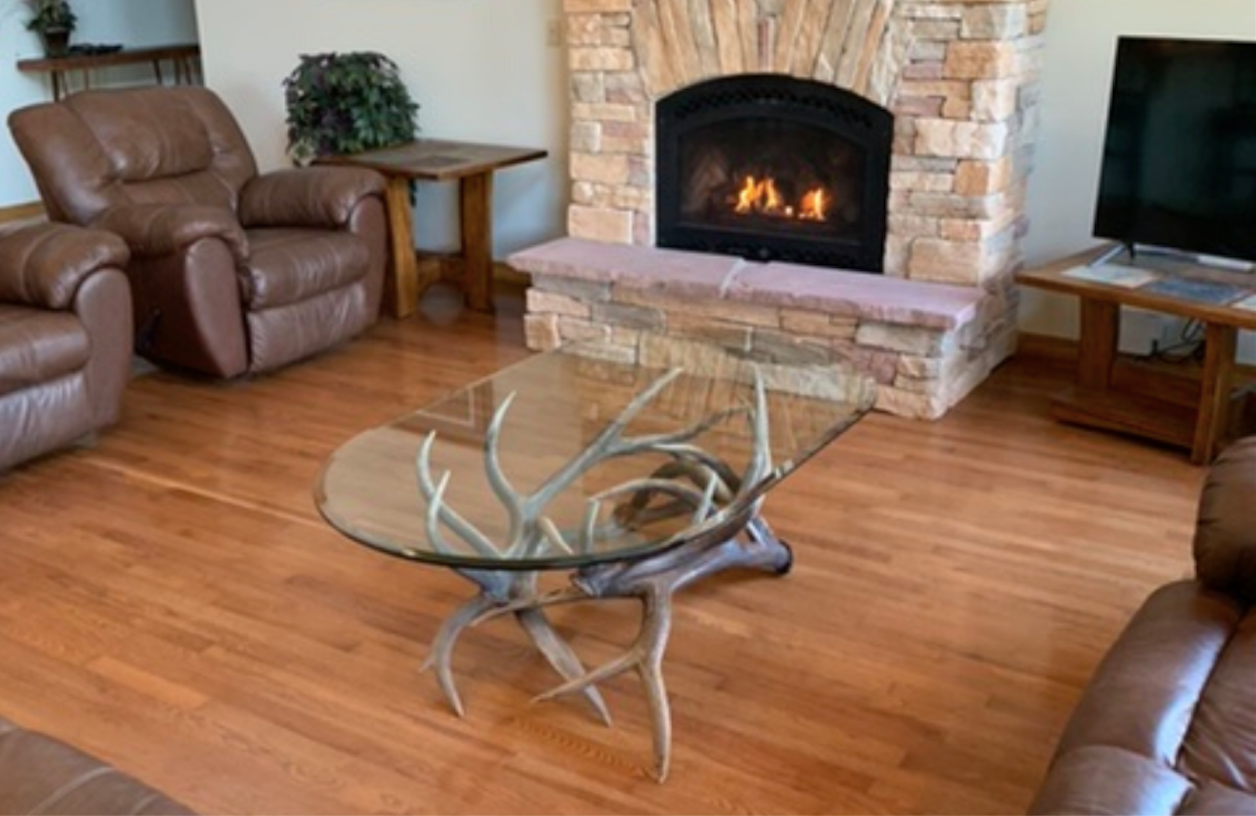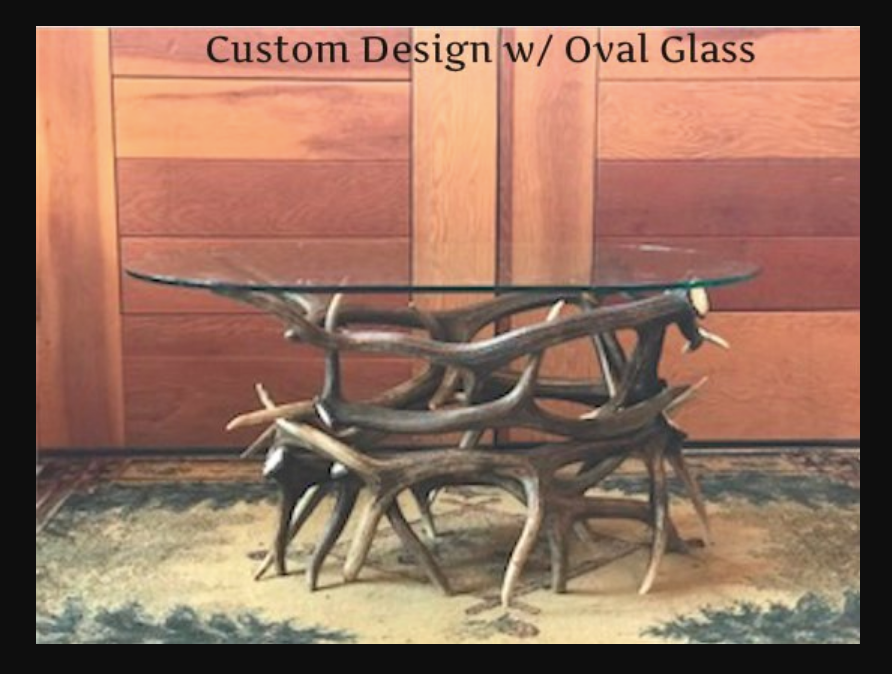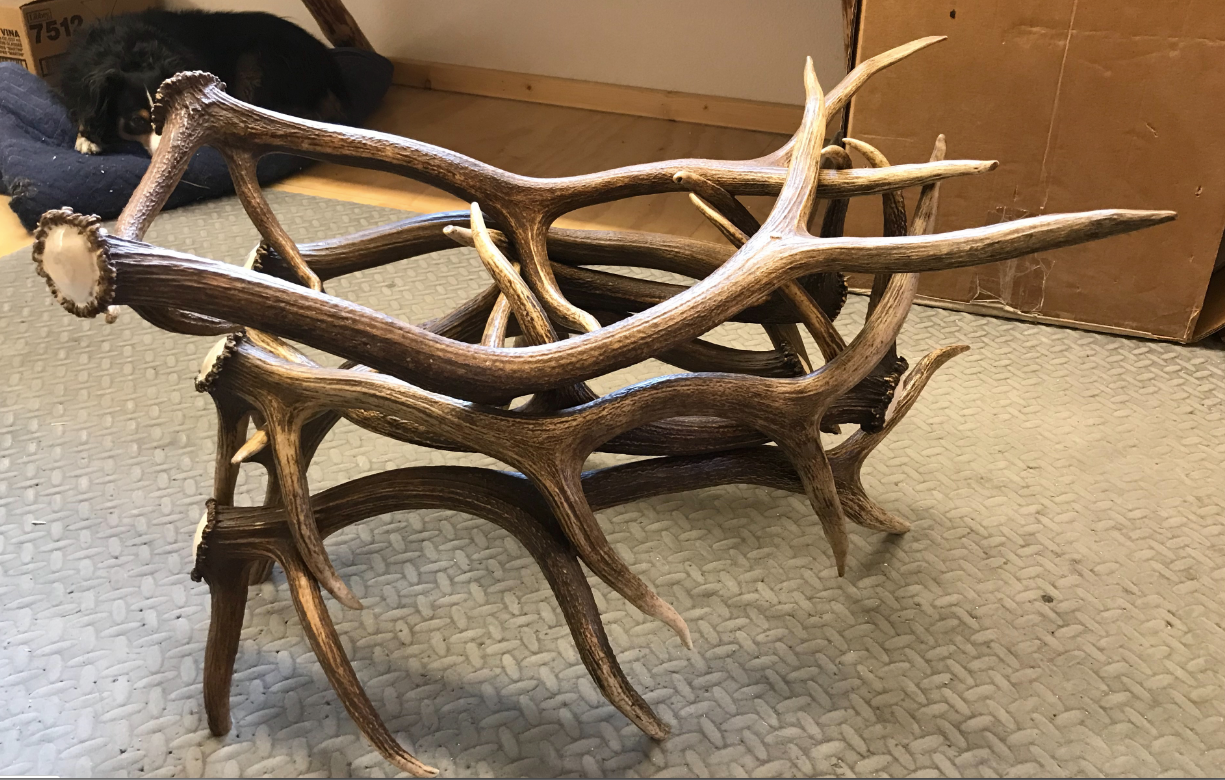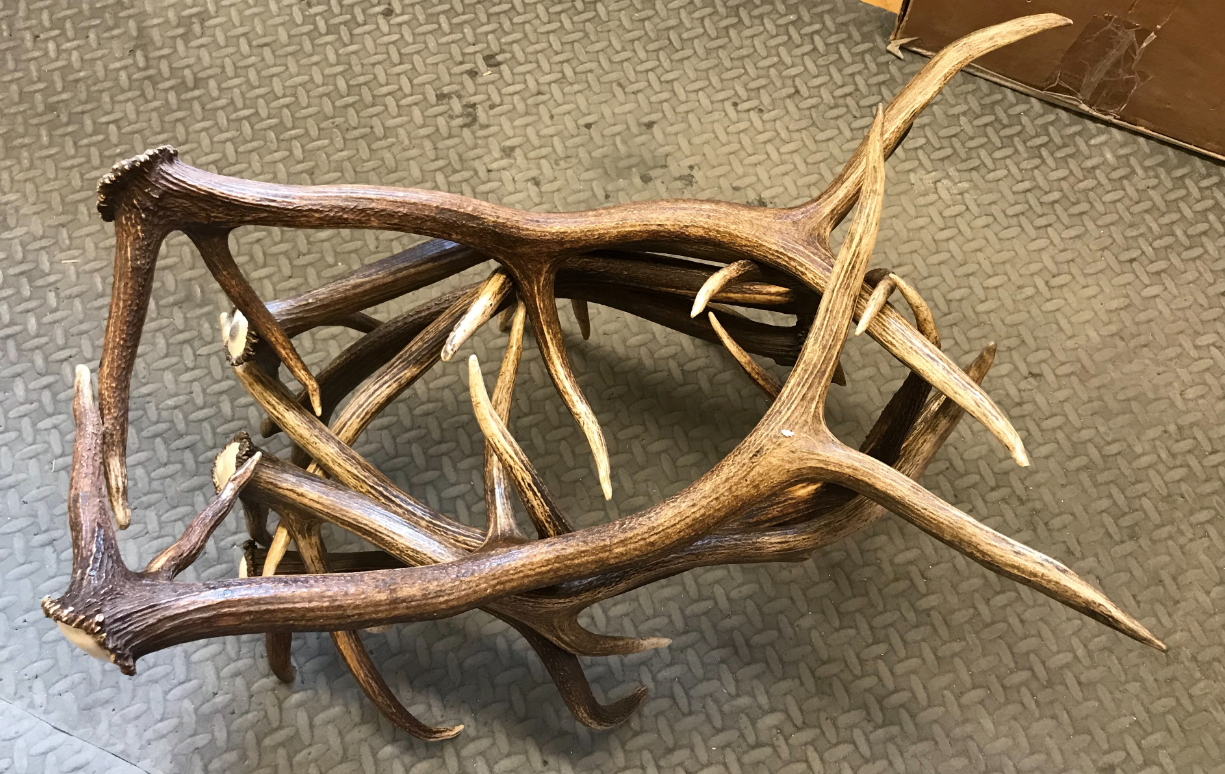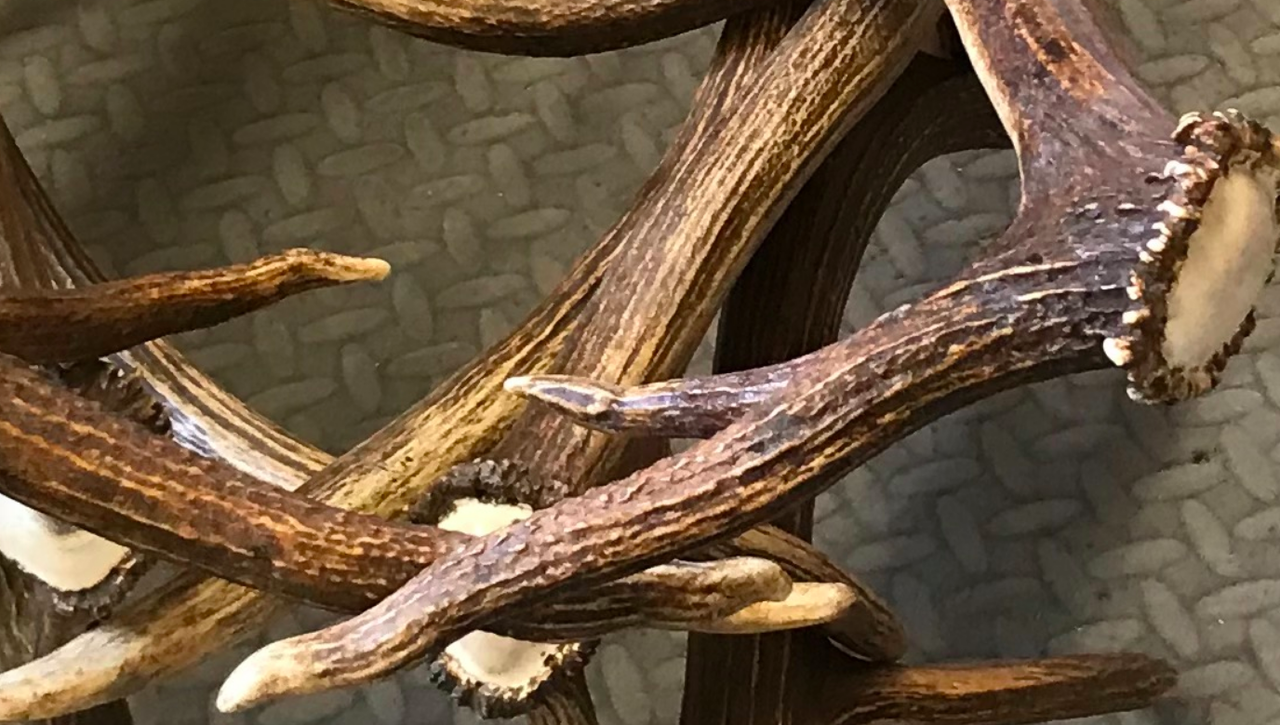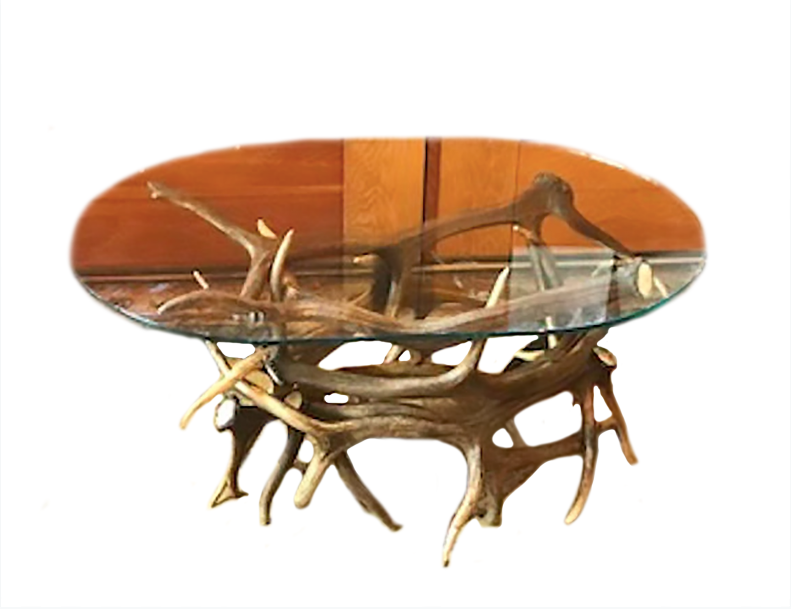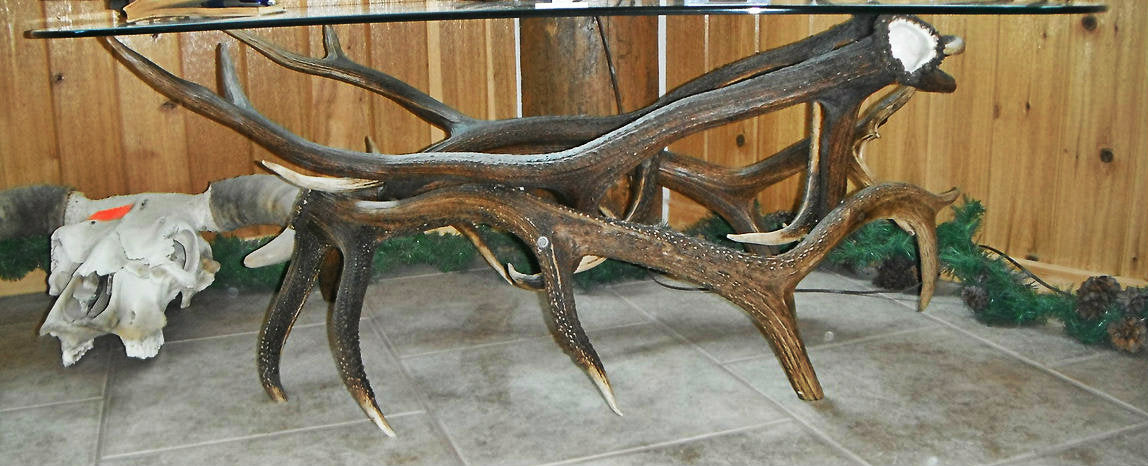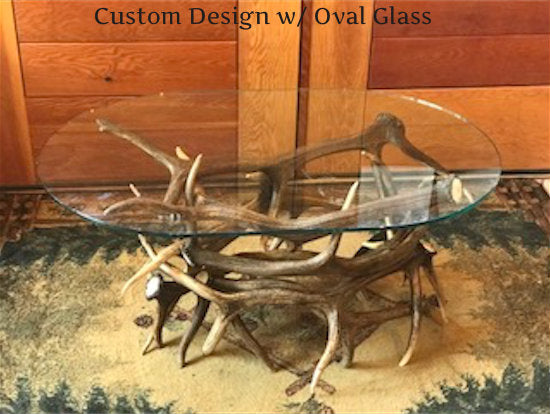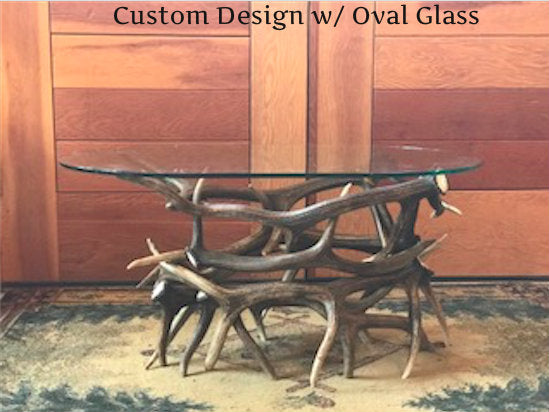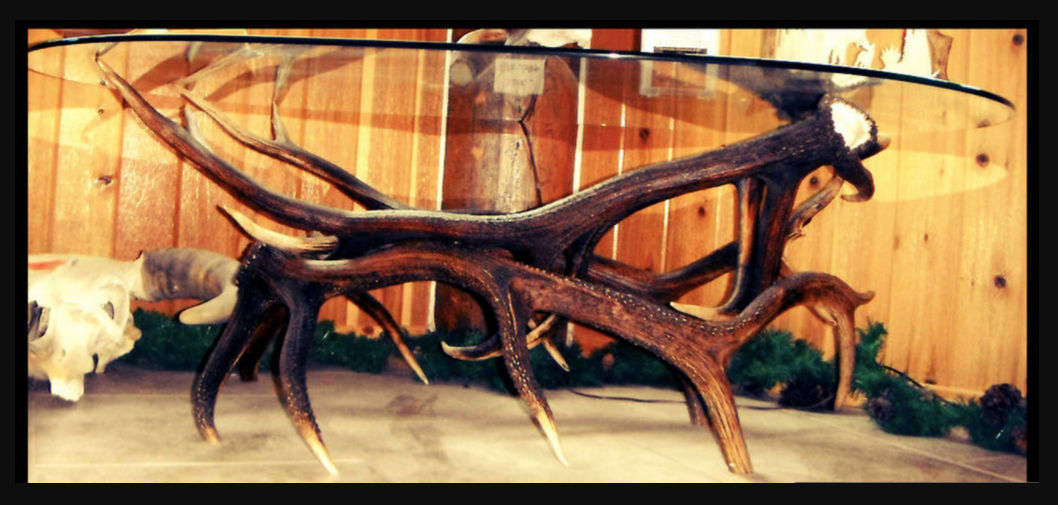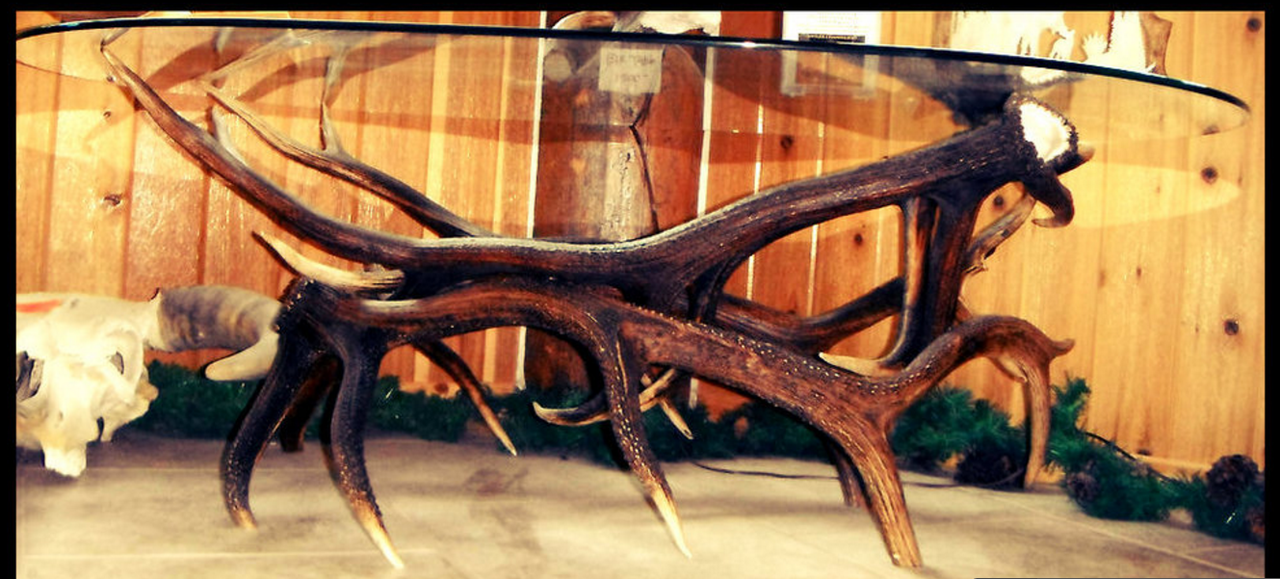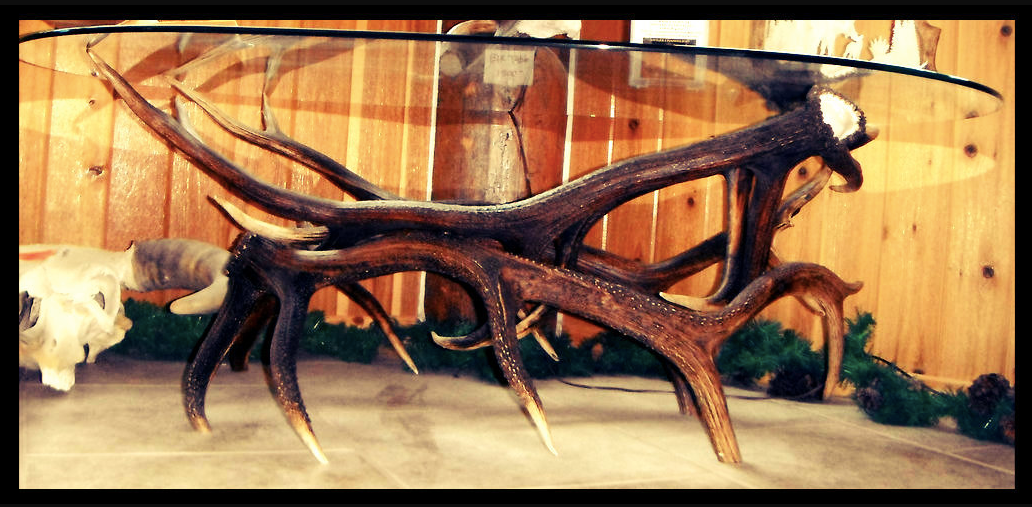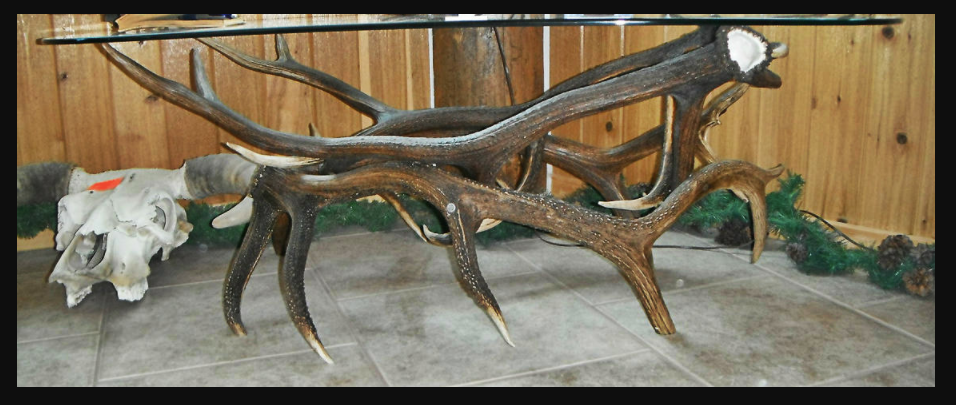 Teton Lighting is based in Idaho (USA)!
We are proud to be based in the United States and offer (almost exclusively) products that are handcrafted right here as well!