Regular price
$599.99
Sale price
$499.99
Unit price
per
Sale
Sold out
AFFORDABLE ANTLER WINE RACK
Individually Hand-Crafted by our Full Time Professional Antler Artisan with 30 Years of Experience!
Long Lasting Beauty & Quality. 
WHEN ONLY THE VERY BEST WILL DO! 
Handmade in USA. Workmanship is guaranteed. 

Affordable Prices.   
FREE SHIPPING anywhere in the Mainland USA. 
Shop Today and Save!
The Real Antler Wine Rack is as stylish in design and .in looks as a deer antler wine rack can possibly be, while greatly complementing your rustic decor and antler chandelier lighting themes in your cabin or home.
This very attractive and stylish whitetail antler wine rack is made from 3 beautifully shaped real deer antlers. In these pictures we are using naturally shed mule deer antlers but you have your choice between whitetail deer antlers also.
This beautiful antler wall wine rack will hold 2 antler wine glasses and 1 bottle of wine or Jack Daniels or whatever drink you prefer. This antler wine bottle holder uses 1 sturdy deer antler to create a very solid base and 2 deer antlers that hold the wine bottle and wine or martini glasses (see our antler martini glasses, they go great together!).
This beautifully hand-crafted real deer antler wine rack will surprise your friends and guests and will be the talk of your parties adding a lot of fun to all your entertaining.
They will also please the interior designer in your house with an elegant looking whitetail deer antler wine rack that looks great on the counter or table! 
The antler wine racks are all a little different due to using real deer antlers which have different curves, shapes, thickness and colors so no two antler wine racks will be exactly alike. This is not a faux antler wine rack!
If there's a different style or design or a specific height or size you desire just contact us and we'll make it happen for you!
Built very durable and Made in the USA.
Email or call us at Teton Lighting with any questions you may have, we're here to help and would like to give you great customer service! We can't guarantee that this specialty antler wine rack will make your wine taste any better but they are VERY stylish and attractive and will definitely catch your guests eye!
All the deer antlers used are shed antlers and no animal was hurt. Be sure to check back for our annual antler wine rack sale and elk antler wine racks.
View full details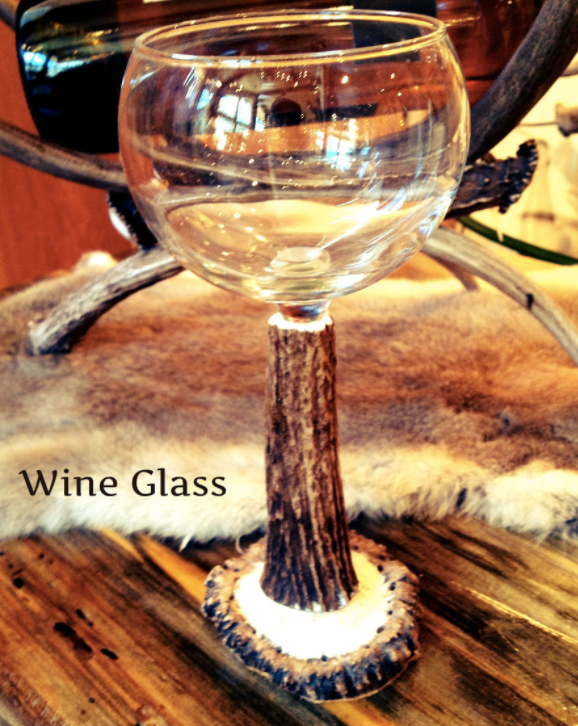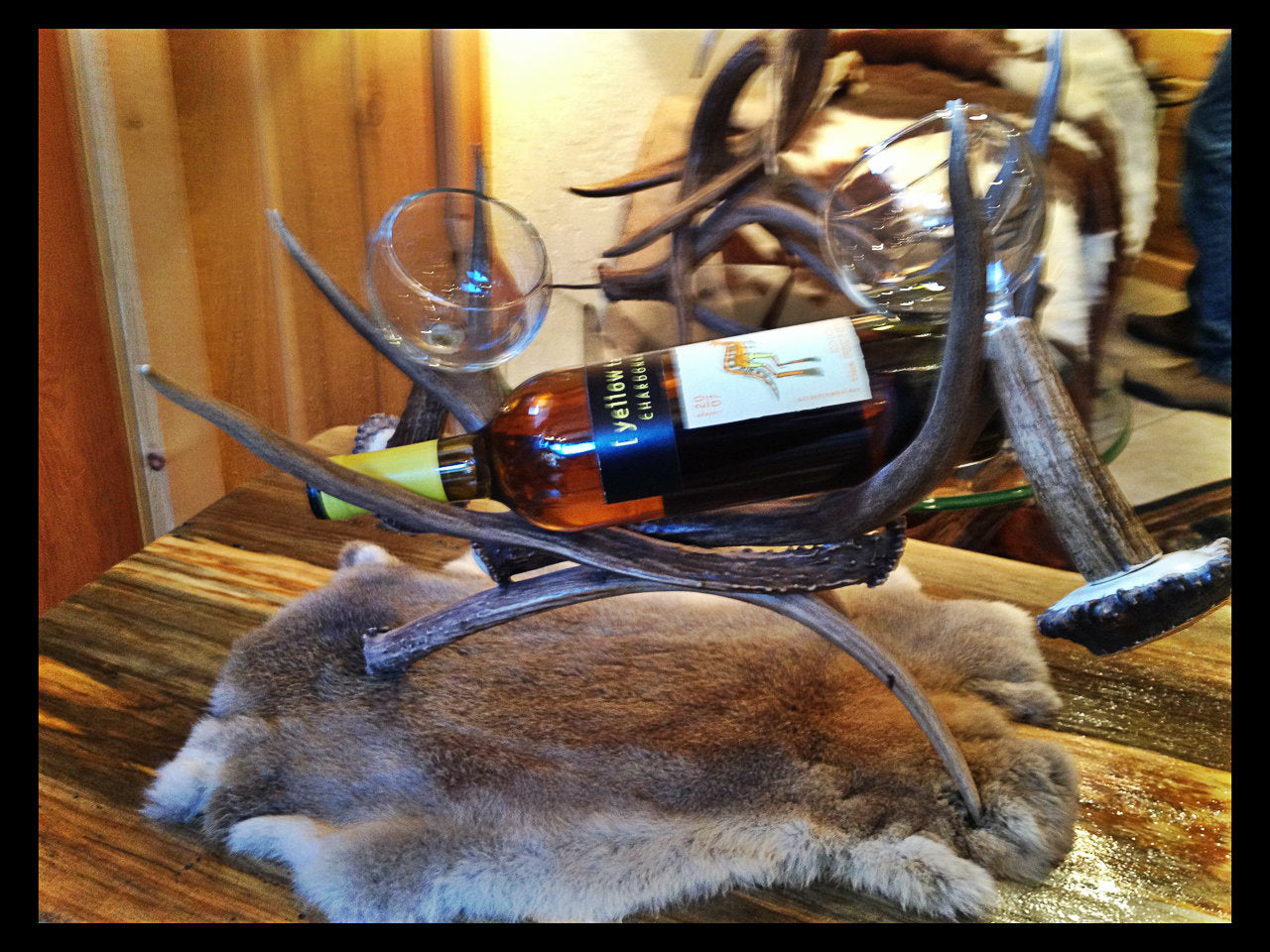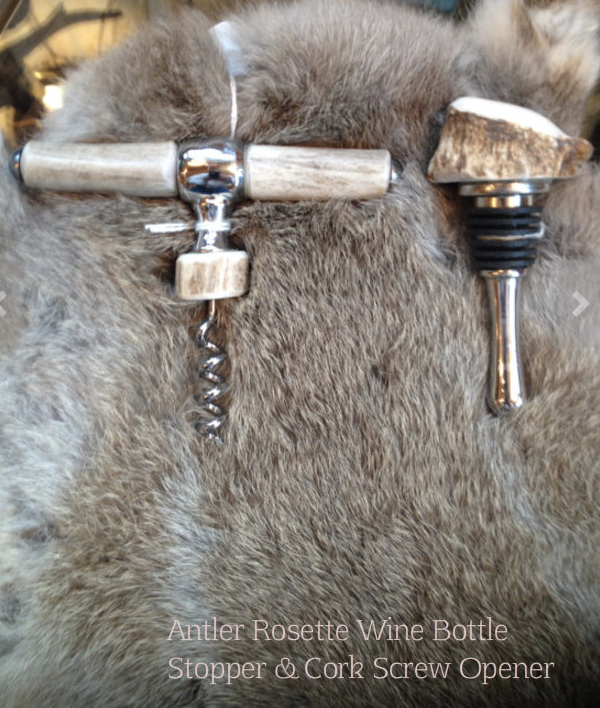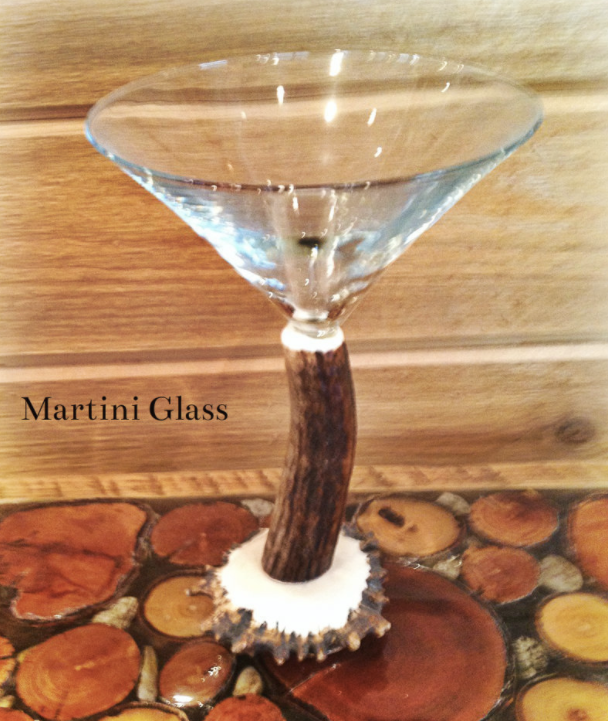 Teton Lighting is based in Idaho (USA)!
We are proud to be based in the United States and offer (almost exclusively) products that are handcrafted right here as well!